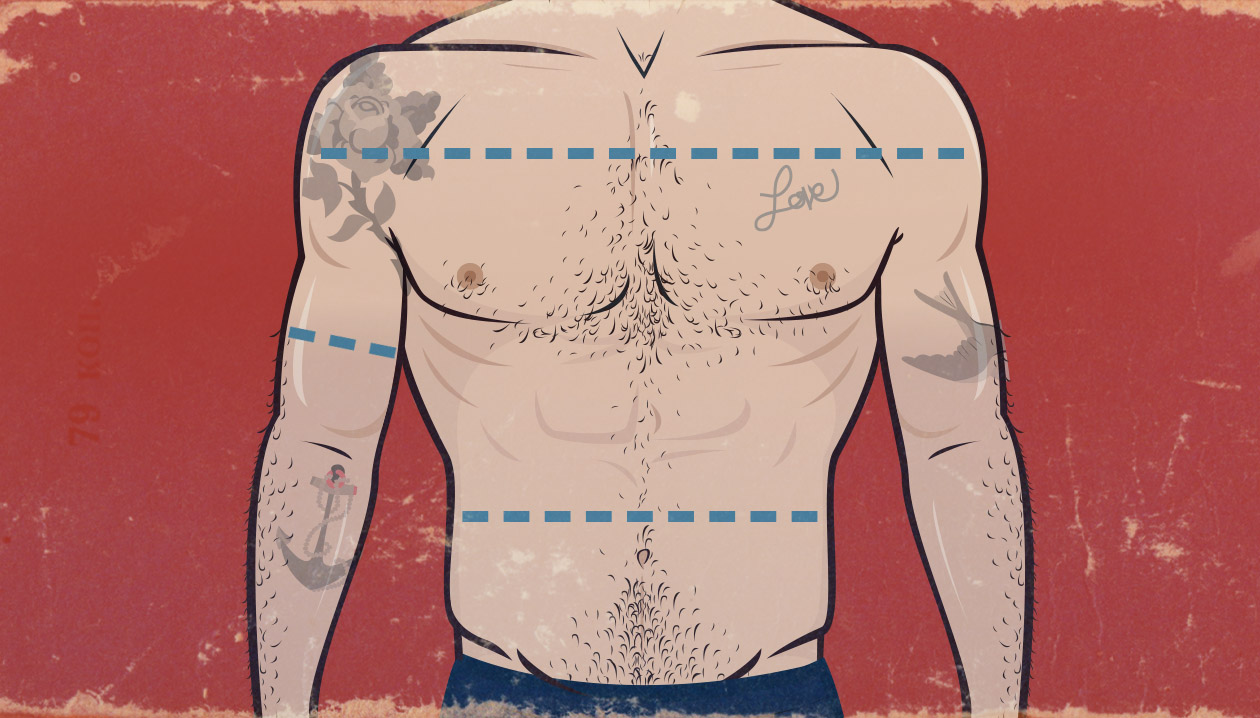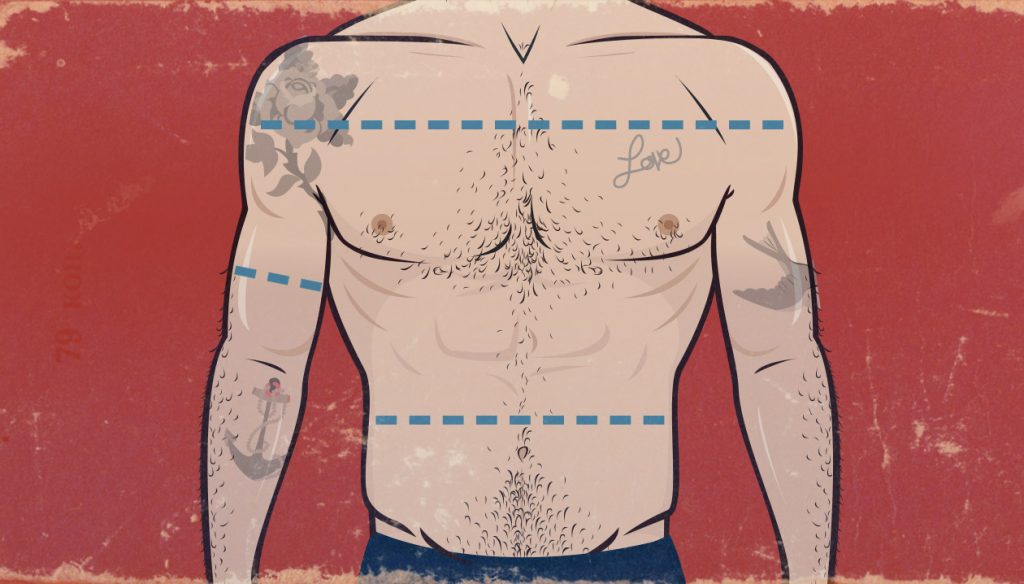 How to Build a More Attractive Physique: Infographic
Seven years ago, we published an article titled Ectomorph Aesthetics: The Science of Building an Attractive, Aesthetic Physique, covering everything you should know about why women find certain physiques more attractive than others.
However, although we covered what was attractive, we didn't go into how to become attractive. To help remedy that, I made an infographic explaining the four steps you'll want to follow in order to build a more attractive physique.
How to Build an Attractive Physique
The research consistently shows that women find guys who look strong and healthy the most attractive. What's interesting is that so long as you take a healthy approach to building muscle, the stronger you get, the more attractive you're going to look. That means that the bigger you can build your overhead press, your deadlift, your front squat, your bench press, and your chin-up, the more attractive you'll be, and there doesn't seem to be a limit to that. The stronger, the better.
However, once you start adding in steroids, the benefit disappears. Guys on steroids look stronger and more masculine, yes, but they hardly look like pillars of health—at least not to women. In fact, guys who look unnaturally muscular are rated as being less attractive than guys who don't exercise at all. Perhaps this is to our ancestor's simple not having been exposed to physiques like that. It just looks alien.
The other side to that coin is body-fat percentage, and the same principle applies. Women find men who are lean and healthy the most attractive, but once the leanness starts to look unnatural, the effect reverses. Again, men with chiseled abs are often rated as being less attractive than guys who are out of shape.
Attractiveness is a visual representation of strength and health. If you build muscle, gain strength, and keep your body-fat percentage low, you're going to look more attractive. The added benefit is that you don't need to take performance-enhancing drugs or diet down to an unhealthy body-fat percentage.
You could think of that as being the difference between Brad Pitt and Arnold Schwarzenegger. Both are action heroes, both have famous physiques, but Arnold Schwarzenegger's physique is more popular with bodybuilders, and Brad Pitt's physique is more popular with the general public, including around 99% of women.
For us ectomorphs, the implication is pretty straightforward. We should try to build muscle leanly and healthfully. And the bigger and stronger we get, the more attractive we're going to look. We can do it entirely naturally, and we don't ever need to worry about becoming too big. We should push ourselves to become better, but always with the goal of being strong and healthy.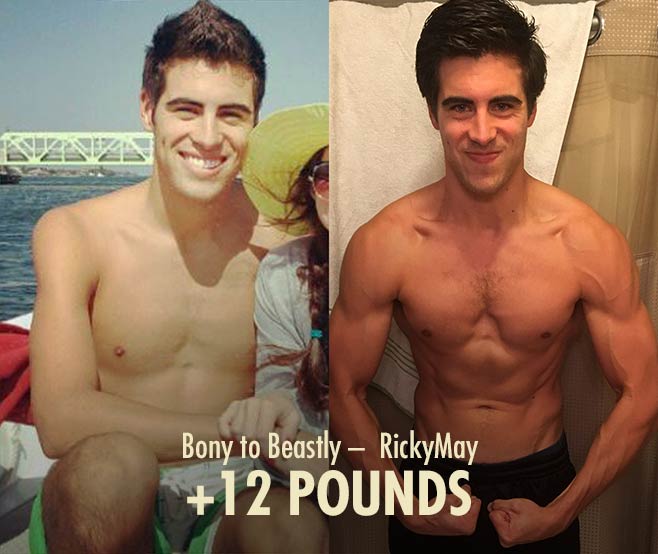 That's where this visual guide comes. It will help you set a good goal body weight, show you how lean you should be, and give you some proportions to aim for.
Keep in mind that just moving closer to these ideals will make you far more attractive. If you get 80% of the way there, that's going to give you most of the benefit. If you can get 100% of the way here, God help the hordes of women you'll need to turn away—they'll never find another man as handsome as you.
Onwards to the guide!
Other resources to help you build a more attractive physique
#1: How to Lift Weights
#2: How to Eat a Bulking Diet
#3: How to Lose Fat
How to Build a More Attractive Body (Summary)
Shane Duquette is the co-founder and creative lead of Outlift, Bony to Beastly, and Bony to Bombshell, and has a degree in design from York University in Toronto, Canada. He's personally gained sixty pounds at 11% body fat and has nine years of experience helping nearly ten thousand skinny people bulk up.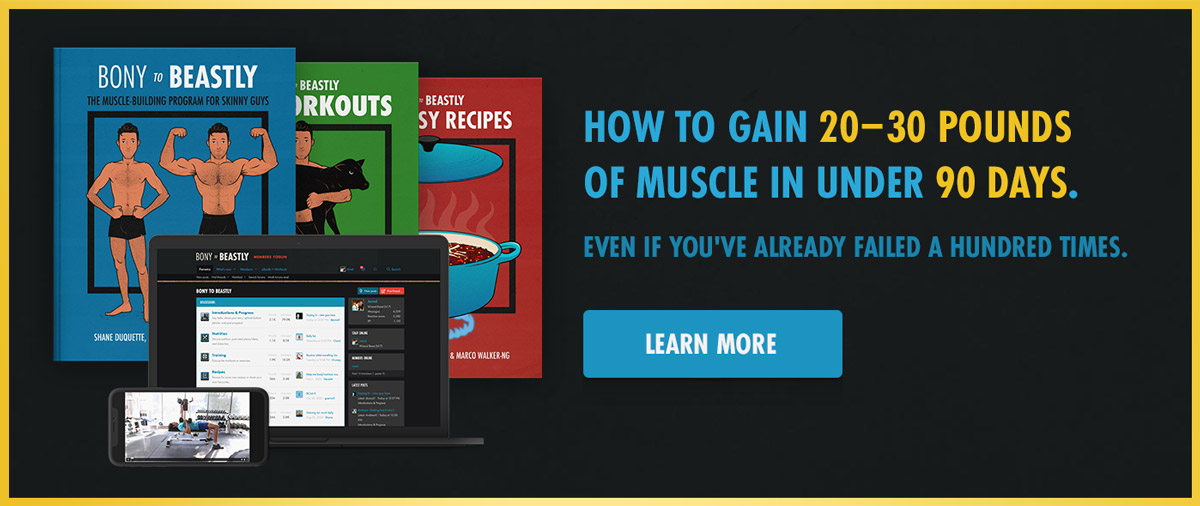 FREE Bulking Mini-Course
Sign up for our 5-part bulking mini-course that covers everything you need to know about:
Hardgainer genetics

and how to make the most of them
How to take a minimalist approach to bulking

while still getting great results

What you need to know about

aesthetics, health and strength

while bulking up