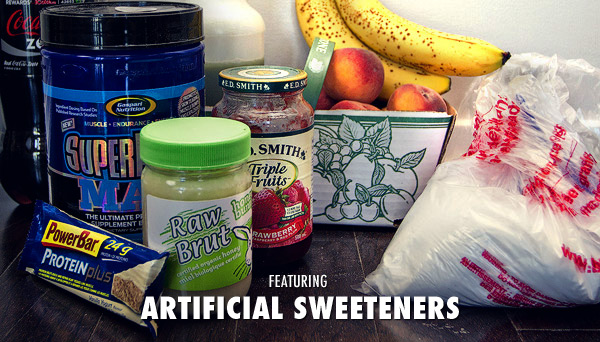 Should Ectomorphs Avoid Sugar?
(Updated July 2016.) Sugar's a pretty sensationalized nutrient these days among the health conscious. Many people claim that high fructose corn syrup (HFCS) is responsible for everyone being so overweight, that fruits are worse than vegetables because they contain sugar, that sugary indulgences cannot be part of a balanced diet, that artificial sweeteners are toxic, or that "functional" sugars like agave nectar are the more healthful choice.
It's a bias-ridden topic, and I feel like we're up to the sugar party naked because us skinny guys don't really crave sweets like the other 97% of society. Our happiness won't really be impacted by whether we get to have a sugary Starbucks drink on the way to work or a brownie for dessert. There's no reason for us to stigmatize or fetishize this sugar stuff, we can just approach it rationally.
We also have very different goals and issues. Hell, when you heard that high-fructose corn syrup causes weight gain, you probably rushed off to buy all the Aunt Jemima corn syrup you could find.
When you get back, we'll discuss what science has to say about the health and body composition effects of sugar.
The Basics of Sugar
Sugar is a simplified term for "sweet tasting carbohydrates," and there are a few different types: glucose, fructose, galactose, maltose and lactose. Dairy contains lactose, for example, which is a complex sugar that digests extremely slowly. It also takes a specific enzyme to digest, so people who don't regularly drink milk will sometimes run into some digestive struggles.
Here's a little breakdown:
Glucose. Most organisms use glucose as their primary fuel, and they get this fuel from plants. Plants create glucose using the energy from the sun (photosynthesis). Muscles use glucose as fuel too. You'll see it in most workout drinks listed either as simple glucose (called dextrose) or as a starch (maltodextrin, waximaize).
Starches. If you bind glucose units together you get starches like potatoes, rice and flour.
Fructose. This is the sweetest of sugars, so if you notice that something is sweet then it may have a lot of fructose in it. Despite its sweet disposition though, it's got quite a bad rep. This is because it's digested a little differently.* However, you would need to consume 150 grams for this to become an issue.
*It's transported into our cells by glucose transporter type 5 (GLUT5) instead of glucose transporter type 4 (GLUT4) transporters. This may not sound like a big difference, but Gropper et al. has found that up to 60% of us struggle to digest large quantities of it. This is highly individualized, but consuming lots of fructose can certainly be a bad thing (study, study).
Sucrose (aka table sugar). Regular table sugar comes from sugarcane or sugar beets, which are processed to enhance their sweetness. This processing removes the fibre and phytonutrients, leaving pure sucrose. Sucrose is a glucose unit and a fructose unit bound together into a disaccharide. It's quite sweet, but not as sweet as pure fructose.
High fructose corn syrup? Nowadays the cheapest way to get sugar is by processing corn, not sugarcane. When you process corn into a starch (corn starch) it isn't very sweet. With further processing though, corn can be processed into corn syrup… which still isn't very sweet because it's primarily glucose (starch breaks down into glucose). By adding digestive enzymes into that corn syrup though they can increase the amount of fructose in it, turning it into high-fructose corn syrup.
High-fructose corn syrup is an alarming 55% fructose and 45% glucose. Just kidding—it's basically the same thing as table sugar, which is a 50/50 split of glucose and fructose. The main difference is that the corn stuff is cheaper, causing it to be used in most mass-manufactured junk foods.
There's one more slight difference too. Sucrose is a disaccharide (the glucose and fructose are chemically linked together) whereas high-fructose corn syrup is in monosaccharide form (they aren't chemically linked together). Not a significant difference though, as the digestion process, impact on body composition and impact on health is still exactly the same (study).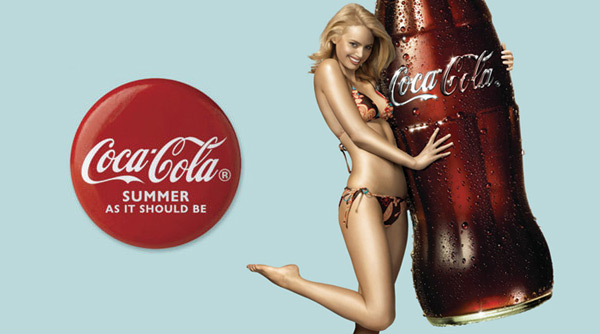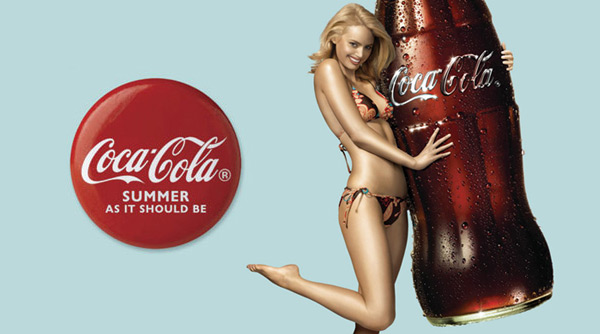 Let's bring it back to the real world using one of the most classic companies out there: Coca Cola. Back in the good ol' days Coke used cane sugar (sucrose) to sweeten their colas. Nowadays it's much cheaper to use high fructose corn syrup, so they do. If you pay a premium and buy "traditional" or "natural" colas though, you'll still see cane sugar listed as the sweetener instead of a corn-based one.
If you were to drink a can of traditional Coca Cola you'd get 40g of sucrose, which your body would quickly break down into 20g glucose and 20g fructose, whereas with modern Coca Cola you'd get 22g of fructose and 18g of glucose. A little bit of a difference, sure, but should you care? No, not unless you drink massive amounts of Coke… in which case you'd be unhealthy regardless of which type of sweetener was used.
Recap: fructose is very sweet, it's very cheap to mass produce, it shouldn't be binged on, and people really like to binge on it. You can probably sense the impending nutritional drama already.
Will sugar make you fat?
This one is pretty easy to answer. Calories can make you fat, and sugar does contain calories, but is sugar more fattening than other sources of calories? No. If your calorie intake, fibre intake and protein intake remain the same, then whether you have a lower or higher sugar intake won't affect your body composition at all (study).
Are Some Sugars Better Than Others?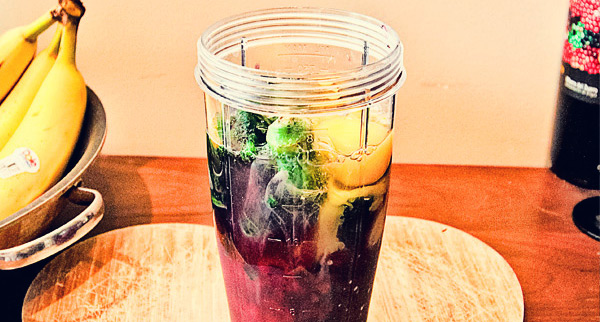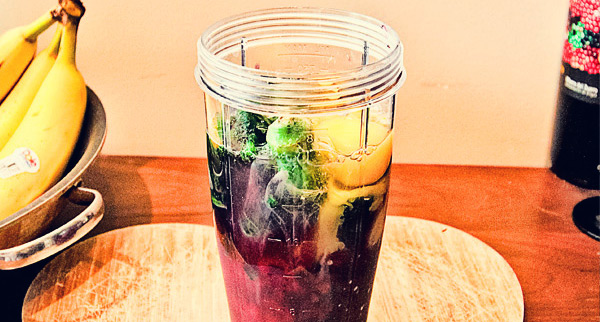 Of course. There are certainly pros and cons to the sources of sugars that you consume, just not necessarily for the reasons you might assume. Cane sugar and HFCS both have their micronutrients processed out, so there's no real benefit there beyond their calorie content. (They're considered "empty calories.")
This is true for most sweeteners, however cool they sound. Almost all of them are heavily processed and stripped of micronutrients.
Again, this doesn't make them bad, it just means they aren't valuable to your body from a micronutrient standpoint. Your body can still break them down and use them for energy, and as ectomorphs struggling to eat enough to build muscle, energy is exactly what we need more of!
There are also many sources of sugar that are rich in vitamins and minerals, like fruits, dairy and honey. In fact, fruit is proving to be even healthier than the scientific community used to think, with the fibre being linked to digestive health and microbiome improvements—very new areas of research.
It's worth pointing out that frozen fruit  counts as fresh fruit too, since it's frozen when fresh. Dried fruit is also very nutritious while also being very easy on the appetite—great for those of us trying to eating enough to gain weight. (more on appetite manipulation here.)
Why Does Sugar Have a Bad Reputation?
People confuse "makes it easy to gain weight" with "is unhealthy." That infamous Lustig study that everyone says proves that sugar is toxic found that an added 150 calories of sugar per day increased risk of diabetes by 1%. Keep in mind that this is adding in 150 calories, bringing the participants into a slight calorie surplus and causing a little fat gain.
To put this into perspective, obesity increases the risk of obesity by 9900%. The meta-analysis of all these studies concludes that it's calories that contribute to fat gain, and fat gain that contributes to diabetes. Whether you get these extra calories from sugar or fat won't matter much. (Getting more calories from protein, up to a point, would lead to more muscle gain, so that would have a different effect.)
On a more positive note, another study looking diabetes found that 150 minutes of exercise per week combined with a slight calorie deficit resulted in a 58% reduction in the risk of developing diabetes.
Anyway, for us ectomorphs sometimes these things are backwards. We're trying to gain weight, so sugar tends to help us more than it hurts us. So long as we're lifting weights and eating enough protein, that weight gain can be very lean too.
You do, however, need to watch out for the quantity of sugar that you consume. If you consume too much of any source of sugar, whether it comes from fresh fruit or high fructose corn syrup, your body may take the excess calories and begin and storing it in your love handles. And love handles, even if they are made of sugar, are a not-so-sweet addition to your physique.
How Much is Too Much?
Up above we mentioned that large quantities of fructose can be a bad for your liver, love handles and love life, so we also recommend keeping your processed sugar intake to under 50g per day. That's about two and a half cans of Coke. There's no need to dodge fruit or other natural sources though.
For sugar in general, how much you eat should depend on your activity levels, body type and goals. If you're trying to lose weight, for example, you might want to experiment with lower calorie plants—broccoli, spinach, carrots, green beans, apples, etc. That way you'd get the same amount of phytonutrients and fibre with fewer calories. Fibre is quite filling, so this might help you eat fewer calories and lose weight.
On the other hand, if you're a thin guy trying to gain weight, you'll probably have more success by focusing on higher calorie plants, like bananas, prunes, raisins, legumes, grains, fruit juices and mangoes.
What About the Glycemic index / Blood Sugar?
The glycemic index is another one of those things that really doesn't matter in the context of a healthy lifestyle, especially since it's so dependant on the glycemic load. Sugar won't cause problems with insulin or blood sugar unless you consume an extremely large amount of it, especially when fasted, especially when overweight, and especially when you do it for many years in a row.
People do this from time to time. Eating waffles/pancakes with maple syrup along with a glass of orange juice every day for breakfast is a good example of someone consistently eating too much sugar in isolation while fasted. This is dumb, duh, but is this sugar's fault? No, this is the fault of the weirdo eating an extremely unbalanced breakfast that contains only sugar.
As far as sugar spiking insulin goes, that's sensationalized. Protein spikes insulin more than fat or carbs, so the low carb chicken and broccoli meal will spike your insulin more than having a coke. That's okay though because insulin spikes aren't something we need to stress about. It's chronically raised insulin that's problematic, and that isn't something we need to worry about as lean guys who eat a fairly balanced diet and lift weights.
Artificial Sweeteners
When we think of artificial sweeteners we normally think of weight conscious drinking Diet Coke, but fitness dudes who eat protein bars, flavoured protein powders and flavoured pre-workout drinks consume just as many.
The question becomes "so what?" Are artificial sweeteners worth worrying about? Haven't you ever heard that if it's too good to be true it probably is?
Artificial sweeteners do contain zero calories, which is good news for overweight people but bad news for us. Research isn't really uncovering any downsides either, even after decades of research into them (study, study). This is what I was telling Jared today at the local coffee shop and a stranger chimed in with, "the downside is the taste!" Hah.
But really, holy crap do these things ever seem safe! The FDA says that you could drink 18 cans of Coke Zero a day and still be under the daily allowance of aspartame?! Do we recommend this? Hell no. I'm not saying you should test the limits of the current body of research to see if you can acquire a previously undiscovered disease, we're just saying that you probably shouldn't be freaked out about a Diet Coke or chocolate whey protein shake now and then.
At this point I ran into an interesting mystery. Here it is: why did Coca Cola come out with a second zero calorie drink?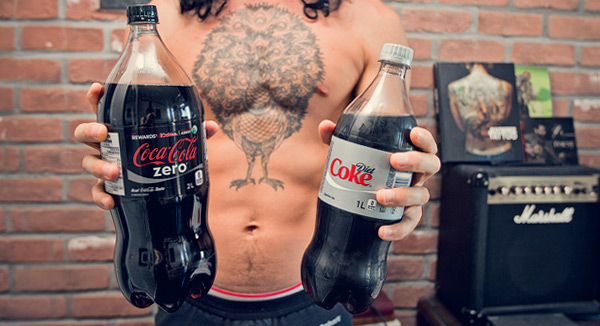 (Anti-hint: they both have very similar tastes and ingredients.)
Answer: Realizing that a large part of their market wasn't interested in drinking sugary calories, Coca Cola came out with a diet drink that didn't have any calories in it: Diet Coke. Only overweight women switched over though. All the overweight men looking for a refreshing sugar fix refused to be convinced.
… Enter Coca Cola's zero calorie drink for men: Coke Zero. It comes in black, with nice bold masculine lettering. I'm not going to lie—it's a pretty badass looking drink. Definitely manly.
Conclusion
People like to make dramatic black and white claims about sugar, but, as my dad likes to say: "everything in moderation, including moderation." This could not be more true for sugar. If you consume a modest amount of sugar—say, 10% of your total calories—then there really isn't a single bit of evidence that it could negatively impact your health or body composition.
Processed sugar can still be digested and used as an energy source, which is great news for those of us trying to gain weight. They should only make up a small portion of your diet though.
Things like fresh/frozen fruit, veggies, milk and honey are all great sources of carbs. For us lean ectomorphs looking to build muscle as much as 50% of our diet can be carbs, so we've got plenty of room for nutritious sources of sugar. Just make sure to get some vegetables and starchy vegetables in there too.
Table sugar, agave nectar, high fructose corn syrup—all pretty much the same.
Non-caloric sweeteners are probably okay in moderation.
Drinking calories will trick your appetite. It won't properly recognize that you've consumed calories. This is great when trying to gain weight, not so great when trying to lose it. Fruit juice, fruit+protein smoothies, and milk are great for this.
Don't feel bad about indulging on occasion, just make sure it's occasional. It won't affect your results at all, so enjoy it! (And what's the point of occasionally indulging if you feel crappy about it?)
Opinions? Challenges? Questions? Post 'em below!