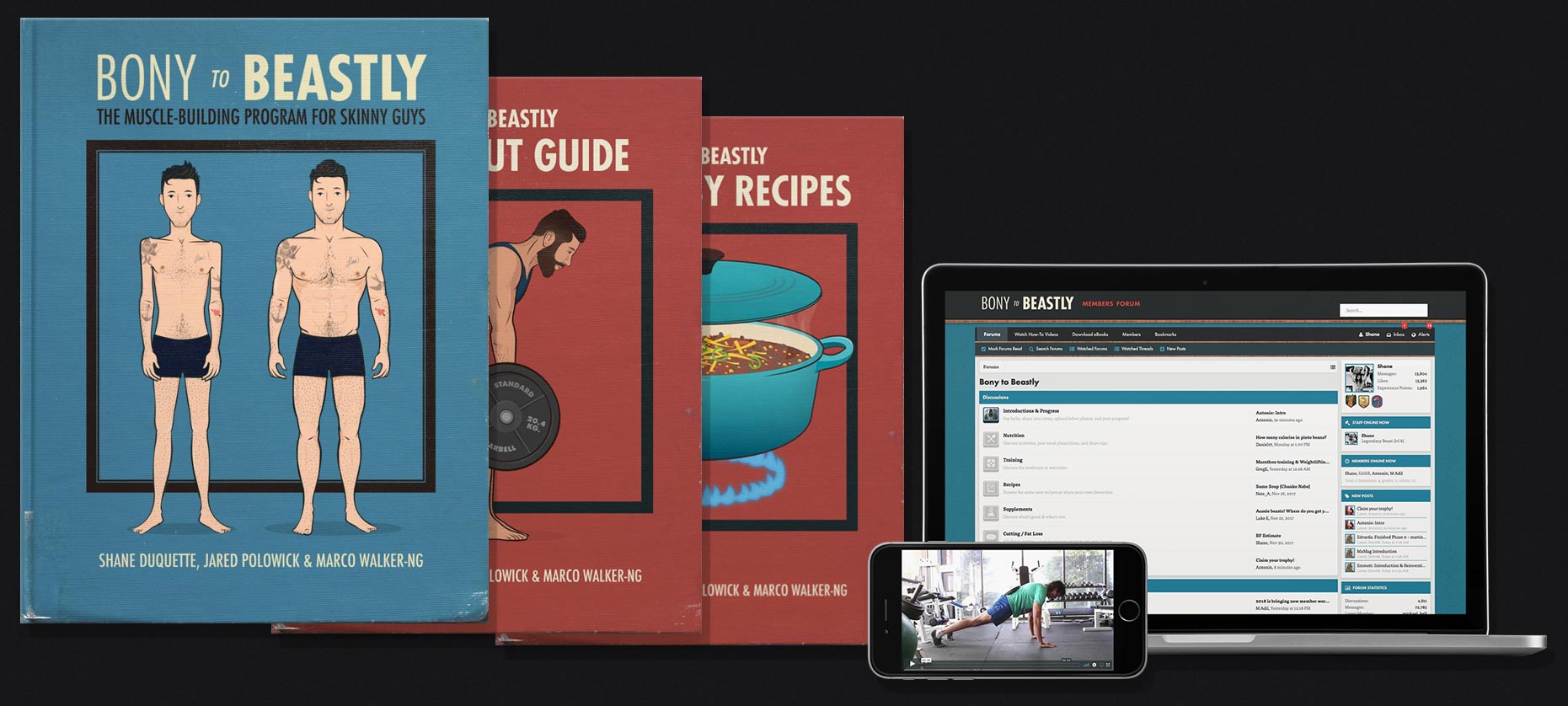 This program includes everything you need to know to gain 20 pounds of muscle in under 90 days: a full bulking guide, a video course teaching all of the lifts, a recipe book that helps you eat more, and a 6-month workout program. We'll also coach you through your whole bulk in the private member community.
No bony is left behind. Results are 100% guaranteed.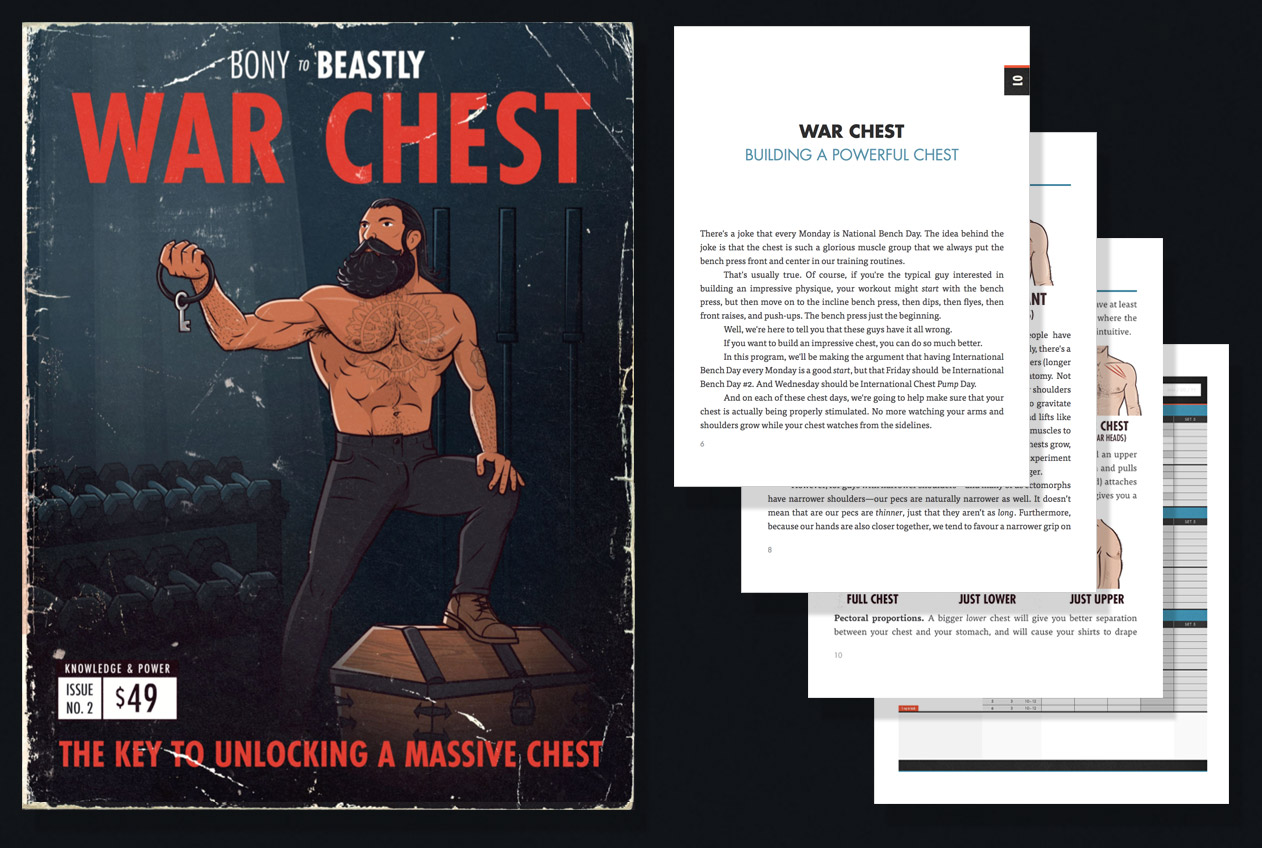 This program will teach you how to build powerful pecs out of the shallowest craters. It includes an advanced guide with everything you need to know about chest training, and a fully optimized 18-week workout program that goes mercilessly after chest gains. You'll love it; your chest will hate it.
Again, results are 100% guaranteed.