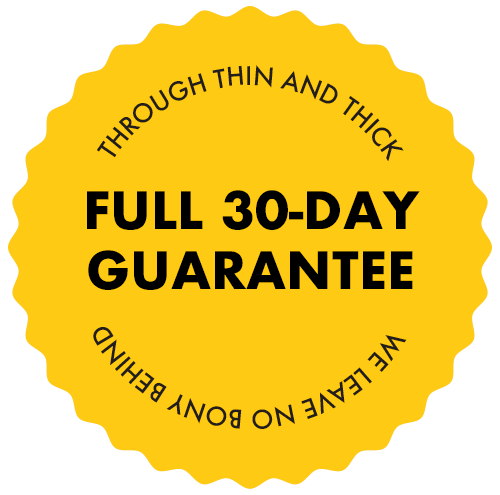 The Beastly Guarantee
Everything we sell has an unconditional guarantee. If you don't like the program for whatever reason, just shoot us an email and we'll refund every penny.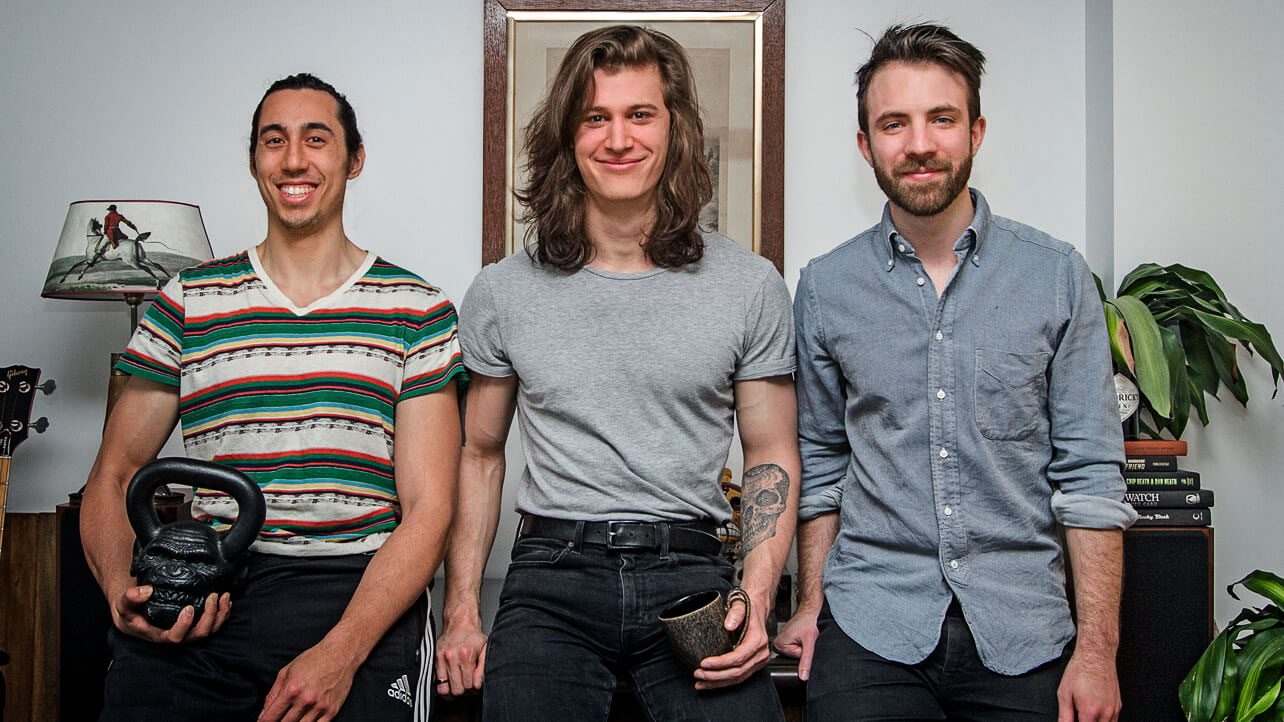 We want to keep this dead simple: if you don't like the program, just let us know and we'll refund your money. We would say no questions asked… but we really do want to improve, so we'd love it if you could tell us what went wrong and what we could do better. But that's up to you. You get the refund no matter what.
Here's how to get a refund:
If you'd like a refund, just shoot us an email at any time during that time period. If you're not emailing us from the email address you used to sign up for the program, i

nclude that email address in your email.

Once we process the refund, it will take 3–5 business days for the refund to be recognized by your credit card provider or bank. Hold tight.

There's nothing to send back. We trust you. Just delete the files on your computer.

There are no hidden costs or processing fees. You get every single penny back.
Here's how to get the results that we promise
Guaranteeing that you can get your money back is easy. In fact, these payment processors do that by default. They side with the customers, as they should. Even if we were total jerks about it, you'd still be able to get your refund. The hard part is making good on our promise to help you gain 20 pounds.
We've structured the program to be self-correcting. If you're struggling to gain a pound per week during your first few weeks of doing the program, your issue isn't with some complex issue buried at the back of the guide. The advanced concepts will help you gain muscle faster, bulk more leanly, and make sure that you don't have stubborn muscles that are lagging behind… but if you're having trouble gaining weight on the scale each week, that's a level 1 issue—that's in the Quick-Start Guide.
So go back to the Quick-Start Guide. Focus on mastering the three fundamental principles that we teach you there. And in this case, if the problem is that you aren't gaining weight, we have the solution for that in the "eat enough calories" section. The trick is, of course, that you need to eat enough calories to gain weight. That's the same problem that plagued me when I was first trying to bulk up.
And as always, remember that if you have any questions, we're here for you. That's our job. As soon as you notice any problem or setback, let us know in the community, and we'll coach you through it. The sooner you let us know, the sooner we can fix it, and the more time you can spend making progress.
We're Here to Make Sure You Win
We know it's hard to trust a new company, especially one in the fitness industry. We take your trust seriously, and we're going to make sure that we do right by you. No matter what you come up against, we're going to make sure that you win.
If you have any other questions, shoot us an email.