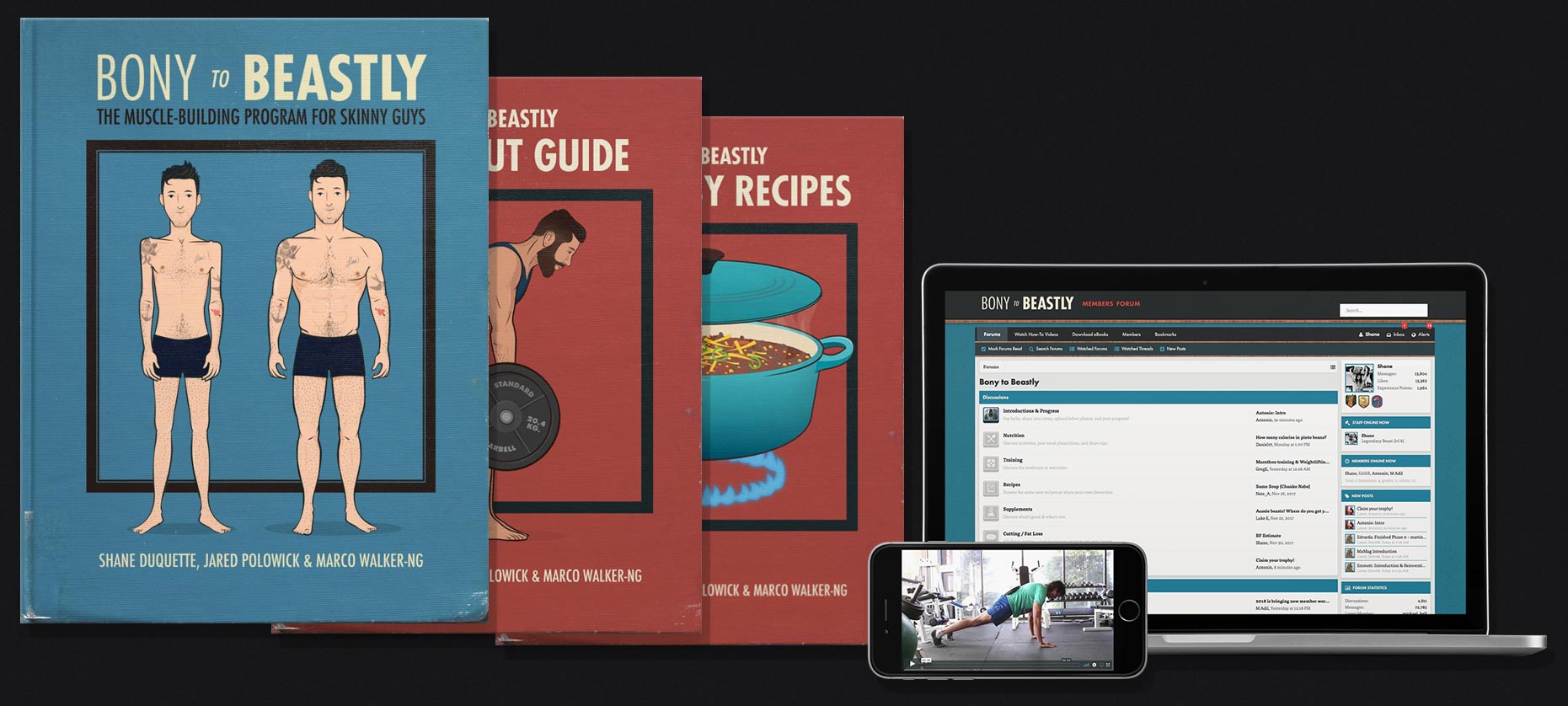 The bulking program that will teach you how to

build muscle

,

gain weight

, and

move the scale up every week.
Programmed by Marco Walker-Ng, BHSc, PTS, PN, a certified strength coach with a health sciences degree who's helped college, professional, and Olympic athletes bulk up.
Your results may vary. Our reviews and testimonials don't guarantee that you'll achieve the same results.  However, we do stand behind our program with a full money-back guarantee.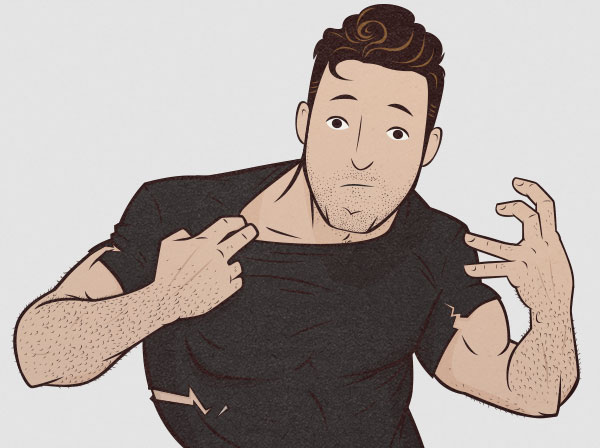 Build Muscle Quickly & Leanly
Gain muscle leanly and aesthetically, building a thick chest, a wide back, broad shoulders, and burly arms.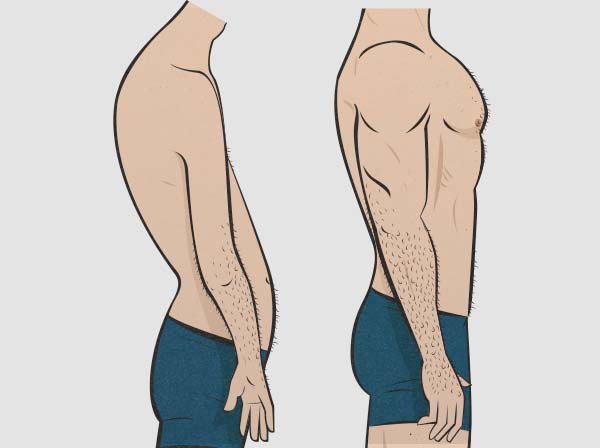 Become Truly Big & Strong
Radically improve your fully-body strength, overhaul your posture, and develop an athletic physique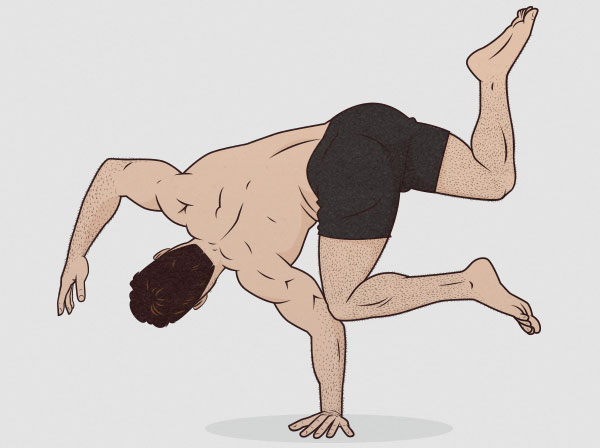 Thrive in your Body
Conquer your skinniness once and for all, becoming a true Beast of a man both in and out of the gym.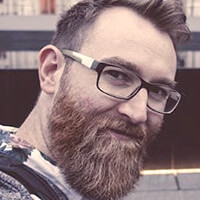 Jason S. gained 20 pounds in 11 weeks
If you are a skinny dude and it's your dream to put on weight, this is absolutely the program you need.
If you put in the work to eat and lift according to the program, you will succeed. That's all there is to it.
-Jason
Here's what you need to do the program
All of the amazing transformations you see around the site are from The Bony to Beastly Program. It covers absolutely everything you need to build muscle as quickly, safely and aesthetically as humanly possible, and we're here to help you through the entire process.
But to get these results, you need to be willing to:
Get heavy weights: A gym membership is perfect, so is a barbell home gym, and so are a simple pair of heavy adjustable dumbbells.
Lift those weights 3x per week: For optimal results, we recommend doing 3 workouts per week, each lasting about an hour. We'll give you the program to follow, but you need to show up and lift.
Eat enough calories to gain weight: We're ectomorphs. Eating enough is hard. We'll teach what to eat, how to hack your appetite, and we'll even give you a recipe book full of the best bulking recipes. But it's still on you to get your calories in each day.
If you can commit to these three things, we can guarantee your results. That's our promise to you, and we stand behind it with our full 90-day refund policy. No hassle, no conditions, no fine print.
Join over 5,750 naturally skinny guys who are using Bony to Beastly to finally build muscle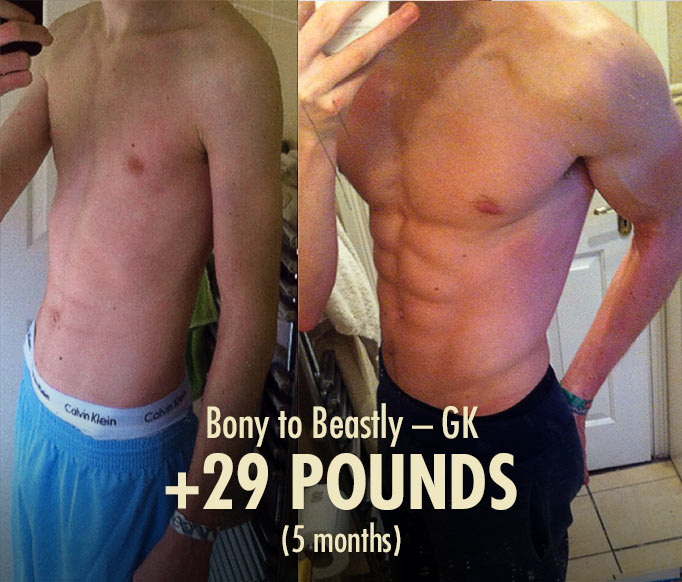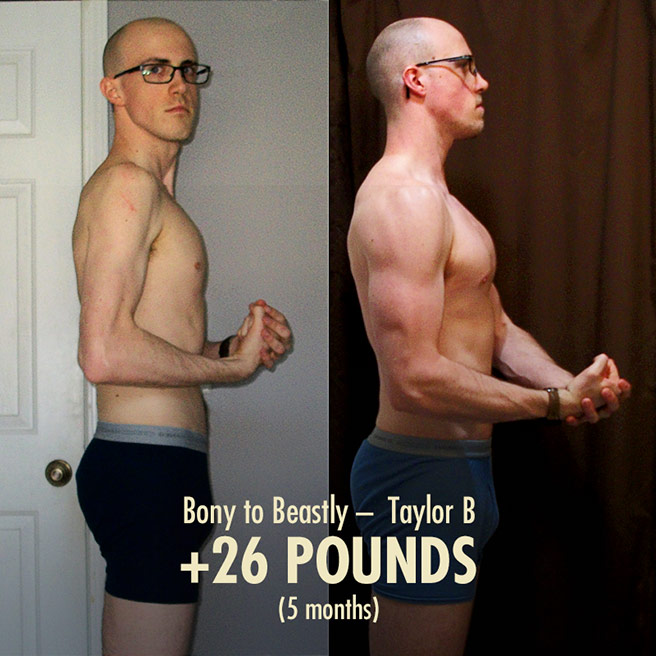 The Complete Bony to Beastly Program
Second Edition, Refined After 8 Years of Testing
The complete ectomorph bulking system. No fads or angles, tricks or pills.  Just raw, rugged science.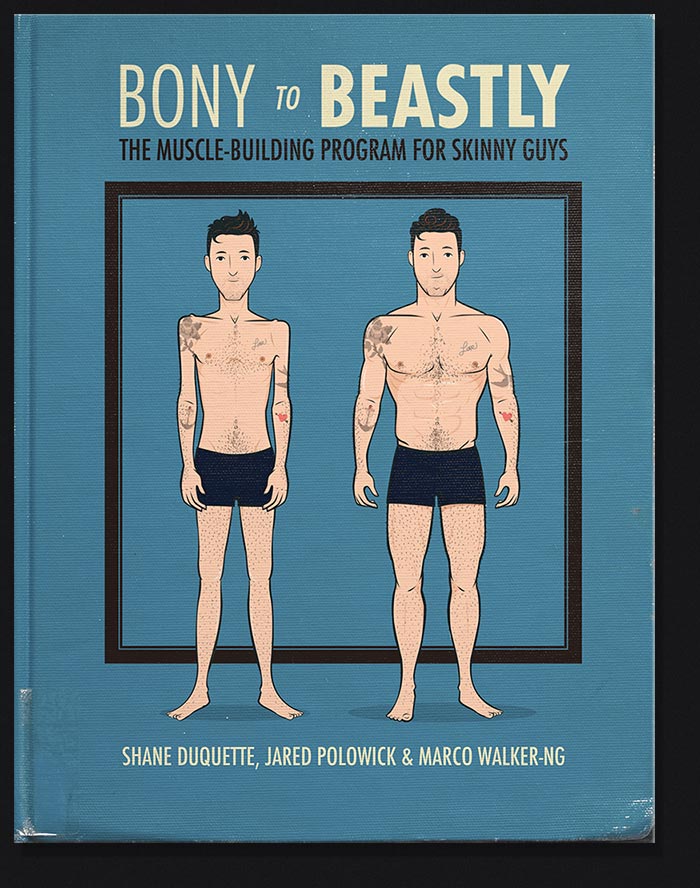 The Bony to Beastly eBook
This 250-page eBook covers the fundamentals of building a strong, functional physique with weights and nutrition.
And it's a bulking program for ectomorphs, so it's designed to help you leap over ecto-hurdles like:
A small stomach capacity
A meagre appetite
A fast metabolism
Lanky arms
A long spine
Crumbling posture
Skinny-fatness
We know you don't have the bottomless, eager stomach that all the other programs take for granted. We'll teach you all about appetite, energy density, digestion, and how to eat a proper ectomorph bulking diet.
Take advantage of your body type. We'll teach you how to leverage your genetic advantages. For example, ectomorphs tend to have higher insulin sensitivity and metabolisms, allowing us to build muscle more quickly and leanly than other body types.
Overcome setbacks. Many skinny guys have poor posture, nagging aches, and digestion issues. We'll help you work around any problems you have. And in the process, you'll strengthen your digestive system and increase your bone density, tendon strength, joint health, stabilizer muscle strength, posture, and general health.
Ectomorph supplements. If you want to use supplements, you'll learn about the few supplements that are proven to help ectomorphs bulk up. You'll even learn how to make homemade workout shakes and protein bars.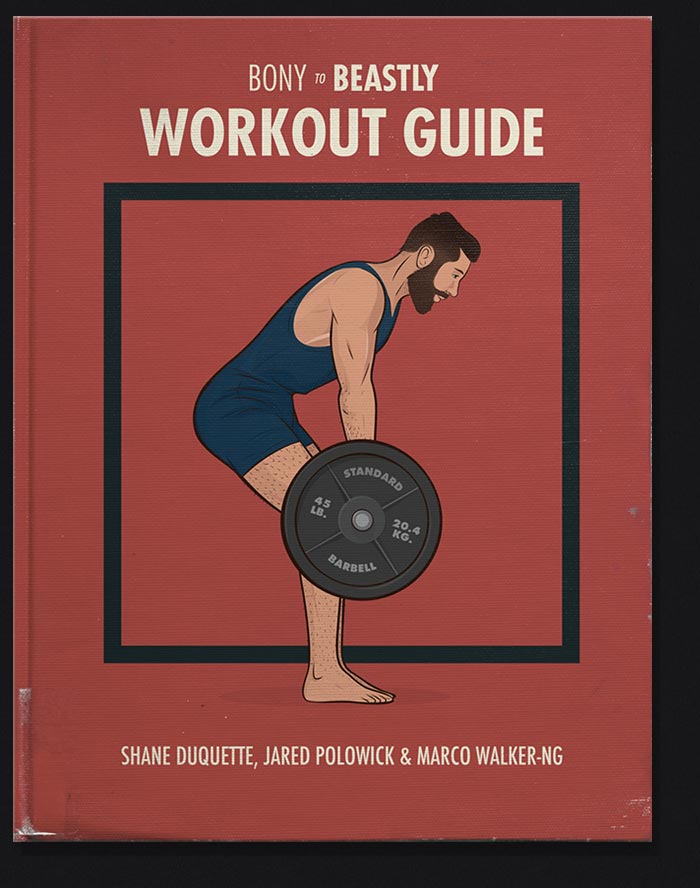 The Workouts & Guide
We know you're in a hurry to bulk up. This isn't one of those programs where you slowly, leanly build muscle over several years. No, we go after muscle gain mercilessly. This is the program where your extended family will be asking you if you're on steroids at your next cousin's wedding.
To do this, we take the best that bodybuilding, strength training, callisthenics and athletics training have to offer. (There's even a bit of strongman training in here.) All of it designed to help naturally skinny ectomorphs & hardgainers bulk up as quickly as possible.
Ideal aesthetics. One of the reasons actors are able to make such impressive transformations isn't because they gain a lot of weight, it's because they gain a lot of weight in the right places.
Your upper traps, shoulders and chest have the biggest visual impact on your physique, but you also need a thick, wide back with strong lower traps. This will give you a powerful v-taper physique that naturally holds your body with great posture.
Research shows that developing these particular muscle groups will get your body rated as the most attractive by women. (It also looks the raddest to other guys.)
No more lanky arms. After all, we tend to have proportionally longer arms (aka super lanky arms). Following a basic strength training approach centred around compound lifts is all well and good, but without direct arm work, our arms will lag behind. So we put extra emphasis on our arms as well.
No more flat chest. If you have a naturally narrow shoulder structure, or a naturally thinner rib cage, your chest won't get properly activated by the classic bench press. So we have extra chest work designed to get chest growing properly.
Our workouts take into account all of the bulking research published up until 2019. Our only bias is towards helping you build muscle, and we're totally obsessed with bulking research.
Marco graduated with a degree in health sciences. Since then he's been flying around the world going to conferences, interning under strength & conditioning legends, getting new certifications, and training clients ranging from everyday skinny guys, to professional and Olympic athletes, to doctors and dieticians.
Marco uses his education and experience combined with the best available scientific evidence to meticulously optimize exercise selection, rep ranges, weekly lifting volume, tempo—everything. Even the rest times between exercises are geared towards giving you an impressive physique.
All of this is clearly organized workout by workout, phase by phase. No guesswork involved. Record your results, track your strength improvements, and collect your muscle gains.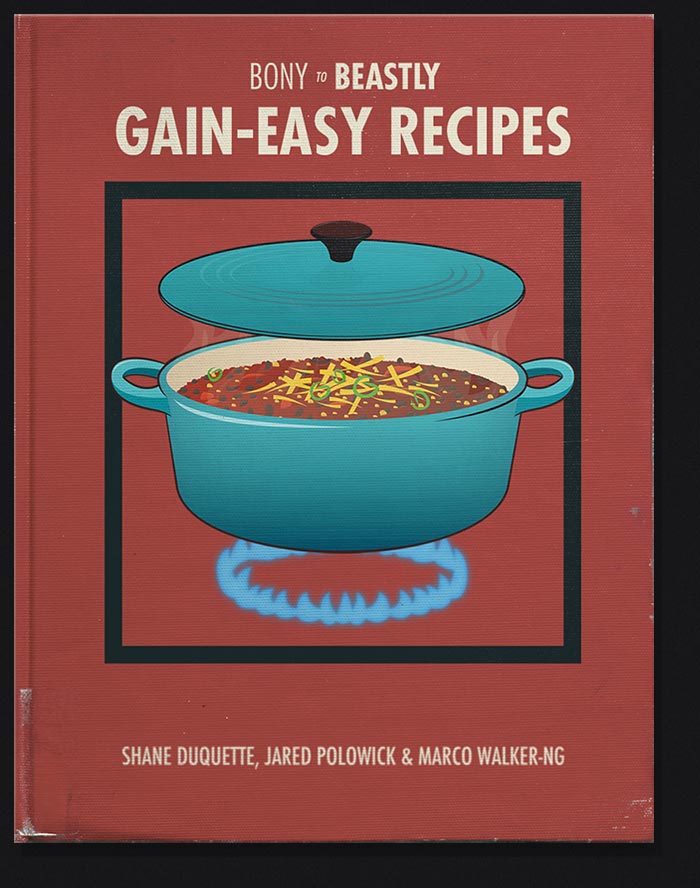 The "Gain-Easy Recipes" eBook
What good is understanding nutrition if you still don't know what foods to eat or how to prepare them?
Jared and I had a lot of trouble figuring out what to eat when we first started, and not surprisingly, considering most recipe books don't care what effect their recipes have on your physique. Worse, the recipes that do take your health into consideration are usually targeted at people trying to lose weight.
So we made a Gain-Easy Recipe book.
We'll show you how to cook a week's worth of dinner in one pot by making a big pot of stew or chili. We'll show you how to make two weeks worth of homemade protein bars that you can bring on the go with you. And how to blend up a perfect smoothie in 2 minutes. We've even got muscle-building desserts.
We're normal guys. We like to eat good, hearty good. We know you probably have a girlfriend, family or social life. These are delicious recipes that are healthy, easy to prepare, and will help you build muscle more easily.
To make things even easier on you, we also calculated out the calories, protein/carb/fat breakdown and explain the main muscle-building and health benefits of the meals.
Online Training Video Course
I remember one of the first conversations I had with Marco about strength training went something like this:
Me: Well we're skinny, so I figure we're not lifting that much weight, so our chances of injury are small, right? I mean if a powerlifter can bench 500 pounds with shoddy form, I shouldn't be too worried about mine, right?
Marco: What?! No! Ah! You're an ectomorph with long limbs, a small bone structure, and low levels of musculature—you're an injury waiting to happen!!! Ectomorphs need to pay attention to form more than anyone until they've built some muscle mass! ... wait, why aren't you lifting much weight?
Oops.
Besides, there are a dozen ways to do each lift with a variety of different outcomes: general fitness, injury rehab, sports performance, cardiovascular health, optimizing steroids results, muscular endurance, getting stronger with gaining size (for strength athletes), and gaining size without any regard for strength (some bodybuilders).
Most guys in the gym asked a friend or youtubed someone doing the exercise, having no idea what that person's goals were, or even if that person had any idea what they were doing to begin with.
We make it simple: lift like this, grow like a beast.
We also provide access to our complete online video library which includes 125+ videos, and is continually being updated.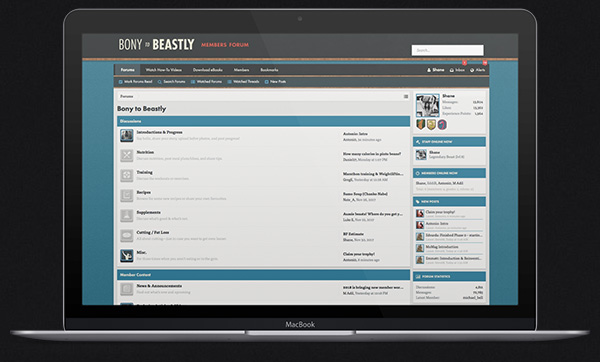 A Year of Coaching in the Community
We're all ectomorphs and we're all here to build muscle, but that doesn't mean we're all identical. We all have different situations and we all have different goals. I mean, I might want to look like Brad Pitt in Snatch, Jared might want to look like Brad Pitt in Troy, and you might want to look like Brad Pitt in Fight Club.
Some guys might not even want to look like Brad Pitt.
Seriously though, nothing ruins a bulk like running into a problem and not having a clear solution. We're here to coach you through it. This is the members-only coaching community where all the before/after photos you've seen on this site come from. 
This is also where we can put you on a specialized protocol to further develop a lagging muscle group (e.g your chest) or a target area (e.g. your arms).
We'll teach you how to track your progress so that we can see exactly what is and isn't growing. This lets us give feedback to keep you on track, and it's also motivating for everyone else in the community when someone finishes a 5-week phase and posts a new round of progress photos (usually having gained 3–10 pounds).
The forum is also a great place to discuss current issues when it comes to strength training and nutrition. There are advancements and interesting studies being published all the time. This is what we do for fun—it keeps us on our toes.
Most of all, we take your success with this program seriously. We leave no bony behind. 
This is how we can guarantee results.
Here's what members are saying about Bony to Beastly:
I have always been tall and skinny my whole life. There came a point where I decided that I wanted to change that so I started researching and asking a friend who lifted on where to start in the gym. He took me through a 5 day bodybuilder style split and I was wrecked and wasn't feeling like this style of training was gonna help after a couple weeks so I started researching more and stumbled upon B2B.
The eating guides helped immensely as well and without the articles, tips, and recipes I wouldn't be where I'm at now. With the one-two punch of the workouts and food the scale started to rise and I've felt better.
My experience with B2B has been amazing and I would highly recommend any one on the fence to just go for it!
– J. Sinay, 22 years old, Audio Engineer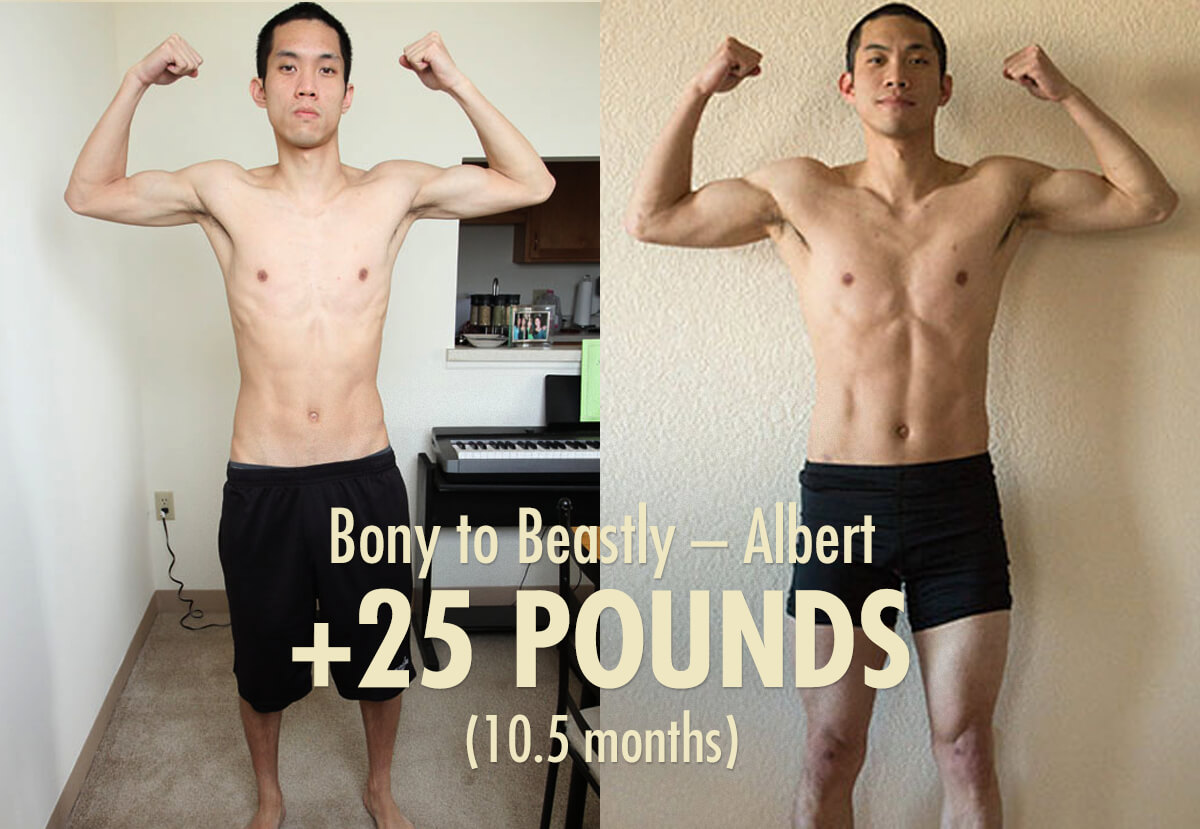 I must say that Bony To Beastly is the best 'accident' I've had that's really impacted my life. Like many other classic ectomorphs, I struggled with being that skinny guy that couldn't put on any weight or muscle even if we "ate a lot".
I had gone through multiple attempts, many different weight gain workouts over my highschool and college years, with occasional periods of success.
I barely weighed more than my then-girlfriend (who is now my wife :). She didn't tell me at the time, but sometimes when she saw how thin I was, it also negatively affected her own self confidence. She didn't want to be the 'bigger' person in the relationship. Now that I've packed on about 30 lbs more of muscle, my wife without even hiding it will be checking me out.
I would definitely recommend this program to any fellow skinny guy. With all of the information, guidance, support - and all in one central resource / program, I would easily have paid double the membership price.
– Dr. Albert C., Physician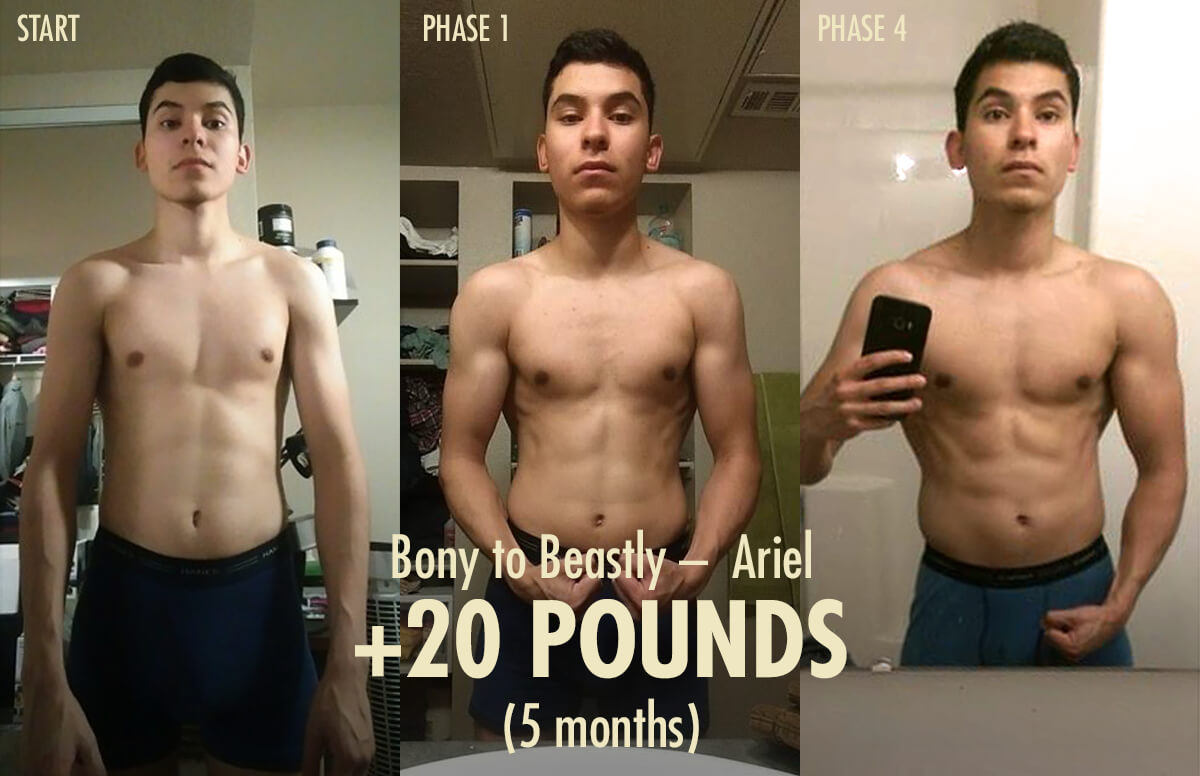 I began this program excited to finally make a change I was sick of being skinny and it was time to do something about it.
I am working part-time and am a full-time student. I have been having some personal problems both financial/family throughout this past year but I kept doing my best to keep up with the program.
I had never done any sort of training before this so it was all new to me. This program really helped me out and I feel great. There is still much more to come, I may have gained weight but I'm aiming for higher.
– Ariel, 22 years old, Student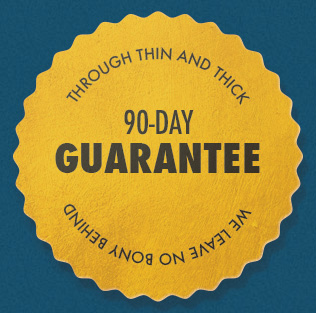 Our 100% Money-Back Guarantee
We have a full 100% money-back guarantee. No fine print, no hassle. Come into the program as skeptical as you like. Try it out, see if you like it. If you don't, shoot us an email within 90 days and we'll refund every penny.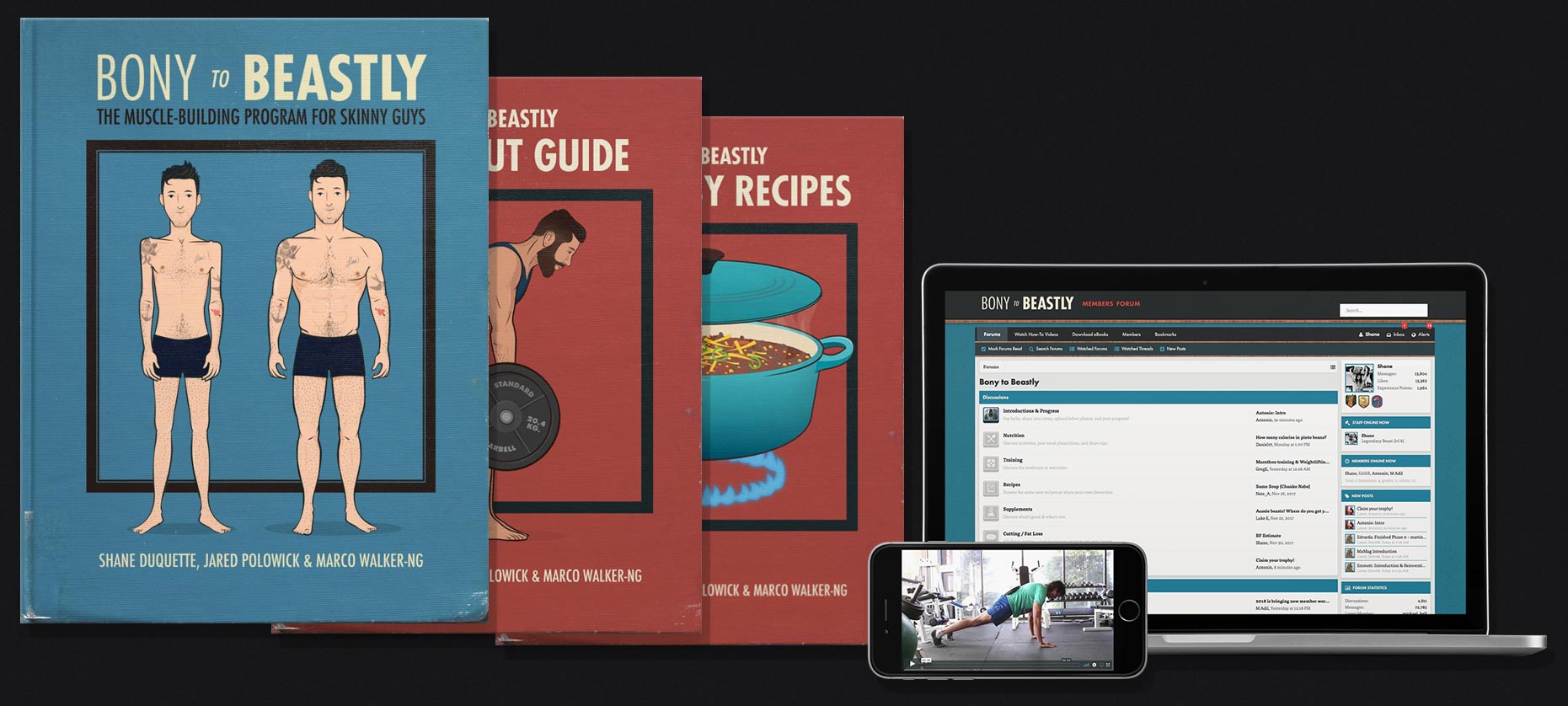 The Bony to Beastly Program
12 Monthly Payments
19.99