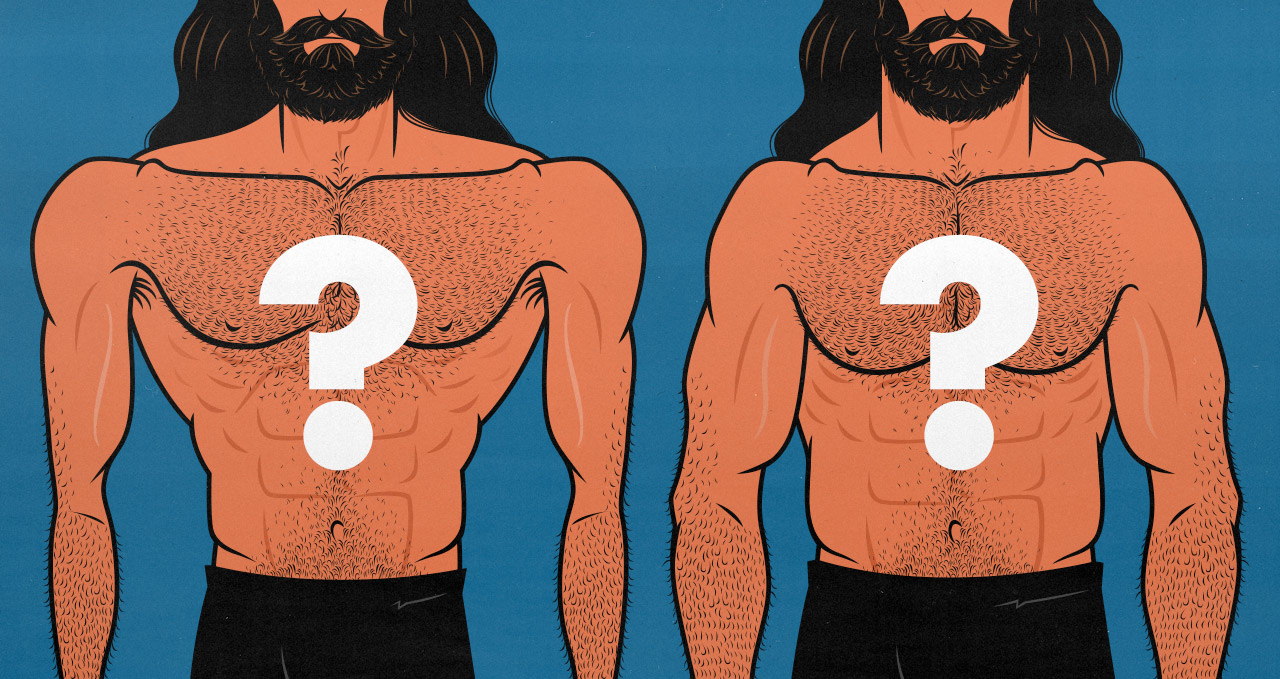 There's a war raging in the natural muscle-building community. The white warriors are fed up with nihilistic blackpill hardgainers who give up on building muscle before they even start. They argue we should set lofty goals and fight to accomplish them, genetics be damned. After all, they started off skinny, too. They worked hard, gritted their teeth through the struggle, and succeeded to such a tremendous extent that they became famous for their physiques.
The dark doomers argue that those with the best muscle-building genetics are the most likely to rise to the top of the fitness industry. These hypertrophy gurus stand there on their genetic pulpits and preach the value of willpower, determination, and discipline, ignoring the fact that their genetics are what allowed their hard work to bear such impressive fruits. Only a very small fraction of their audiences will see that same degree of success, leaving the rest feeling dysmorphic and disillusioned.
There's truth on both sides. No matter how thin we start, no matter how slender our bone structures are, and no matter if our hardgainer metabolisms incinerate nine-tenths of our calorie surpluses, we can still build muscle. If we progressively overload our lifts, eat enough food, and cleverly adjust based on the progress we're making, we'll get results.
But our genetics do indeed influence those results. Even among naturally skinny dudes, we all have different bone structures, different muscles that lag behind, and different muscles that pull ahead, causing us to build bodies that look rather different from one another.
I think it's important to talk honestly about genetics. Not in an overly pessimistic "blackpill" way. It's true that everyone can bulk up. But not in an overly optimistic "whitepill" way, either. We all have genetic weaknesses that we need to account for and genetic strong points we can leverage.
Read More