Muscle-Building for Skinny Guys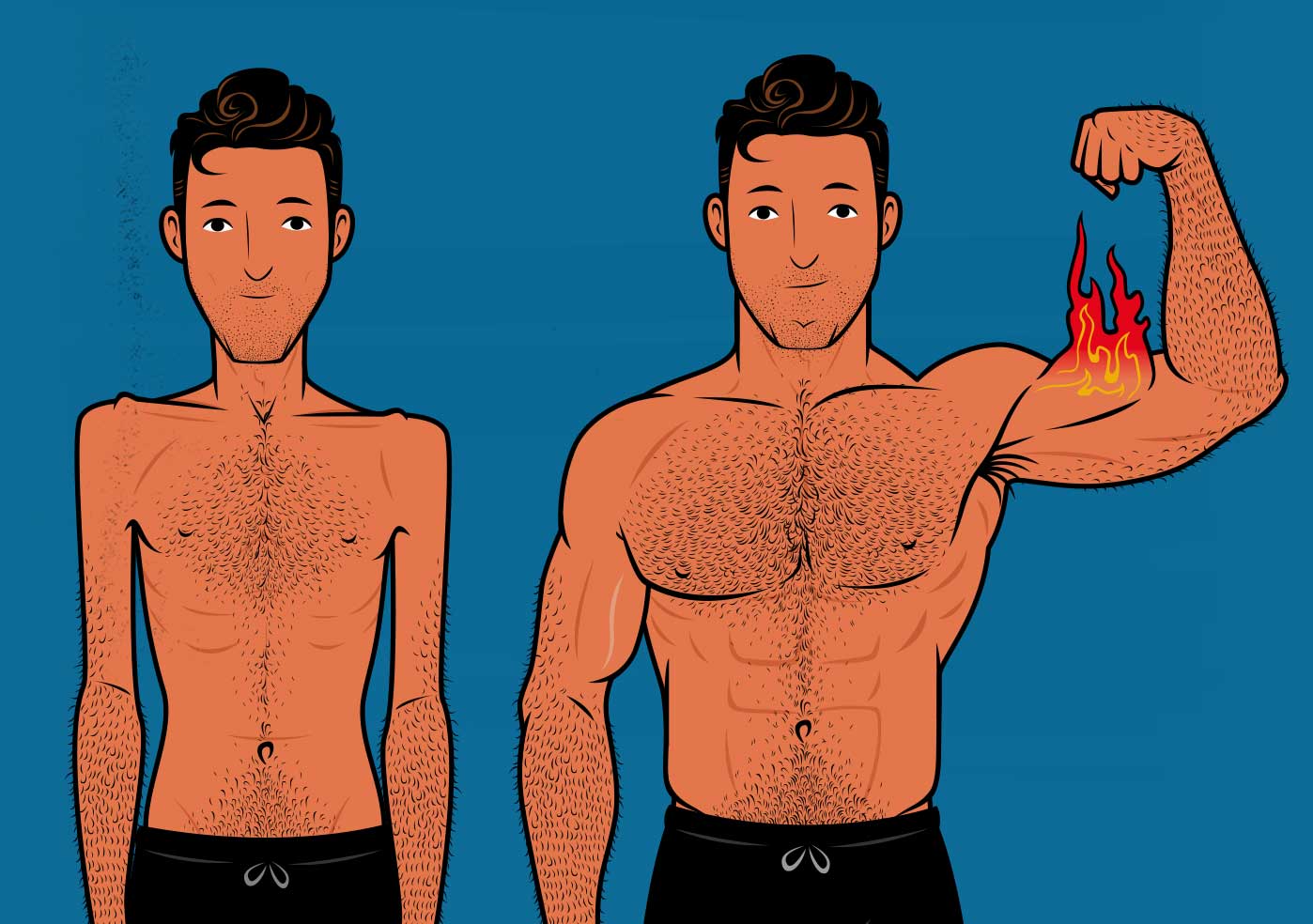 We Help Hardgainers, Skinny & Skinny-Fat Guys Bulk Up
For the past ten years, we've specialized in helping so-called hardgainers, ectomorphs, skinny-fat, and regular skinny guys build muscle, get strong, and gain weight. People say it's a small niche. And they're right, it is. But give us a little more time. If this bulk goes according to plan, we'll soon be the biggest, most muscular niche on the internet.
I'm Shane Duquette, and I gained 55 pounds in a little over two years. I was lucky. I had the help of my business partner, Marco Walker-Ng, BHSc, PTS, PN, a naturally skinny strength coach who had already gained 63 pounds. We also helped our other business partner, Jared Polowick, gain 50 pounds. Not all of the weight we gained was muscle, but the vast majority of it was, and all of us finished looking leaner than when we started.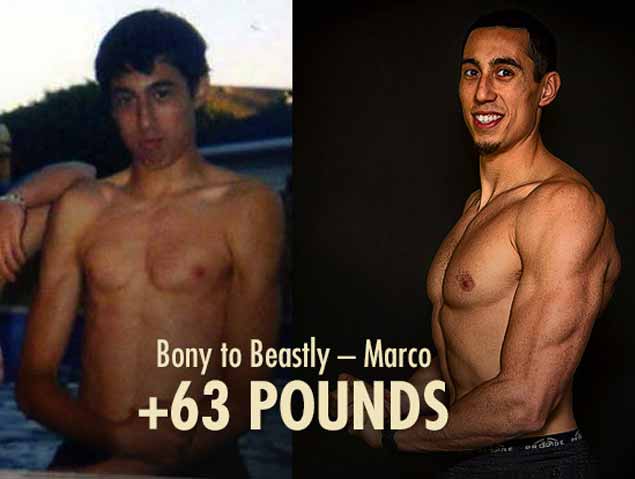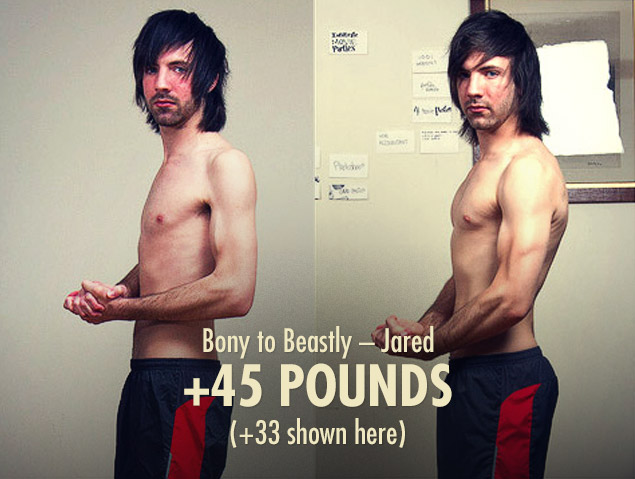 And then we founded Bony to Beastly (for skinny men), Bony to Bombshell (for skinny women), and Outlift (for post-skinny lifters), where we've spent the past ten years helping over 10,000 skinny people build muscle, with clients ranging from MDs to RDs to PhDs, from college students to senior citizens, and from office workers to our Canadian Olympic rugby team.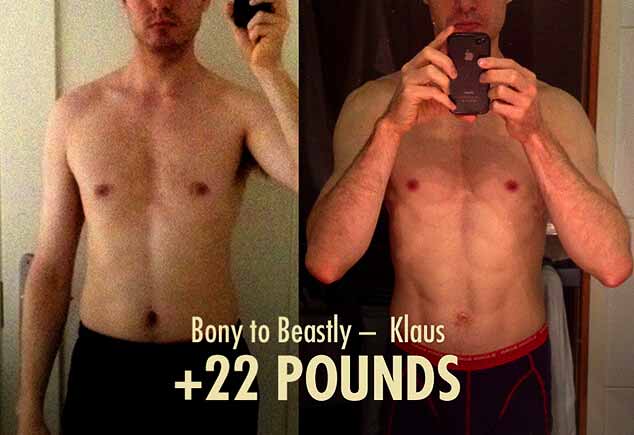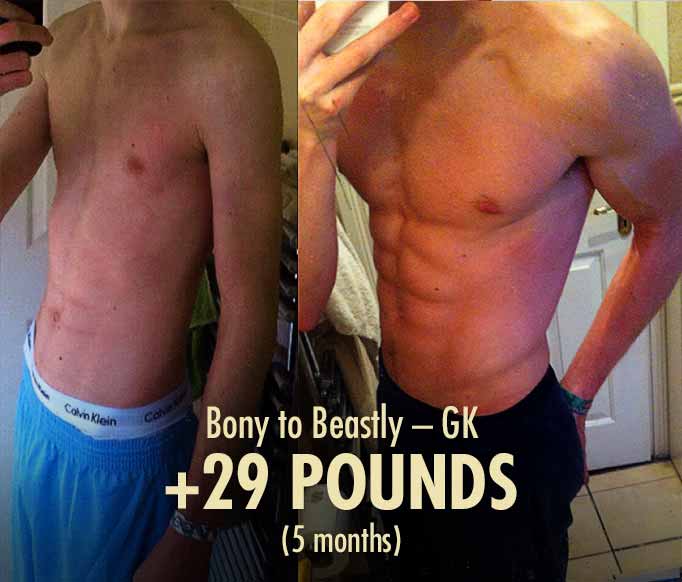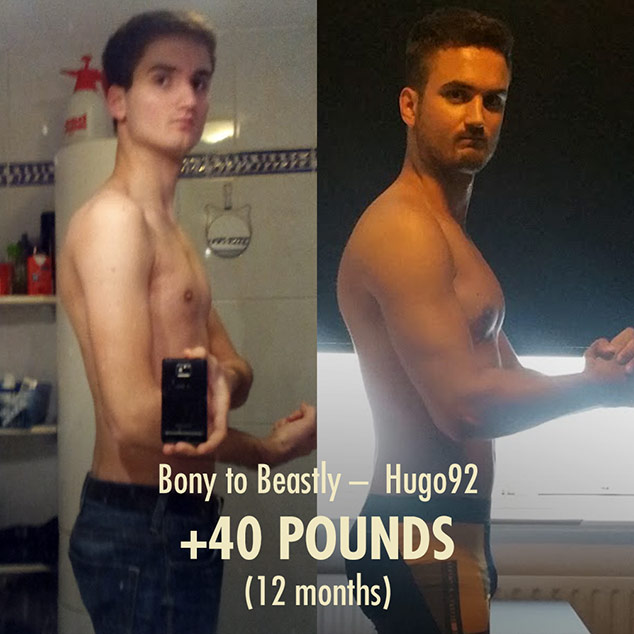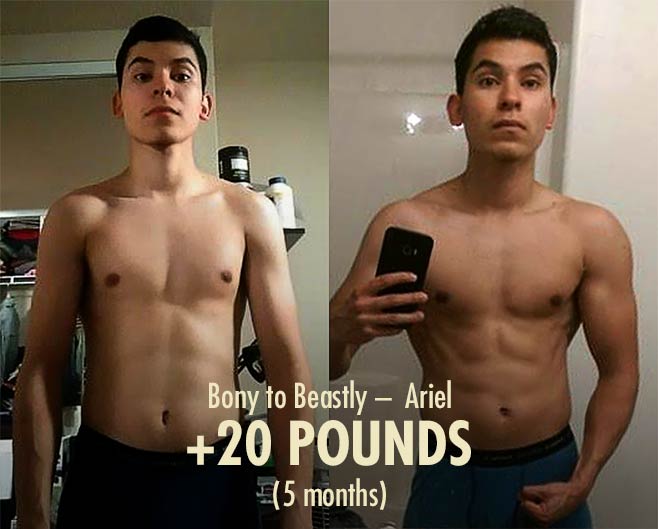 The proof is in the protein shake, too. Check out these absolutely gnarly muscle-building transformations from guys doing the Bony to Beastly Program.
How to Build Muscle, The Skinny Way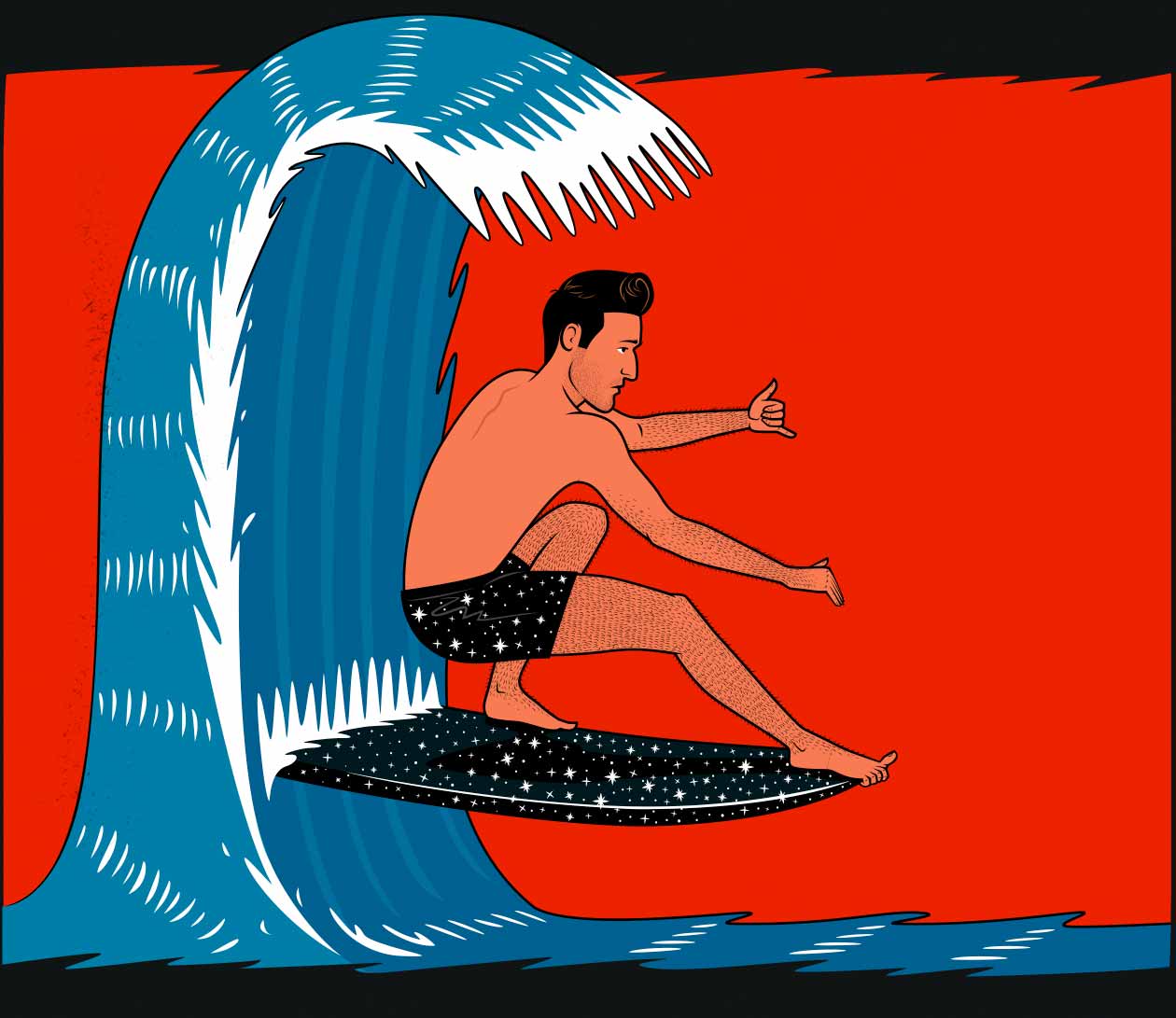 If you've been surfing the world wide web, searching for how to build muscle as a naturally skinny dude, hoping to find community, muscle, and everlasting abs—welcome! That's what we're all about.
If you're a so-called hardgainer, where no matter how much you eat, you find it nigh impossible to gain weight, we hear ya. We've got an article on why it's so hard for us to gain weight.
If you've got an "ectomorph" body type, with thinner wrists and narrower shoulders, and you worry that you won't ever be able to become visibly strong, we had that same fear. Fortunately, we actually tend to build muscle pretty well, especially while making our newbie gains.
If you're skinny-fat, getting bigger and smaller without ever getting leaner or stronger, we've been there, and we can help you escape the skinny-fat trap.
Or if you're just a regular dude who wishes he wasn't quite so thin, we can help you bulk up. That's what we do best, and we do it better than anyone else.
People call us the Costco of muscle. You can find anything you want, but everything is in bulk. We write about things like how to eat more calories, how to eat a good bulking diet, how to lift for maximal muscle growth, and how to make homemade weight gainers. You know, topics that skinny guys are interested in.
On being a skinny dude:
On training for muscle size, strength, and aesthetics:
On eating for lean muscle growth:
On training at home:
On fitness and health:
Kick back, relax, and enjoy some moderately heavy reading. We'll teach you everything you need to know to go from lean to mean, from stick to thick, from Bony to Beastly.
Our Recent Bulking Articles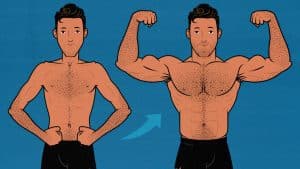 In this guide, we'll teach you how to bulk up, even if you're skinny, and even if you're a total beginner. This is our specialty. We've spent the past decade helping over ten thousand skinny guys build muscle. Marco is a strength coach with a Health Science degree, and he…
Read More