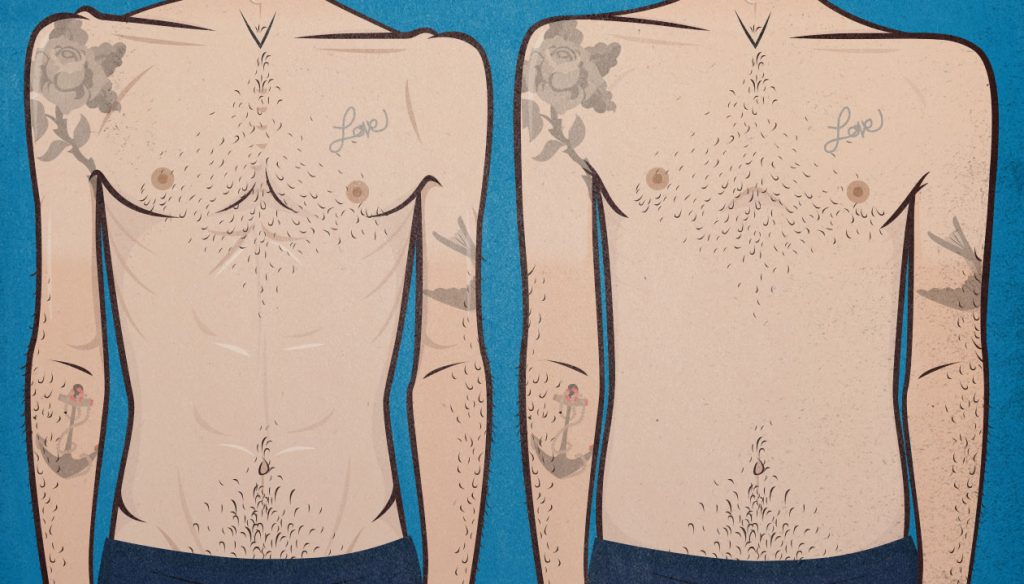 Did you know that being skinny means you can't use the normal way of measuring your body fat percentage?
Or that being just a little bit too skinny-fat might sabotage your ability to build muscle leanly?
Or that most body fat percentage charts are ruined by a fatal flaw?
In this article we cover why your body fat percentage matters even as an ectomorph, how to measure it properly, and then we'll run through some real-life examples (with pictures) so that you'll know exactly what to do next.
But first, let me show you just how ridiculous this can be for skinny guys.
Let's take a totally average guy in this study. He goes to get a DEXA scan, and he's told that he has a body fat percentage of 20%. Then he goes to sit in the BodPod, which puts him at 22%. A bit of a discrepancy, but he can be reasonably confident that he's between 20–22%. Moreover, both of those body fat percentages have the same implication for his health and appearance: he's a decently healthy guy who looks a bit out of shape.
The overweight guy goes in next. DEXA puts him at 34%. BodPod puts him at 32%. Now it's DEXA that's estimating high, but the discrepancy is still just 2%. Again, not a big difference at all. He's overweight either way.
Now you walk in. DEXA puts you at 9%. Amazing! Not only are you lean enough to bulk aggressively, but you're also leaner than most professional athletes. Next, you get your BodPod done. They tell you that you're 16% body fat…
Huh? 16% is a high enough body fat percentage that you shouldn't even be bulking at all yet. You should be cutting.
You've spent a few hundred dollars and an entire day getting two of the most accurate body fat percentage tests in the world, and you can't even tell if you should start bulking or not. For guys who are underweight, DEXA and BodPod can be off by up to 13%. Totally useless.
So what should you do?
…and wait a second—why shouldn't you bulk if you're 16% body fat?