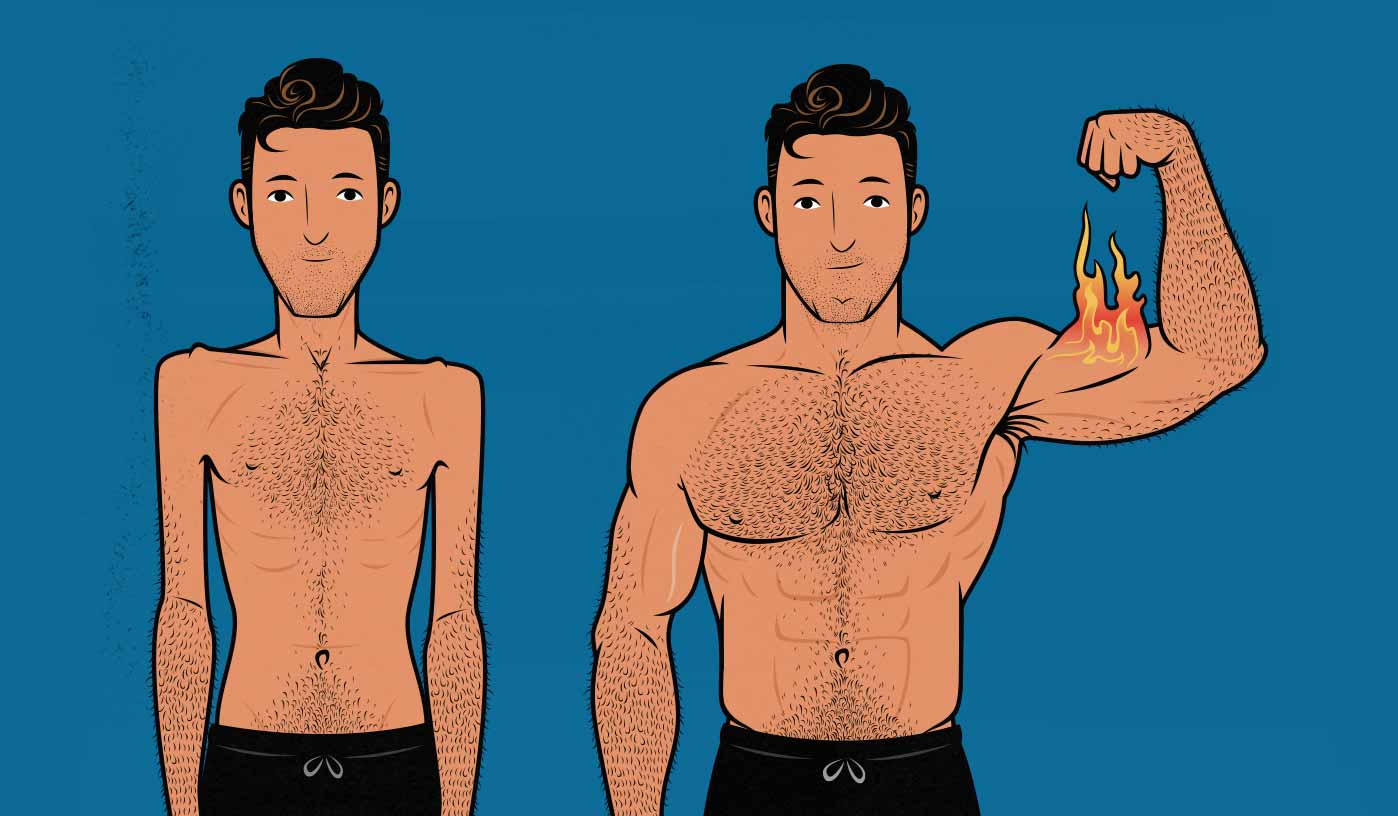 The Bulking Site for Skinny Guys
We're Bony to Beastly, and for the past eight years, we've specialized in helping skinny guys bulk up. People say it's a small niche. And they're right, it is. But give us a little more time. If this bulk goes according to plan, we'll soon be the most muscular niche on the internet.
I'm Shane Duquette, and I gained 55 pounds in a little over two years. I was lucky. I had the help of my business partner, Marco Walker-Ng, BHSc, PTS, PN, who had already gained 63 pounds. We also helped our other business partner, Jared Polowick, gain 50 pounds. We don't walk the walk—that's cardio—but we can certainly bench the bench.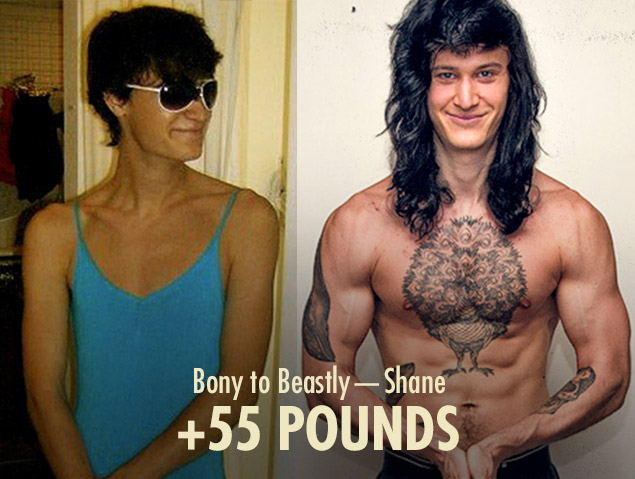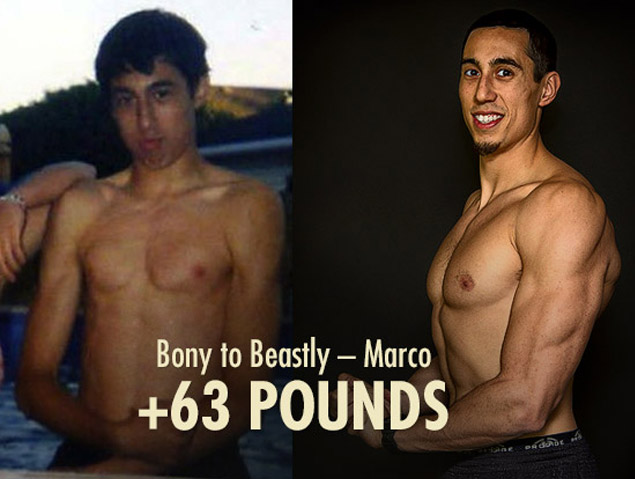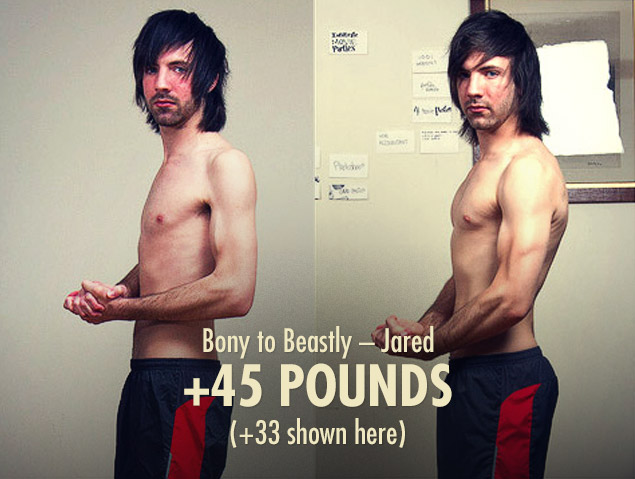 More importantly, over the past eight years, we've helped over 10,000 other skinny guys bulk up, with clients ranging from MDs to RDs to PhDs, from college students to senior citizens, and from office workers to our Canadian Olympic rugby team.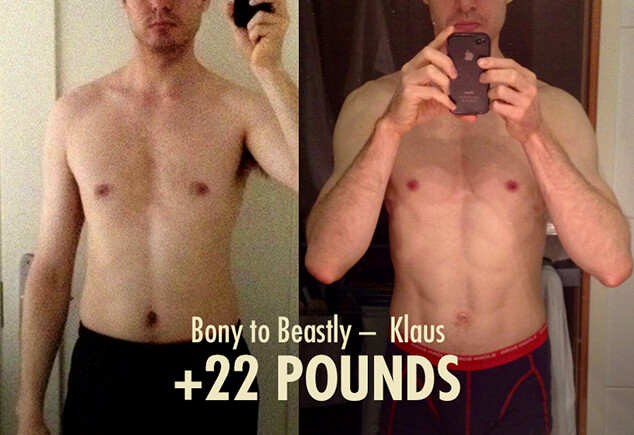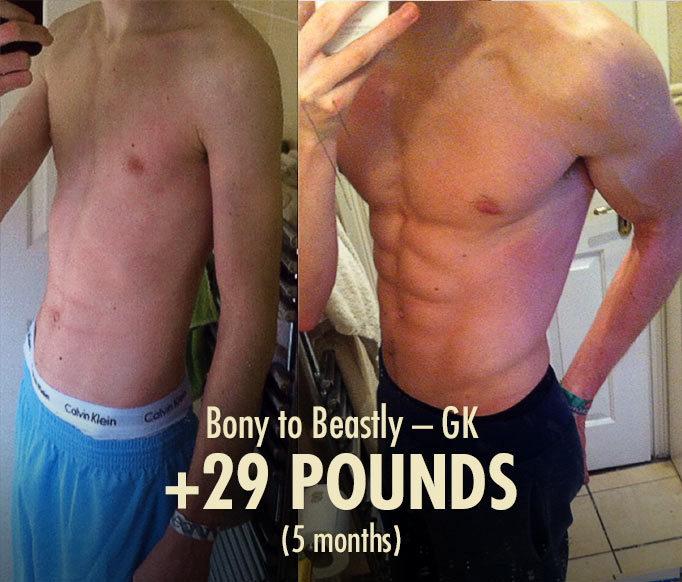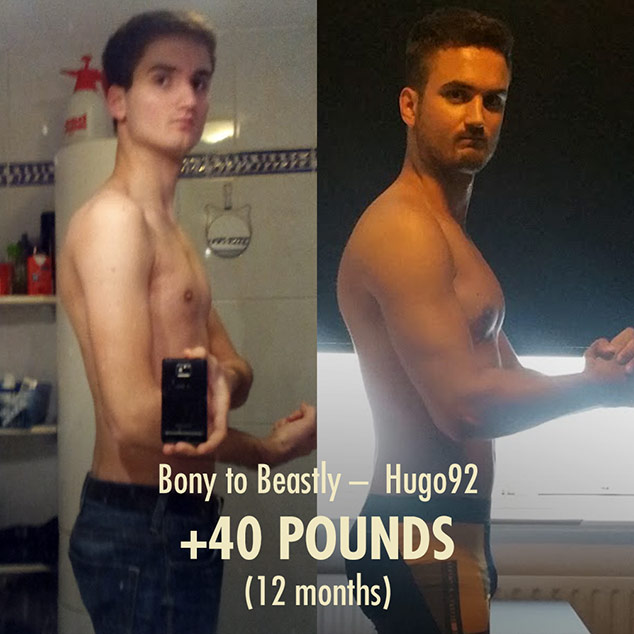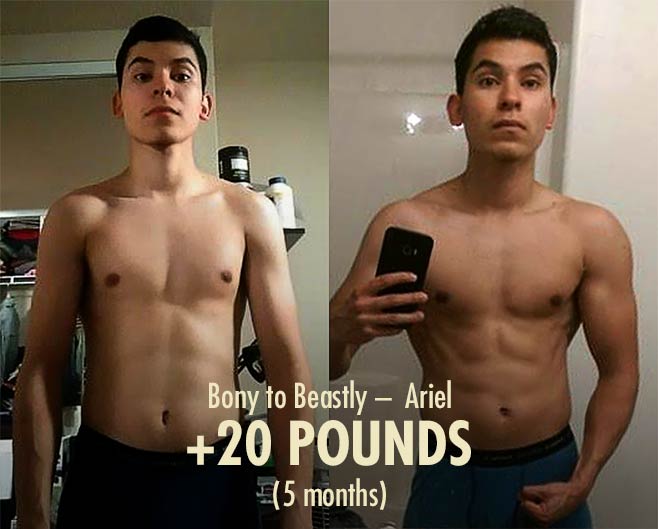 The proof is in the protein shake, too. Check out these absolutely gnarly ectomorph transformations from guys doing the Bony to Beastly Program.
If you've been wandering the hardgainer desert, you've just found a bulking oasis. And we spiked the spring with maltodextrin.
If you've been trapped in skinny-fat purgatory, getting bigger or smaller without ever getting leaner or stronger, then we'll gladly guide you through the Inferno, burning fat with every step.
Or if you're just a regular dude who wishes he wasn't quite so thin, we can help you bulk up. That's what we do best, and we do it better than anyone else.
People call us the Costco of muscle. You can find anything you want, but everything is in bulk. We write about how to eat more calories, how to lift for maximal muscle growth, what we can do about our fast metabolisms, and how to make homemade weight gainers.
Here are some of our other popular articles:
Kick back, relax, and enjoy some moderately heavy reading. But first, you may wish to sign up for our newsletter.
Join the Beastly Newsletter
Our Recent Bulking Articles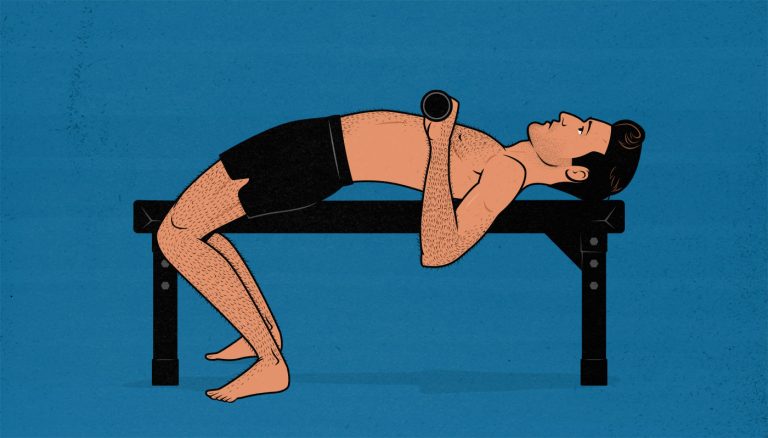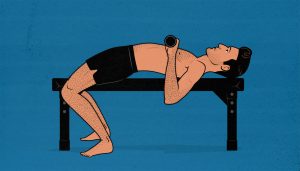 Naturally skinny guys are often called "ectomorphs." It's a slang term referring to our thinner bones, narrower frames, shallower ribcages, or lankier limbs. Does that affect how we should exercise, lift weights, and build muscle? Many of us ectomorphs also have atypical goals. Most people want to lose weight, we…
Read More