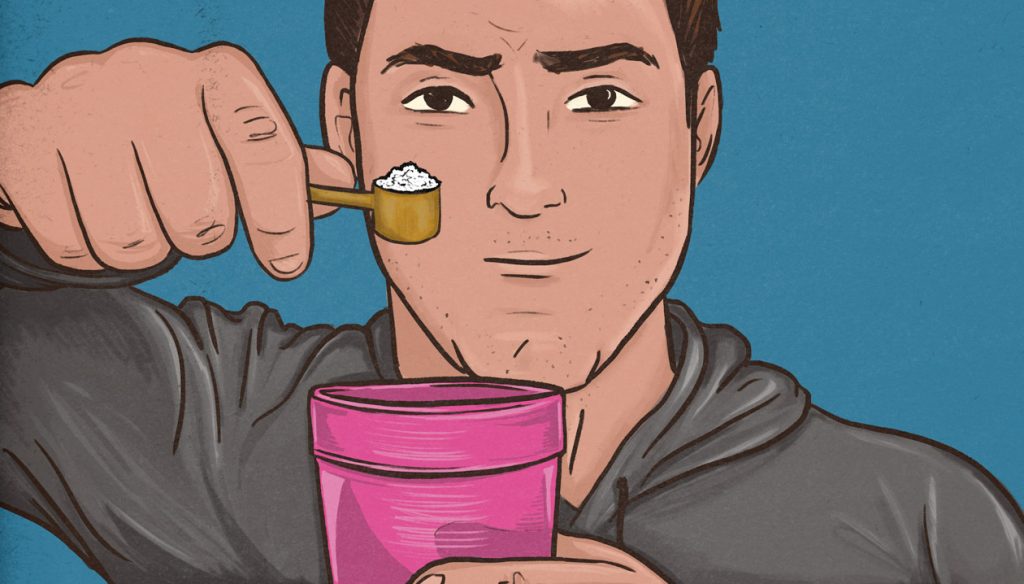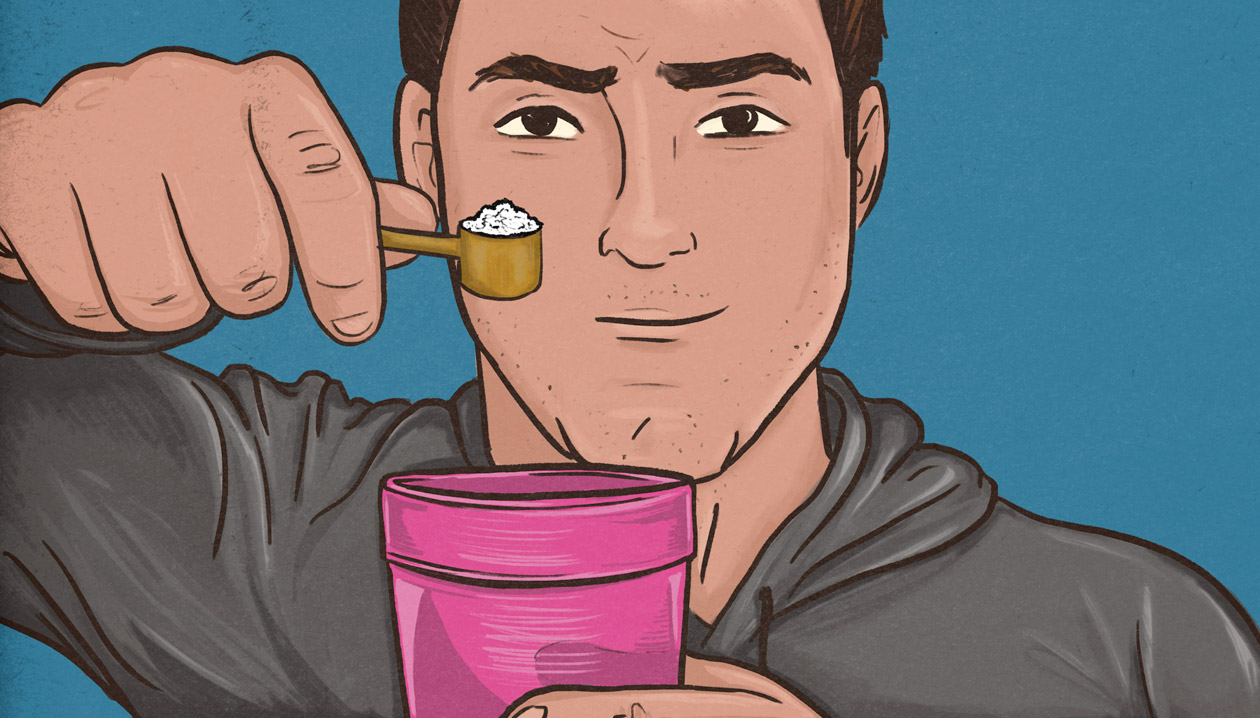 Once upon a time, I was 23 years old and 130 pounds at 6 feet tall. I was dangerously skinny and clinically underweight with a BMI of 17.6. I had just graduated from university and was not a beacon of health as I stood hunchbacked from all my time spent at the desk during my graphic design studies.
Shane, my roommate at the time and now business partner, and I had made a pact to change our skinny ways. We called it Muscle May and spent much of April preparing. But just before I started lifting weights and eating like a Beast to grow, there was a crazy transformation already beginning to take shape.
I started taking creatine monohydrate in the morning just after waking up, during the last week of April before the Muscle-May experiment would kick off.
With a spoon, I would mix in 5g of Allmax Creapure creatine into this blueberry Fruitopia juice. The creatine was a bit grainy at the bottom of the dark purple juice but tasteless. It was the first supplement I ever took unless you count taking some multivitamins as a kid.
Every morning I'd faithfully drink this. And by the end of the week…
I had gained 8 pounds. I hadn't even started working out or changing what I was eating. It was crazy.
If you're a skinny guy and have struggled to gain weight, this might sound incredible. Maybe even unbelievable. But it's a common "side-effect" of creatine by drawing more water into your muscles.
This initial success with creatine is what set the stage for Shane and my skinny guy transformations.
In our four-month experiment, I had gained 33 pounds. We had such extreme results that random people on BodyBuilding.com were commenting that our transformations were either photoshopped or that we were using steroids. Neither of which was true, oh boy.
Obviously eating a bulking diet and lifting weights were the key to building rapid amounts of muscle (see our how-to article about gaining weight here), but creatine played a meaningful supporting role.
So, what exactly is creatine? How could it help build muscle easier—faster? How much does it improve our strength and muscle-building potential? Perhaps the skeptic in your head says that anything this effective and this cheap must ultimately be bad for us, right? But should you decide to try it, how exactly should you take it?
We'll take a look at these questions and a lot more inside on this complete guide on creatine. Read More