Sugar's a pretty sensationalized nutrient these days among the health-conscious. Many people rave about how high fructose corn syrup (HFCS) is the evilest of sugars, that fruits are a bad choice when trying to lose fat, that sugary foods are bad for you, artificial sweeteners are devilish chemicals, or say, that agave nectar is a more healthful choice than typical sugar.
It's a bias-ridden topic, and most people weighing in seem to be pushing something. I feel like we showed up to the sugar party naked, because we don't have an angle. I mean, we aren't funded by the corn industry, we aren't dogmatically defending an ideal, we aren't trying to become the next fad—Hell we don't care if you're a paleo carnivore or a vegan, we simply care about what you can accomplish through your nutrition and training.
So where does the sweet truth lie if you turn to science? What does the experience of us and our members tell us about applying that research in the real world? If you're trying to build muscle and lose fat who's your ally? And if you want to lead a healthy life which artificial sweeteners are on your side?
The first thing I want to do is de-sensationalize this topic a bit. People like to make dramatic black and white claims, as it's much more entertaining, but the truth is that there's plenty of room for flexibility when it comes to nutrition. Everything, in moderation, is okay (including moderation).
That doesn't mean that you shouldn't have a rock solid understanding of the effects that different sources of sugar can have on you. We know you value results, so we're going to tell you how to get the absolute best results possible with as much enjoyment as possible and without useless restrictions.
First, let's tackle the basics of sugar.
Sugar is a simplified term that essentially means "sweet tasting carbohydrate" and there are a few different types. Simple sugars include glucose, fructose, and galactose; and complex sugars include maltose and lactose.
Glucose and fructose are the most common, and you probably recognize the names without really knowing the difference—but there is one. Dairy contains lactose, which is a complex sugar that digests extremely slowly. (This makes it a popular nighttime choice, and some guys mix their whey protein with milk to slow its digestion.)
Traditionally commercial sugar comes from sugarcane or sugar beets. These guys are processed a bit to enhance their sweetness and they eventually result in pure sucrose. You add it to your coffee, you bake with it, it's sitting on the table at diners, and it's probably what pops into your head when you think sugar. It's made up of a glucose unit and a fructose unit bound together into a disaccharide,  so it's thus 50% glucose and 50% fructose. (This stuff matters, so stay sharp.)
Glucose. Plants create glucose via photosynthesis, and every single carbohydrate that we consume we convert back into glucose. We use it as an energy source, and our muscles and liver are full of glycogen (glucose) which makes them look nice and full, and allows us to lift, heave and move around. It's a powerful muscle-builder, and I use it in my workout drink. It's a simple sugar—if you bind two of them together you get the complex sugar maltose (found in barley), and if you bind a whole hell of a lot of them together you get starches. Waximaize, another popular workout supplement, is considered a heavy starch because it has some 500 glucose units bound together. Glucose is somewhat sweet, but nothing to rave about.
Fructose. This is the one that we tend to crave, as it tastes the sweetest. Generally the sweeter something is the more fructose it has in it. Despite its sweet disposition, it's got quite a bad rep in most fitness circles. This is because it's digested a little differently.  See, it's transported into our cells by GLUT5 transporters instead of GLUT4 transporters. This can be a problem because Gropper et al. has found that up to 60% of us struggle to digest large quantities of it. Research done into fructose has found that massive amounts of it (150g—7 cokes or 12 apples) could potentially cause some liver health problems and also result in fat storage. This is highly individualized, but generally consuming lots of fructose is considered a bad thing. (Study, study.)
Enter the corn industry: nowadays, due mostly to politics, it's extremely cheap to produce sugar that comes from corn. They mill it to produce a starch, but if you've ever had corn starch you know that it isn't very sweet. It's a starch—like a potato. So, in order to boost the sweetness, they process it to yield corn syrup … which, well, still isn't very sweet, since it's almost entirely glucose (starch breaks down into glucose) … so they process it further (by adding enzymes) to turn most of that glucose into fructose.
Recap: fructose tastes the best, it's now the cheapest type of sugar to produce en masse and it's the most problematic when consumed in large quantities. You can probably sense the impending nutritional drama already.
Let me introduce you to the devil: high fructose corn syrup (HFCS). It's found in most commercially sweet products and it's a shocking 55% fructose and 45% glucose and … wait a second—that's pretty much the exact same thing as traditional sugar (50-50). Both are heavily processed to increase their sweetness and both come out, well, pretty much identical to one another. So why is there such a fuss all of a sudden?
… okay okay so there's one more slight difference, in that sucrose is a disaccharide (the glucose and fructose are chemically linked together) whereas HFCS is in monosaccharide form (they aren't chemically linked together). Not a significant difference though, as the digestion process is still exactly the same—the fructose and glucose obtained by breaking down sucrose are indistinguishable from the glucose and fructose found in HFCS. According to current research, the implications for longterm health, fat loss and muscle building are the same. (Study)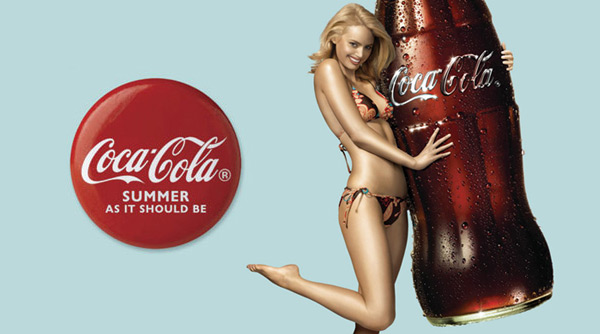 Let's bring it back to the real world using one of the most classic companies out there: Coca Cola. Back in the good ol' days Coca Cola used cane sugar (sucrose) to sweeten their colas, whereas nowadays they use high fructose corn syrup (glucose/fructose) because it's so much cheaper. If you pay a premium and buy "traditional" or "natural" colas you'll thus see cane sugar listed as the sweetener instead of a corn-based one.
If you were to drink a can of traditional Coca Cola you'd get 40g of sucrose, which your body would quickly break down into 20g glucose and 20g fructose. With modern Coca Cola you'd get 22g of fructose and 18g of glucose, both in monosaccharide form. A little bit of a difference, sure, but should you care? No, not unless you drink massive amounts of the stuff … and that would likely be a bad choice whichever you chose.
As a health enthusiast, as many of us are, we run into sweeteners like agave nectar, pasteurized honey and grape juice, which have a similar mix of glucose and fructose. In order to market to the health conscious though these are common ingredients in "health" foods. They aren't necessarily better or healthier, they just appeal to a different market sector. It's a niche market though, so expect to pay a premium for them.
If you're a regular guy there's another secret you should know: store-bought juice is one of the most dastardly of tricks—a glass of orange juice is about as good for you as a can of coke. This includes the "healthy" ones like antioxidant drinks, vitamin infused drinks, pomegranate drinks, acai drinks, etc. These are simply junk foods marketed at health conscious consumers. I mean what mother wants to give their kid Coke with breakfast? So instead they turn to orange juice, which seems healthier. Agh.
So … are some sources of sugar better than others?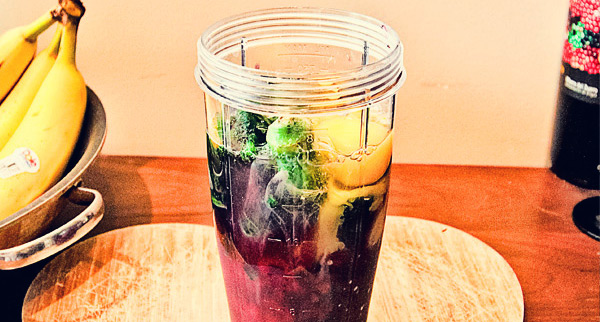 Of course. Just because most of the types we've laid out so far have a similar composition there are certainly pros and cons to the sources of sugars that you consume, just not necessarily for the reasons you'd guess. Cane sugar and HFCS both have their micronutrients processed out, so there's no real benefit there—they're empty calories. In fact, most sweeteners, however cool they sound, are heavily processed and totally stripped of vitamins. This includes pasteurized honeys and nectars, jams, juices, soft drinks, sweets, pastries, etc. This doesn't make them bad, it just means they aren't valuable to your body from a micronutrient standpoint. Your body can still break them down and use them for energy, which is good if you need more energy.
… but there are many sources of sugar that are extremely rich in vitamins and minerals, like unprocessed fruits and unpasteurized honey.
Fruit. You all know how awesome fresh fruit is (frozen fruit counts too). That stuff is jam-packed full of wholesome nutritional goodness. Too much messing with the fruit though and you'll ruin it. If you eat, say, a peach, well it's full of vitamins and minerals. If you eat a dried, preserved and packaged peach … well it probably isn't. Don't go thinking that anything derived from a fruit has the same benefits as the fruit in its original state.
Unpasteurized (raw) honey. It's also fantastic. It's loaded full of antioxidants and is anti-inflammatory, antiseptic, antibiotic, anti fungal, antibacterial and it has prebiotic properties. Honey is good for your skin, respiratory system, and digestive tract. Pretty cool. If you're looking for a way to sweeten your tea, smoothies or mojitos then look no further!
And don't forget milk! The sugars in milk come from galactose bound with glucose, creating the disaccharide lactose. People produce differing amounts of the digestive enzyme lactase, so some people digest lactose better than others. For those that digest it well, lactose is a totally rad source of sugar, so don't be alarmed by the high sugar content of milk. Yes, dairy is somewhat debated. We aren't pro or anti dairy – just pro muscle, pro heath and anti fat. We've been watching the studies on this one and will update this if necessary, but so far, as health conscious dudes looking for strong healthy physiques, milk is very much on our side.
Why is everyone raving about sugar being "bad"?
Well sugar isn't bad, it's just a type of sweet carbohydrate. Honey (a sugar) and potatoes (a starch) are both good for you, full of micronutrients, and both will be broken down into glucose by your body. You do, however, need to watch out for the quantity that you consume. If you consume too much of any source of sugar, whether it comes from fresh fruit or high fructose corn syrup, you are of course at risk of your body taking the excess energy and storing it in your love handles. And love handles, even if they originate from sugar consumption, are a not-so-sweet addition to your physique.
There are a lot of health downsides that come from the overconsumption of sugar as well, including diabetes, liver damage and heart diseases. I don't want you to freak out about this though, as this is only if you eat stupid amounts of sugar, and hell you'd run into problems if you ate stupid amounts of anything—including water.
The problem is that nowadays some people do consume stupid amounts of sugar. We've mastered this whole sugar processing thing, and we've also "mastered" making a hell of a lot of junk food out of it. Having half a cake after dinner and washing it down with a litre of coke is not okay, man. (Neither is having 4 jars of honey or 27 apples all at once either, for the record.)
How much sugar is too much sugar?
Up above we mentioned that large quantities of fructose can be a bad thing for your liver, love handles and love life, so we also recommend keeping your fructose from added sugars below 50g per day. That's about two and a half cans of coke. There's no need to dodge fruit or other natural sources, but watch out for overdoing it with sodas and sweets.
Now, for sugar in general, it largely depends on your activity levels, bodytype and goals. If you're overweight and chill out at a desk during the day and on a couch at night, well, you probably don't really need any sugar whatsoever on a day to day basis. Yes, you may want to eat dense carbs maybe once a week, but for the most part you'd be better getting the limited amount of carbs that you need from low calorie and extremely vitamin-rich fibrous vegetables.
"What?! So if I don't exercise not only do I not get dessert but I don't even get juice, pasta or potatoes?!" Yes sir, you have understood me correctly! Ironically, it seems to be the more sedentary people that love the things they shouldn't be eating the most.
Now, if you're a thin guy who bikes to the restaurant that you serve at, spend 8 hours on your feet, bike home and then do some heavy strength training at the gym, then damn man, you need a hell of a lot of dense carbohydrates! You're burning through those glycogen (glucose) stores in your muscles and liver all day long and you need to replenish.
Our ectomorph guys who train Bony to Beastly style get to eat tons of sugar/starches because it suits our bodytype and the compound lifts we do up our metabolisms by so much. We encourage our guys to eat nutritious carbs for the most part, but hey you can even slurp down straight sugar (dextrose) along with protein while training. (Gasp.) There's certainly a lot of room for "empty" sugar calories when you train hard and you're strategically eating at a calorie surplus.
This means that our diet, well—it rocks. Eating healthy is a blast when you're strength training and leading a healthy lifestyle. Really. Generally the only time diets suck are when your exercise plan sucks or you impose useless restrictions.
Why haven't you mentioned the glycemic index (GI), insulin or blood sugar spikes!? Don't you know anything about why sugar is the devil?
That's because the GI is another one of those things that really doesn't matter in the context of a healthy lifestyle, especially since it's so dependant on the glycemic load (GL). Sugar won't spike your insulin or blood sugar unless you consume an extremely large amount of it (GL) and you consume it in isolation, like after a fast.
Yes, our Western cultures do this from time to time. Eating waffles/pancakes with maple syrup for breakfast along with a glass of orange juice is a good example of eating large amounts of simple sugars in isolation after an overnight fast. This is dumb, duh. But is this sugar's fault? No, this is the fault of the weirdo eating an extremely unbalanced diet that contains ONLY sugar.
Eat like an adult and forget the glycemic index.
Not to mention exercise also gives you a great ability to control your body's blood sugar levels. If you're healthy then controlling your blood sugar is a basic natural human ability. Our bodies are cool like that, and take care of us by default.
The down-low on artificial sweeteners like aspartame and sucralose
These affect the somewhat weight conscious people who insist on eating and drinking sweet things, and it also plagues the health and fitness worlds, who eat protein bars, flavoured whey protein, flavoured workout concoctions, etc. These typically contain artificial sweeteners as well.
So the question is so what? Are artificial sweeteners worth worrying about? Well, haven't you ever heard that if it's too good to be true it probably is? Haha well this probably isn't one of those cases. They really do contain zero calories and they haven't yet been shown to be bad for you even after tons of longterm studies. This is what I was telling Jared today at the local coffee shop after finishing up a meeting. We were overheard, and we now know that "the downside is the taste!" Hah.
Anyway, the strange thing is that after 20 years of consistently proving itself to be safe and side-effect-free people still view aspartame with a lot of skepticism—myself included. I'm the guy buying unflavoured whey protein here, and that stuff doesn't taste so hot! Our worry seems to be unfounded though, and the studies tell a much more boring story: nothing worth a worry has happened in the past 20 years of rigorous testing. (study, study.) In fact, a study published just last month actually found it might be a promising supplement for people with diabetes. (Study)
And sucralose? The studies look good concerning short and longterm health, even when consuming it at the maximal daily recommended intake. (study)
At this point I ran into an interesting mystery. Here it is: why did Coca Cola come out with a second zero calorie drink?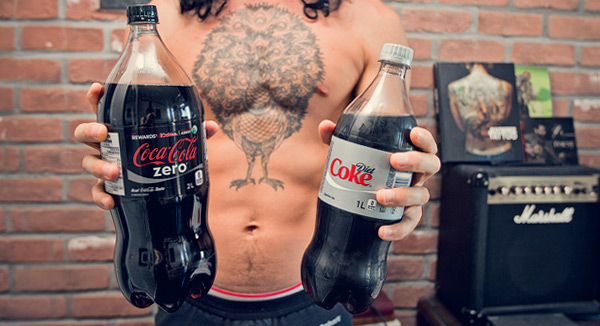 (Anti-hint: the fluid itself is nearly identical—they both have similar tastes and ingredients.)
Answer: Realizing that a large part of their market wasn't interested in drinking sugar calories (good call consumers) Coca Cola came out with a diet drink that had zero calories: Diet Coke. Obviously only girls and girly-men drink "diet" drinks, so Coca Cola had a dilemma on its hands. The women had switched over, but the men refused.
… enter Coca Cola's zero calorie drink for men: Coke Zero. It comes in black with nice bold masculine lettering. I'm not going to lie—it's a pretty badass looking drink. Definitely manly.
Moderation, as always, is still in order. But even then holy crap do these things ever seem safe! The FDA says that you could drink 18 cans of Coke Zero a day and still be under the daily allowance of aspartame?! If sucralose is the sweetener you'd get six cans of diet soda—still a ridiculously high amount. Do we recommend this? No. Obviously water is better. Besides, there's still no advantage to consuming ridiculous amounts of artificial sweeteners.
But, chocolate flavoured whey drinkers, it looks like you can happily continue to chug-a-lug your favourite chocolate flavoured muscle milkshakes.
And the naturally non-caloric sweetener stevia?
This is a different beast, as it's only recently entered the sweetener arena. It's a naturally sweet herb, like, say, mint, and it has a very sweet taste without containing any calories. Cool. It's the natural approach to non-caloric sweeteners, and it's what you'd find in an "all-natural" chocolate whey protein powder.
As far as your health is concerned, they've been casually using it in Japan and Latin America to sweeten things for 30 years and so far no drama has come out about it, but that's a long ways away from the decades of rigorous testing that's been done into aspartame. For this reason it's hard to get your hands on in North America and Europe.
You'll likely find it in health food stores sold as a dietary additive or natural health product. This is because the research into it hasn't yet proven it to be totally safe yet, so they don't want it being included as an ingredient in food. (Whereas sucralose and aspartame are deemed totally cool by almost all countries.)
So stevia is possibly a healthier alternative, if you believe that natural things are healthier than manmade things—a highly debated topic that we won't get into here.
Conclusion
Even processed sugar-filled things aren't "bad" they just don't have very many nutrients in them. Your body can still digest them and use them as an energy source. They should only make up a small portion of your diet though (say 10% of your calories), leaving you plenty of room to eat nutrient-rich things that will allow you to look and feel incredible. Keep in mind that it's the micronutrients found in whole foods that help your body process and eliminate toxins.
Table sugar, agave nectar, fruit juice, pasteurized honey, jam, high fructose corn syrup—it's all the same once it's processed/pasteurized. They're nothing to be scared of, but you should certainly keep your intake of them within that 10%.
For the most part stick to nutritious sources of sugar. Things like fresh/frozen fruit, veggies, milk and honey are all fantastic. For us lean ectomorphs looking to build muscle as much as 50% of our diet can be carbs, so we've got plenty of room for nutritious sugar, but make sure to get some vegetables and starchy vegetables in there too.
If you eat only naturally sweet things, like fruit, you'll eventually find that they start to taste sweeter. Eventually processed sugars will taste too sweet and you'll find you crave a pineapple instead. If you struggle with sugar cravings you may want to try satisfying those cravings with fruits and berries for a while—you may stop being a slave to the crave once and for all!
Non-caloric sweeteners are probably okay in moderation. Whether they're artificial (sucralose and aspartame) or natural (stevia) probably doesn't matter. Aspartame has more testing to lead us to believe that it's perfectly safe, sucralose next, and stevia has been used in moderation in other cultures without a problem.
Don't drink sugar, unless we're talking milk or homemade fruit smoothies. This is mainly advice for people looking to lean out, but it's good advice for us skinny dudes looking to build lean muscle too. Juice and soda are bad news, so opt for a diet drink if you have a hankering for some sugar-soda at the movie theatre. If a diet drink sound like a sissy drink to you, that's cool man, you can get a zero drink instead. (Hehe.) Flavoured BCAAs (like Xtend) are another option here if your diet is lacking in protein. It's sort of like protein juice. Alternatively, you can mix the BCAAs with club soda if you want protein soda.
Feel free to totally indulge on occasion! Just make sure it's occasional. Nothing is worse than indulging, feeling bad about it, and then letting that guilt derail you from the amazing progress you're making. A slip-up here and there won't derail anything, and an occasional indulgence is perfectly fine—it won't affect your results at all, so enjoy it! What's the point of occasionally indulging if you feel crappy about it?
Opinions? Challenges? Questions? Post 'em below!