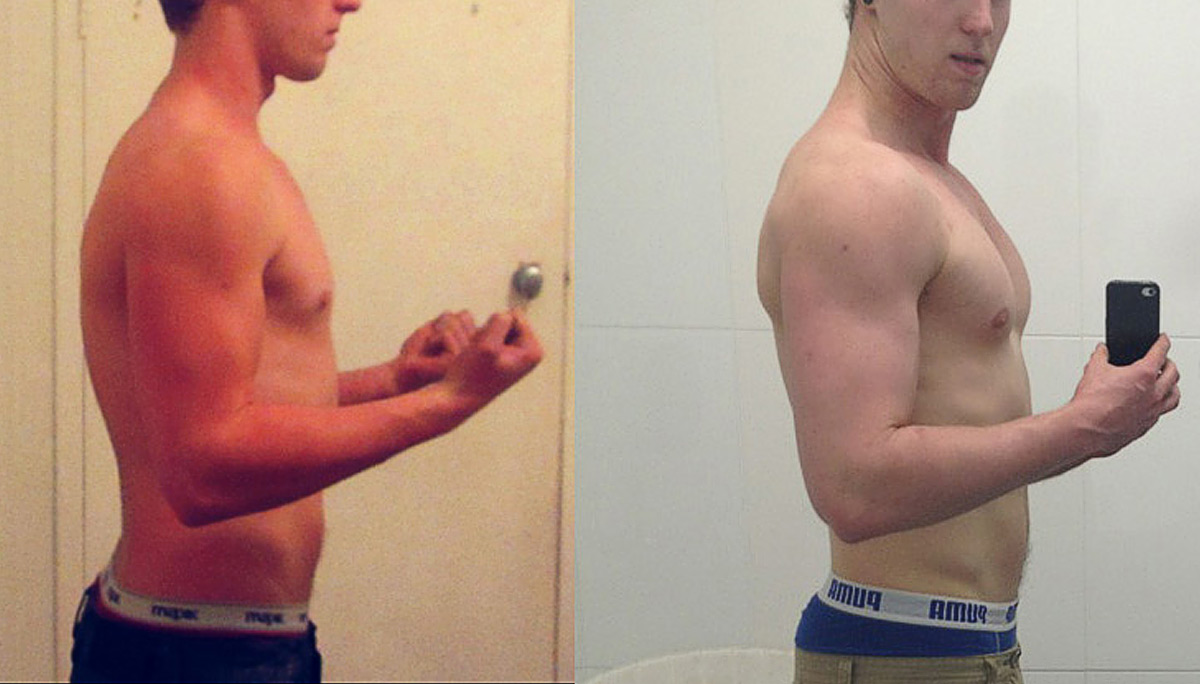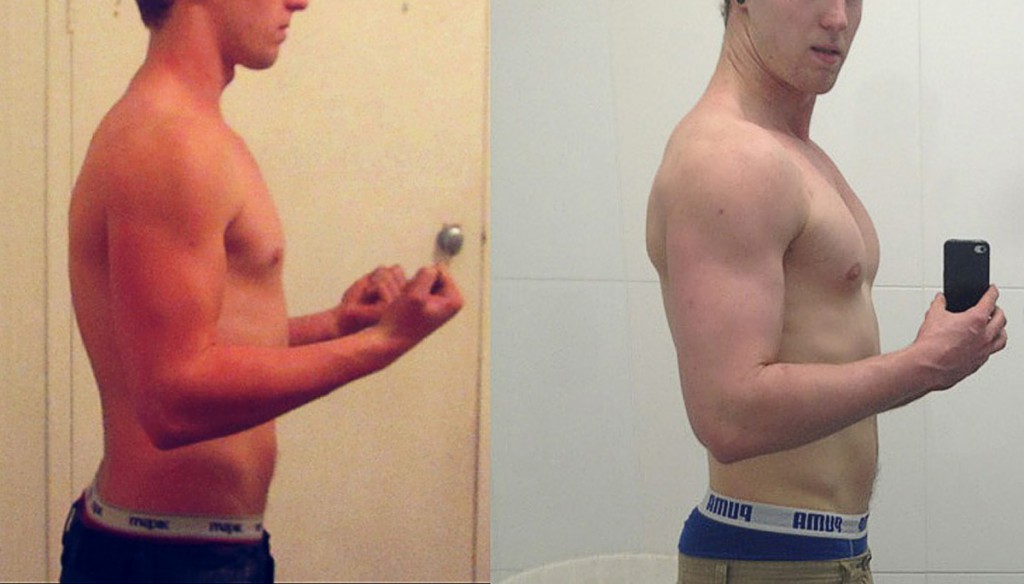 The Skinny on Bulking With Milk (LOMAD, GOMAD)
One summer I decided I was going to bulk up. This was back when I was 130 pounds and sick and tired of being 130 pounds. I was working at an ad agency as a junior designer on the illustration team. I was new there, and also newly determined to gain 20 pounds. Drinking a bag of milk (1.3 litres) each day was part of my plan to do that.
Err, okay, so that's not entirely accurate. I thought I was drinking the entire bag, but I wasn't. A couple months into the summer one of my particularly caffeinated coworkers started complaining to everyone that by the end of the day, each and every day, I would always finish the milk, leaving none for her after-work coffee. She was appalled that I was so consistently inconsiderate. I don't blame her. Drinking 1.3 litres each day of communal office milk would certainly be an office foul. Shame on Shane.
When this was brought to my attention I felt awful. This was a really awkward situation. First, I had to tell her that I knew what she was saying behind my back, then that I understood her concerns… and then that I wasn't drinking the office's milk, I was bringing my own bag of milk in with me each morning. She'd been using my milk for her coffee throughout the day each day. At that point someone pointed out that there were communal milk and cream cartons in the door of the fridge. She wasn't impressed: "How on earth would I know that? Who brings in milk to work like that?! You even have your own milk pitcher here!"
Who brings milk to work like that? Desperate skinny boys who are trying to build muscle, that's who. Office politics aside though, milk's still a controversial drink. I've learned a lot since then about bulking up on milk.
So what's the skinny on milk?
Introducing "Muscel" Marcel


Marcel was one of our earliest members of the Bony to Beastly Program. For over a year now he's been one of the friendliest, most positive and most helpful guys in the community. He's an Australian kid with an athletic build who assured us that he was an ectomorph. We didn't believe him—he looked pretty buff. So he dug up some of his before photos.
Ectomorph indeed.
Marcel had already gained 40-50 pounds from training heavy and growing up (from 18 to 20) and was looking for a program that would help him get past the plateau he'd hit at just under 180lbs.
He was telling us that at this point all he was managing to gain was fat. He had been trying GOMAD (gallon of milk per day) and then adding in weight gainer shakes on top of it to pump his calories up even higher. His strength wasn't moving up anymore, he was feeling terrible, and he was getting fatter.
I'd been there too. My "fat Shane" days were back when I was consuming ludicrous amounts of calories – many coming from weight gainer shakes. I mean, add in a ton of processed sugar and fat into your diet to drive yourself into a calorie surplus and you've got a recipe for two things: muscle and fat. During my "fat" days though I wasn't even getting stronger or more muscular! Neither was Marcel.
That's because there's more to the puzzle than just calories, of course. A calorie surplus will make you gain weight. A calorie deficit will make you lose weight. However, what kind of weight you gain or lose depends both on the quantity and quality of your training and nutrition.
Where does milk fit into this? Is milk a good source of nutritious calories?
That's a tough question. There's a lot of anti-milk media out there. Vegans have always been (understandably) at odds with milk, but ever since Paleo came along, all of a sudden milk is more controversial than Coke. (The drink, not the drug.)
Interestingly enough though, Paleo isn't actually totally at odds with dairy—at least not for us ectomorphs (and Paleo isn't really designed for us in the first place). Anyway, to quote one of the biggest names in Paleo, Robb Wolf: "Dairy is great if you place a premium on muscle/weight gain. My go‐to approach for a mass gain protocol is simply Paleo plus dairy. There are all kinds of people recommending the same approach; I think EliteFTS is calling it the Mountain Dog Diet. Former NFL lineman John Welbourn has seen remarkable results with his football program combined with Paleo + Dairy."
That's not surprising to hear at all. Milk has a long history of being used to bulk people up, and over the years it's built up a pretty impressive resume.  Check out 50's strongman Paul Anderson, back when being a strong man was virtually unheard of: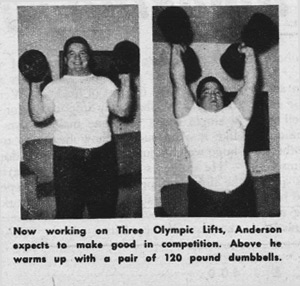 Paul Anderson is one incredibly inspiring and incredibly scary example of milk's amazing ability to make monsters out of men. On one hand, he became the strongest man in the world through smart training and consuming humungous quantities of milk. On the other hand he also got really really really fat and died in his 60's (which actually isn't so bad for a guy weighing nearly 400 pounds).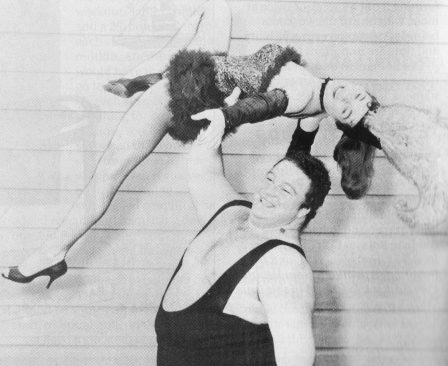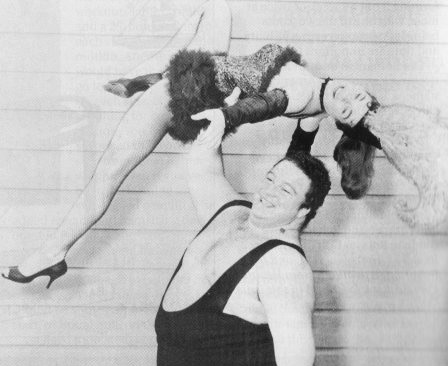 Milk: Muscle Saint or Monster?
Milk is pretty controversial, so the first things we need to consider when looking into a study or article concerning milk are the various biases. The dairy industry is a huge powerhouse (especially in the US) with a lot of money and political power behind it. This means there may be a strong bias in favour of milk. Vegans are against milk because it comes from domesticated animals, which gives the potential for a negative bias. In addition to this, some people have milk allergies and intolerances, magazines have a vested interested in publishing only controversial findings, some people come from cultures where milk is either a staple food or is totally socially unacceptable, some guys spent their entire childhoods consuming loads of milk, etc.
When in doubt, go to the library.
An overview of the research:
We've been consuming animal milk for over 10,000 years. We eventually more or less settled on cows' milk because it has a very mild and rather pleasant taste. (Carnivores have especially weird tasting milk, and thus we've never much been a fan of, say, dog milk.)
Milk contains zinc, selenium and magnesium – three vitamins that bodybuilders and strength athletes often supplement with because of their effect on anabolic hormone production (like testosterone). It's often fortified with vitamin D as well, which most people are deficient in. (It also contains vitamin A, vitamin b12, vitamin b6, niacin, thiamine, riboflavin, folate, potassium, etc.). This makes it especially nutritious for guys trying to build muscle.
The protein in milk has a favourable and balanced breakdown of amino acids (BCAAs), making it great for inducing muscle growth. We can process it to create whey protein powder—by far the most famous muscle-building supplement in the world. To quote Alan Aragon, arguably the most educated and evidence based nutrition researcher out there: "Cow's milk has among the most biologically available protein fractions in the known food supply. It's a particularly potent dietary source of nutrients for the growth and maintenance of lean tissue in humans. Isolated whey and milk protein are among the highest-rating proteins across the various protein quality indexes." (source)
Most experts agree that milk is great for bone health and bone density, due to its calcium content. Some vegan experts disagree, and some even disagree that calcium is good for you (which would also mean avoiding spinach, soy and almonds). Robert Heany, one of the more respected researchers of bone health, put together a meta-analysis of all the studies looking into bone health and concluded that milk and calcium were fantastic.
In the 1900s we became more aware of bone health and started to understand exactly how rich in nutrients milk was. Understandably, it became immensely popular, and bigger industries started to get involved. At this point we started sterilizing and pasteurizing our milk. The sterilization process removes some of the nutrients, but also makes it safer to consume. Luckily, the processing that milk undergoes is usually fairly mild. Most nutritious researchers still consider it a minimally processed whole food.
Raw milk isn't pasteurized, and thus supposedly retains even more nutrients. It isn't guaranteed to be free of bacteria though, so in some countries (and many US states) the legality of it varies. Moreover, studies are finding that the pasteurization of milk doesn't seem to actually reduce the nutrient content of it anyway (study). If you have a trusted source, raw milk can be a good option. For most people pasteurized milk is a better bet.
We can ferment milk to create cheese, yogurt and kefir. All three can contain impressive amounts of probiotics. Probiotics (good bacteria) are great for our immune system and digestive health—two things we want in peak condition when trying to eat enough to gain weight.
The protein found in the milk that we drink is mainly casein, which digests very slowly and steadily. (In supplement form casein isn't as popular as whey protein, but it's a good protein powder supplement as well.)
Casein may also be (very mildly) addictive. Our bodies break it down into casomorphins, which is the nerdy younger sister of endorphins. The casomorphins in milk have about 1/10th the painkilling effect of morphine.
Milk contains lactose, a slowly digested sugar that some people have trouble digesting (making them bloated and nauseous). To digest lactose we use the digestive enzyme lactase, which some people have more of than others. Generally, if you consume more milk, your body will start producing more lactase so that you can better digest it. This means that even people who are lactose intolerant now can often become more tolerant in the future. However, some people remain lactose intolerant despite regular consumption of milk. It's uncommon, but it happens. Because of this, we have lactose-free milk. (Lactose free milk isn't actually free of lactose, it just has the digestive enzyme lactase already in it.)
Since whey protein is just protein—no sugar and thus no lactose—most people who are lactose intolerant can still consume whey protein isolates.
Some studies have indicated that some cultures digest milk better than others. People with Northern European blood handle it well, whereas many people of Asian and African descent struggle with it (study). At first researchers thought this was due to genetics, but now they think it's due to culture (study). Since some cultures don't raise their kids on milk, these kids grow up never needing to produce lactase. A slow introduction of milk will still rev up their lactase production, allowing them to drink regular milk.
Switzerland, Australia and Sweden are in the top 10 countries for largest consumption of milk… and also in the top 10 countries for longest life expectancy.
Some people are actually allergic to milk, which is a whole different ballgame from intolerance. These people, and they probably know who they are, shouldn't be consuming milk. That's fairly rare though.
The "wholesomeness" of milk varies from country to country. Some milk, depending on where you live and what brand of milk you buy, may come from cows who were given hormones and/or antibiotics. The United States is pretty loosey goosey with their regulations, whereas many other countries, like Canada, Australia, Europe, Japan etc., restrict most of that stuff. Consuming antibiotics and hormones is probably not good, but it's uncertain whether consuming the small (nearly undetectable) quantities found in milk would produce any negative effects. Also, pasteurizing the milk may completely neutralize the bad stuff. Some countries err on the side of caution, others err on the side of freedom.
Organic milk is very similar to regular milk, but in the States a key difference is that the cows aren't given hormones or antibiotics. Most tests can't detect a difference, but this may be a safer bet for Americans, as most (if not all) of the studies linking milk to bad things, like cancer, are using processed milk from big industries that are giving their cows antibiotics and hormones. The good news for people living in the States though is that expensive hormone-free milk there is still cheaper than regular milk is in other countries, which is hormone-free by default and thus always expensive. All milk here in Canada, for example, is both expensive and hormone/antibiotic free.
Milk is incredibly balanced. 2% milk is 27% protein, 38% carbs, 35% fat. That's a balanced meal on it's own. (Looking for a meal while on the go? Pop into a corner store and grab a litre of milk.)
Whole milk is the most anabolic type of milk. For some reason it seems to produce the best muscle growth (study). At first this was thought to be because it was higher in calories, but it turns out that even if you're consuming the same amount of calories from skim milk as you are from whole milk, the whole milk still produces more muscle growth— even though the same caloric load of skim milk would have almost double the protein! This may because the processing of whole milk is less extreme, or that since many of the vitamins and minerals in milk are fat soluble, meaning that whole milk contains more muscle-building micronutrients. However, since whole milk is high in fat, and dietary fat is easily stored as body fat when in a caloric surplus, this would also be the type of milk that would mostly likely lead to fat gain. For this reason I usually choose skim milk.
To sum up all the research, a recent study found that those who drink milk tend to have more muscle, less fat, greater bone density, and less diseases than those who abstain (study).
What happened to Marcel and Me?
I had never been able to gain 20 pounds before, and oh man had I ever tried. The milk was just one component, but a really damn useful one. That bag of milk that I rather affordably enjoyed consuming each day added 700 calories, 45g of protein, 63g of carbs and 26g of fat into my diet (minus whatever that lady was drinking in her coffees). Not bad.
That brought me up to a not-quite-so-skeletal 150 pounds – into the realm of normalcy, finally – and put a stop to the skinny jokes once and for all. More importantly, it gave me the confidence I needed to go on and gain another 40 pounds. Now, at 190 pounds, milk is still a staple part of my diet, especially when busy or travelling, since it's so accessible (and so delicious).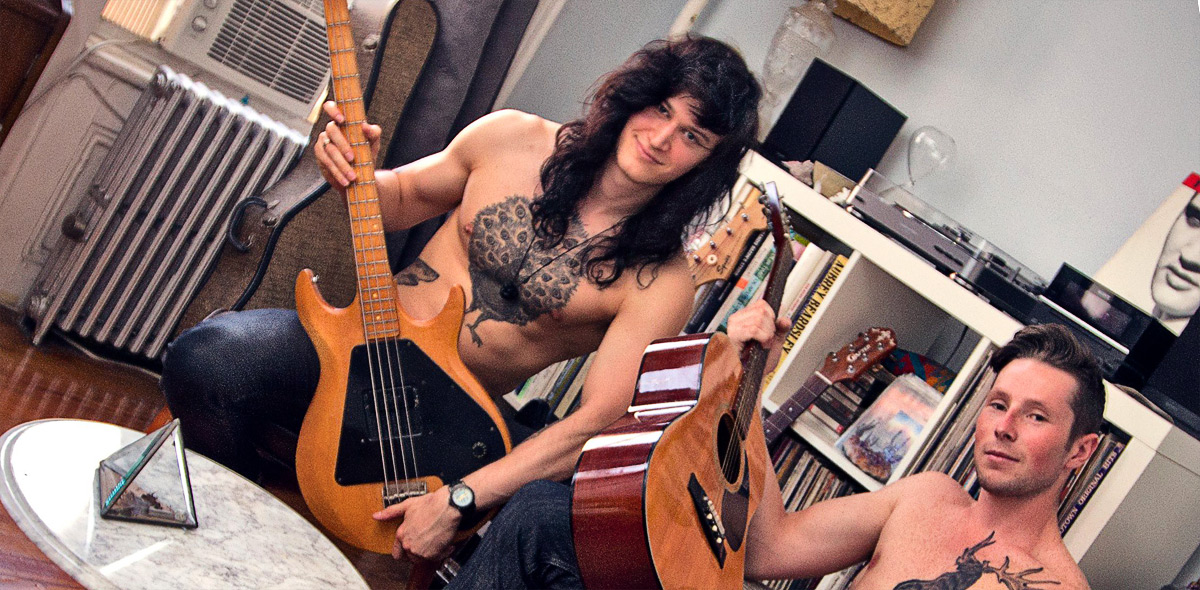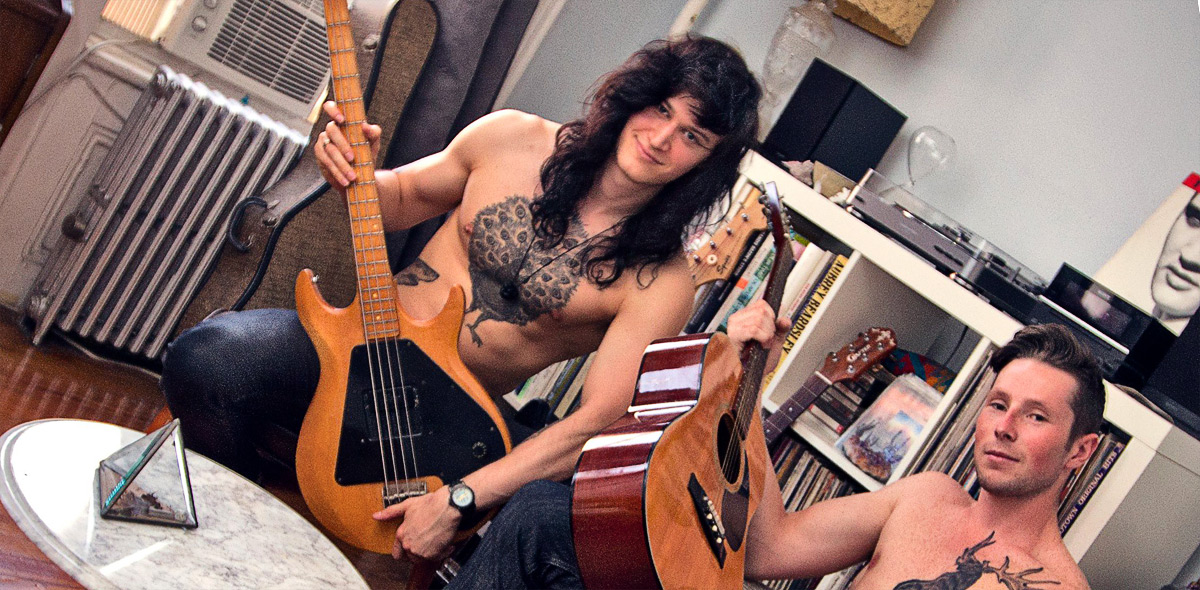 And Marcel? He stopped with the gainers but kept on with the dairy. When Marcel described his revamped bulking diet, it sounded something like this: "So I had breakfast along with a couple glasses of milk, and then a snack with another glass of milk, and then some milk, and then lunch with milk, and then I had some fish oil capsules washed down with some milk, and then dinner, and another glass of milk before bed."
Marcel has just just crushed the 208 pound mark—and at a similar body fat percentage to when he started! That puts his total weight gain, 78 pounds, at more than mine (60 pounds). Prrrretty sweet for a 20 year old ectomorph who's only been training for a couple years now. Best of all, after his massive success, Marcel is now in the middle of a 16 week personal training course so that he can help other people accomplish their goals too.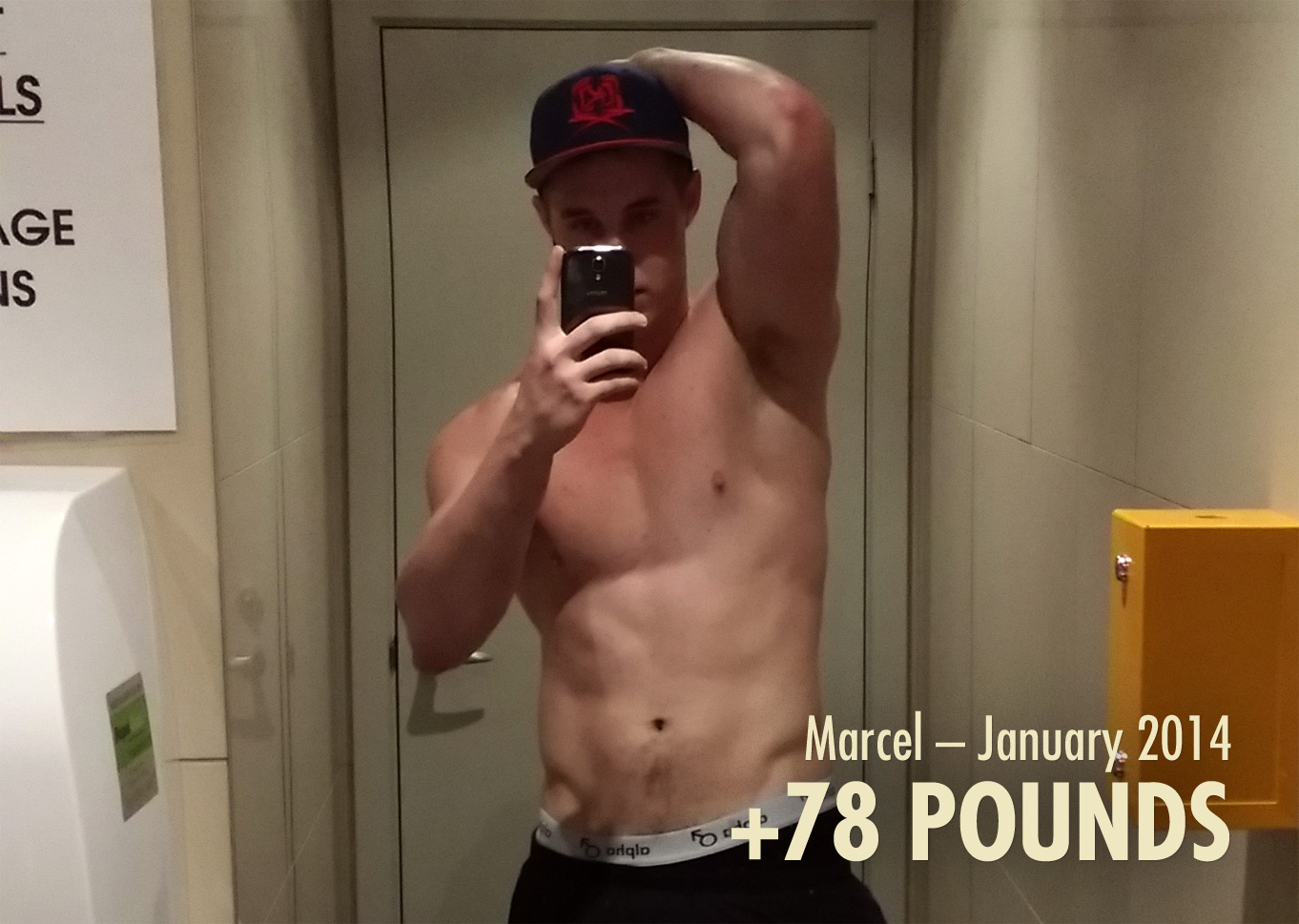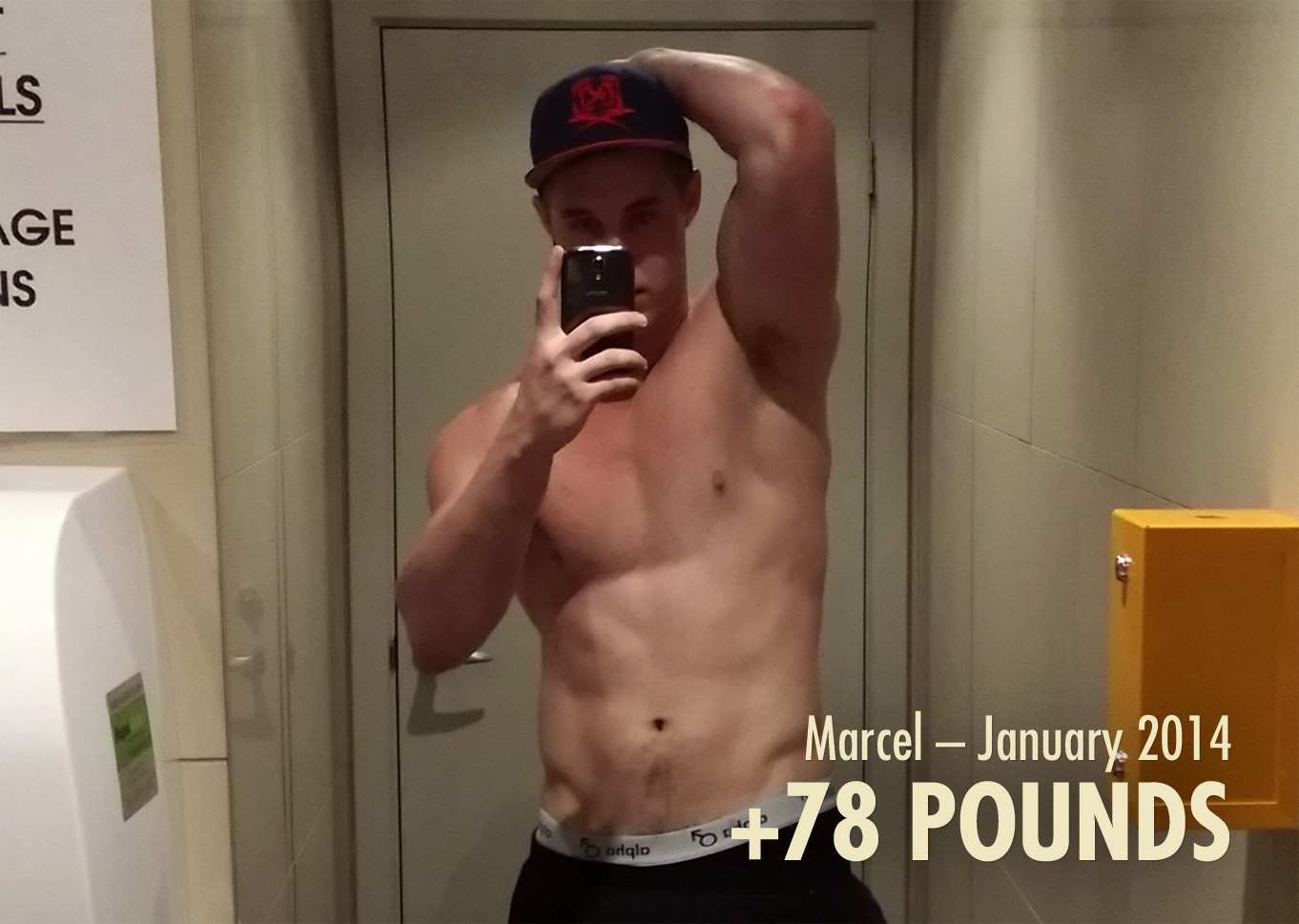 The How-To Part
We've essentially got three options here, depending on how you feel about and respond to milk:
If you're looking to add milk into your diet, start small—a cup of milk per day. Then work your way up gradually. All of a sudden loading up on tons of dairy might overpower your body's ability to digest it. (If you feel bloated or nauseous then your body isn't producing enough digestive enzymes yet.)
If you already drink milk, you might want to try experimenting with drinking even more to see if you can build muscle even more quickly.
If you're allergic, intolerant or morally opposed, no worries. You can still build equally impressive amounts of muscle without it. Milk is just an option, not any kind of requirement.
So should you drink milk? That's totally up to you. If you do decide to drink milk though you've got one incredibly powerful muscle-building food on your team (study, study, study, study).