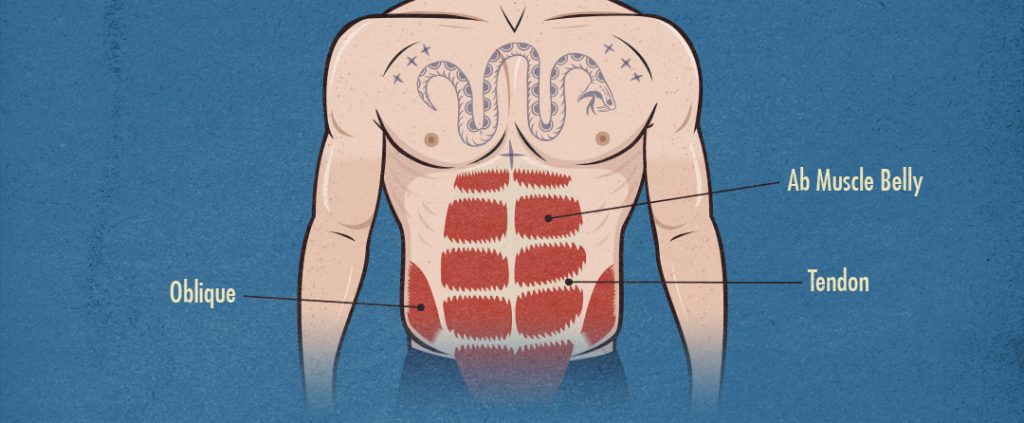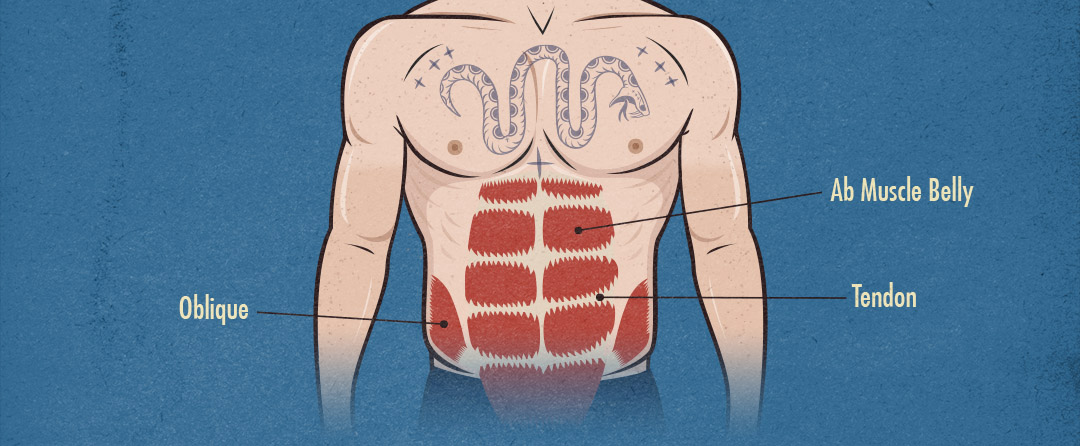 As a skinny guy my abs are my pride and glory. Will bulking make me fat?
If you're a skinny guy who prides himself on having great ab definition, the idea of bulking up can be intimidating. The same is true for skinny-fat guys who have fought hard to lose fat and are now faced with the prospect of gaining it back.
Frankly, most people who bulk up do wind up gaining some fat. That's not because they're doing anything wrong, either. When gaining weight, you need to eat in a calorie surplus. And when you eat in a calorie surplus, there's always the risk of some of those extra calories being stored as fat.
The good news is that as a naturally skinny guy—even if you're naturally skinny-fat—you'll probably have a small number of fat cells than the average overweight person. Because of this, ectomorphs tend to be a bit more resistant to gaining fat than the other male body types (study). If you bulk cleverly, you should be able to build muscle quite leanly.
There are also a few things you can do to reduce your risk of gaining fat while bulking:
There's more good news, too. Lifting weights will improve the insulin sensitivity in your muscle cells, making it more likely that the food you eat will go to muscle instead of fat (study). Plus, having more muscle mass on your body will further improve your insulin sensitivity, making it easier to be lean and muscular in the longer term (study, study).
There are tons of things that affect how lean your gains are—we've written an entire book about it. However, if you keep these principles in mind, you should do pretty well.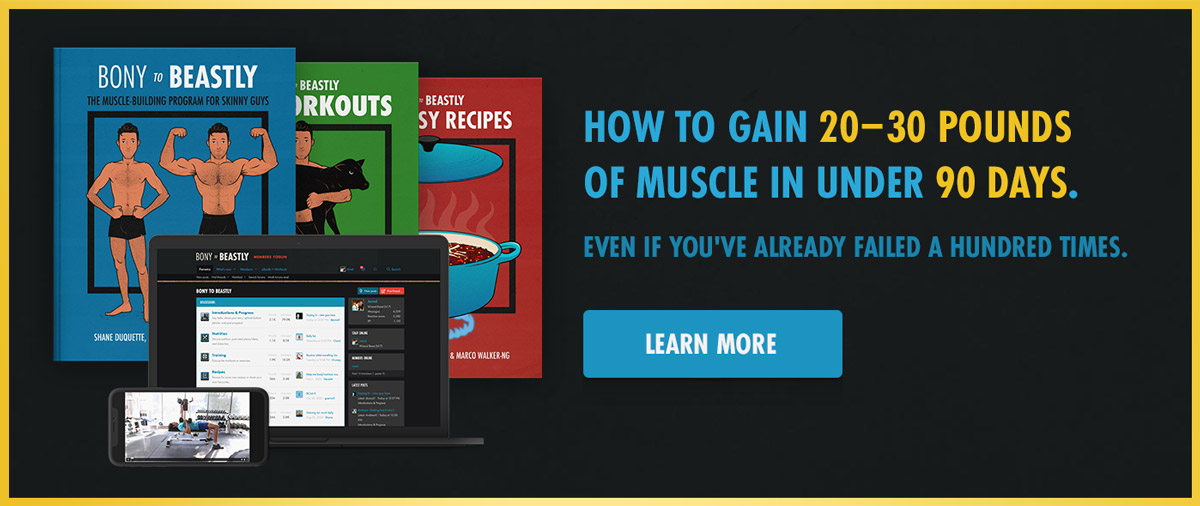 FREE Bulking Mini-Course
Sign up for our 5-part bulking mini-course that covers everything you need to know about:
Hardgainer genetics and how to make the most of them.
How to take a minimalist approach to bulking while still getting great results.
What you need to know about aesthetics, health and strength while bulking up.