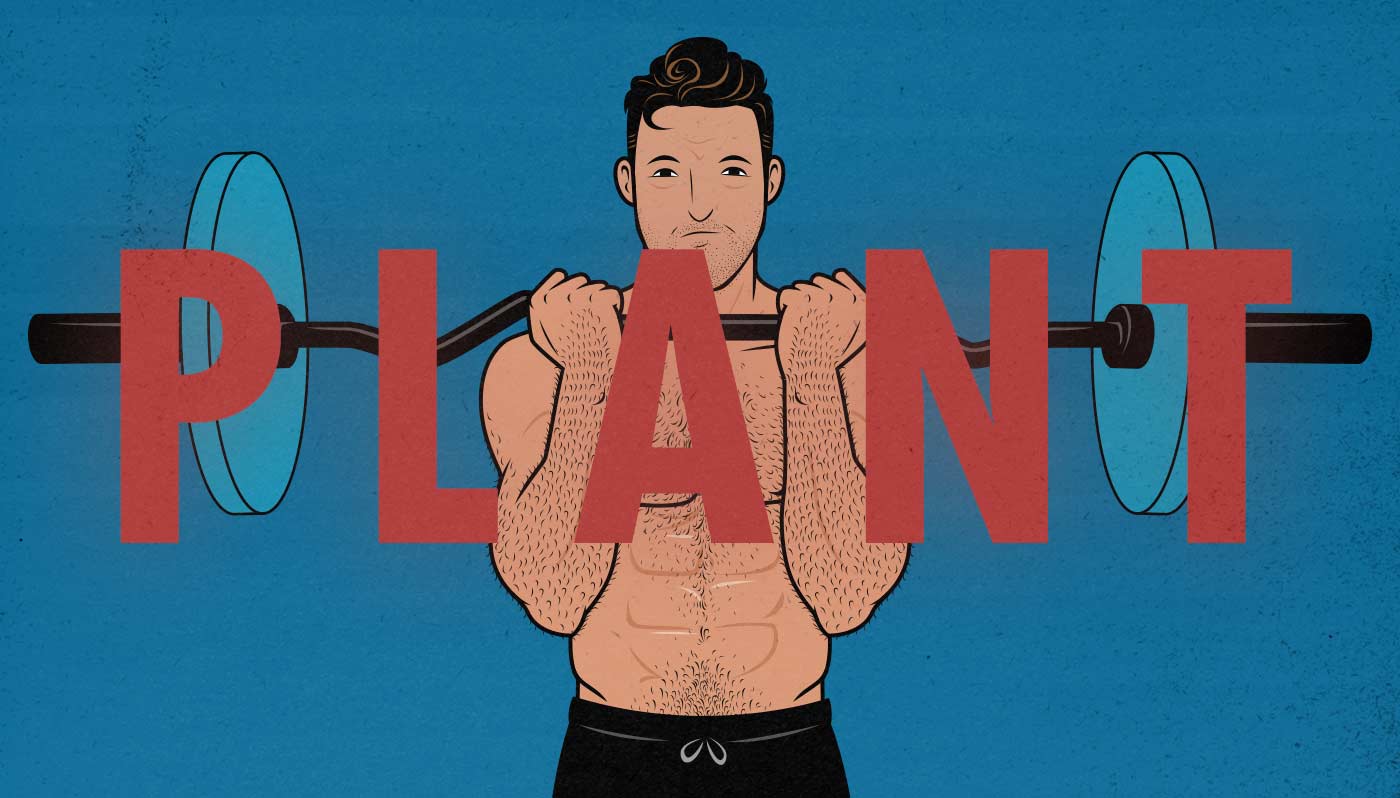 Bulking on a plant-based diet can work very well, with vegans building just as much muscle as anyone else. In fact, vegans already tend to be one step ahead of the general population when it comes to their health, especially if they eat a proper plant-based diet, and especially if they exercise (study). Vegan diets can lend themselves quite well to building muscle, too, given that the best bodybuilding diets are made up mostly of plants: fruits, veggies, grains, and legumes (study).
So bulking on a plant-based diet can absolutely be done, it doesn't need to be difficult, and you won't necessarily be at any disadvantage whatsoever. However, it still really helps to know what you're doing.
In this article, we'll cover:
The general principles of building muscle as a vegan.
Considerations for pescatarians, vegetarians, and vegans.
What does a fully plant-based bodybuilding diet look like?
What muscle-building supplements should vegans take?
How to gain weight more easily on a plant-based diet.
Dive in