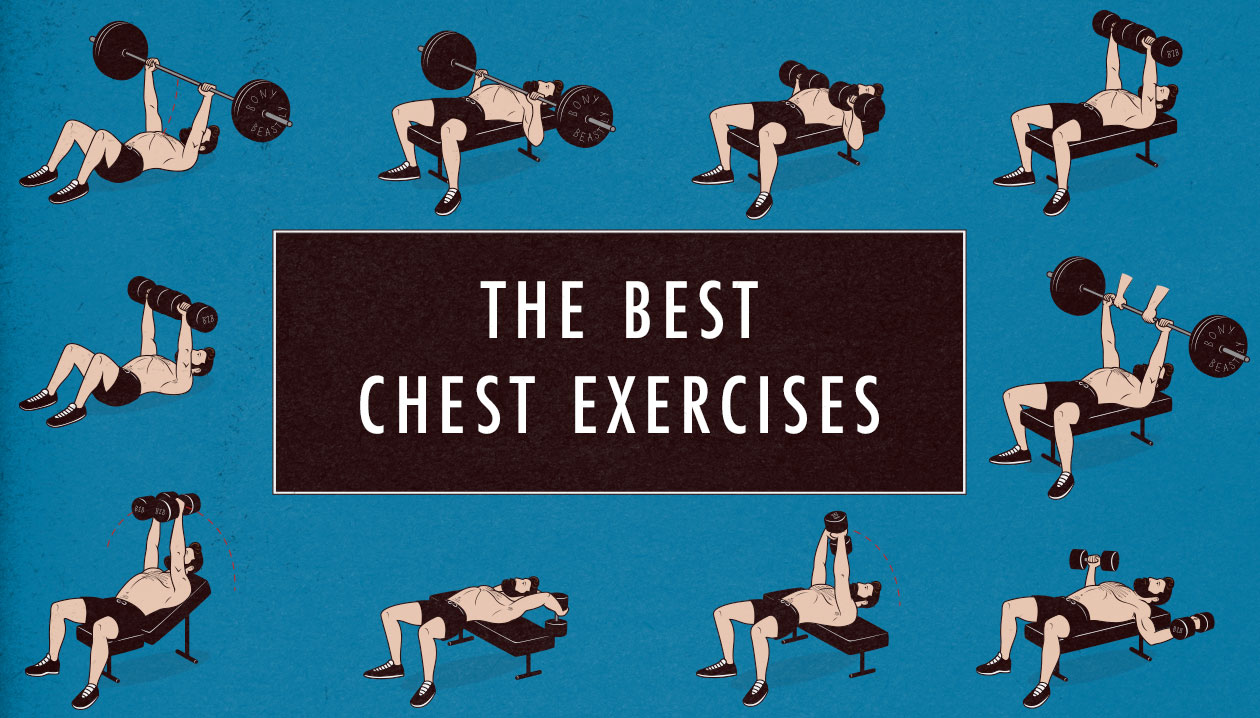 A few compound lifts have earned a reputation for being the best chest exercises: the barbell bench press, dumbbell bench press, weighted dip, and push-up. And it's true, all of these are great lifts. But there's a bit more to it than that. These are big compound lifts, working several different muscles at once. Depending on how you do them, you can be limited by your chest, shoulders, or triceps, changing which muscles get most of the growth stimulus. And if you're trying to build a bigger chest, you need to make sure that your chest's strength is what limits you.
A few isolation lifts are commonly used to bulk up the chest, too: the dumbbell fly, the cable crossover, the chest fly machine, and the pec deck machine. Again, all of these are great exercises. All of them will help you bulk up your chest. But you can speed up your muscle growth by quite a bit if you focus on working your chest under a deeper stretch, and some of these lifts are better at that than others.
Finally, we have the upper chest, which is often treated as a whole separate beast. What are the best lifts for building a bigger upper chest, and what kind of priority should you give them in your workout routine? For example, should the incline bench press be your main chest lift? Or should you favour the flat bench press?
So, what are the best exercises for building a bigger chest? What are the best lifts for building a bigger upper chest? And how should we organize them into a workout routine? Let's dive in.
Read More