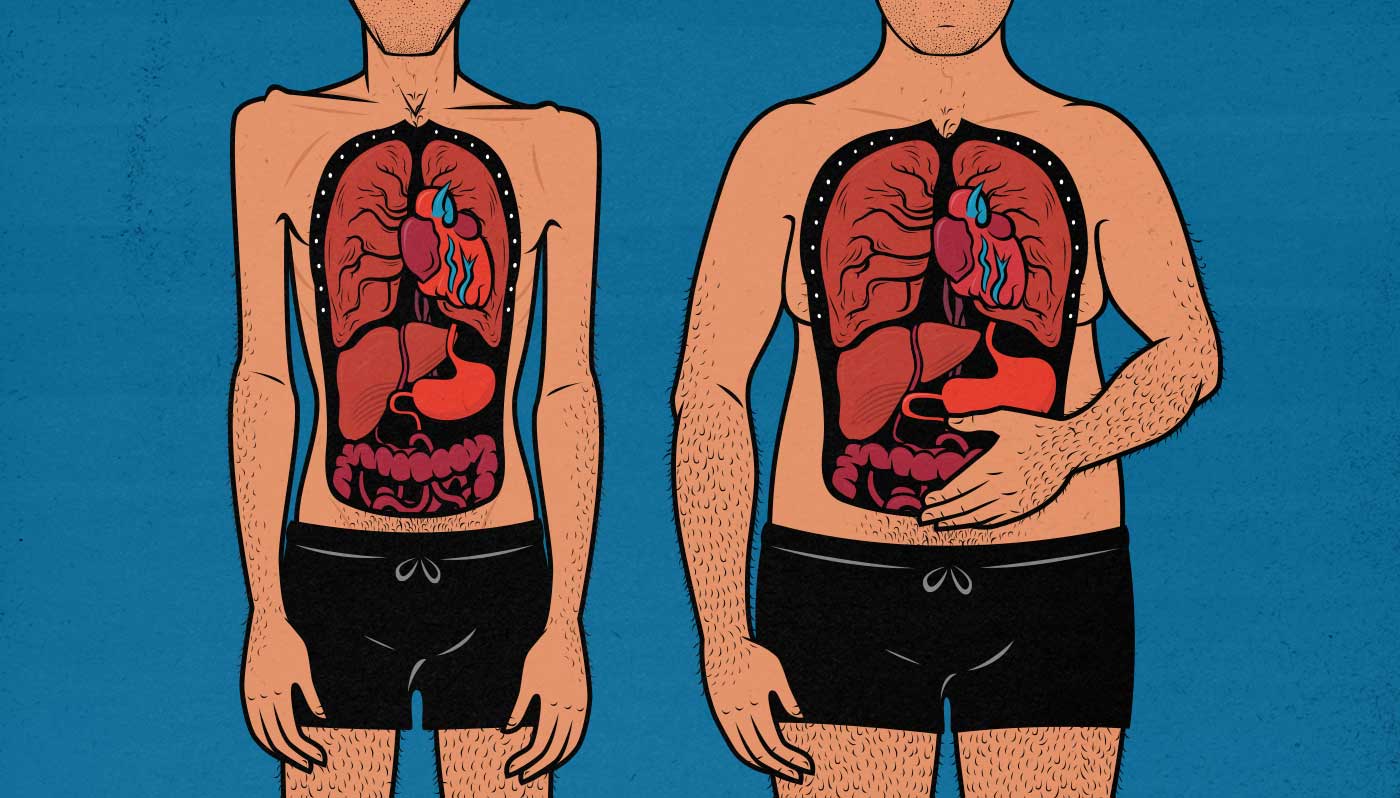 Struggling to bulk up as a naturally skinny "hardgainer" can be confusing. We're in the midst of an obesity epidemic, surrounded by people who gain weight by accident, and yet no matter what we do, we can't budge the scale. Why is it so hard for us to bulk up?
We're hardgainers ourselves, and when we first started trying to bulk up, we found it incredibly frustrating. We each gave up several times before finally succeeding. Marco gained 63 pounds while getting his health sciences degree and training certifications, and then went on to help college, professional, and Olympic athletes bulk up. When I started blogging about my weight-gain attempts on my design blog, I was referred to Marco. With his help, I was able to gain 55 pounds in around two years, with our readers getting similar results. We then created a program and have since helped nearly 10,000 other skinny people bulk up.
This is all to say that it's hard to bulk up as a hardgainer, but it's not impossible. In fact, we have a number of genetic advantages that can allow us to gain muscle more quickly and leanly than the average person. We just need to combine hypertrophy training with a proper bulking diet and a good lifestyle. If we can do that, we can build muscle, and we can build it fast.
In this article we'll cover:
Do we really have faster metabolisms?
Do hardgainers have smaller stomachs?
Why do we resist weight gain?
What's the best bulking diet?
What's the best type of training for hardgainers?
Why stress management and sleep are so important.
How fast can hardgainers build muscle?
Read More