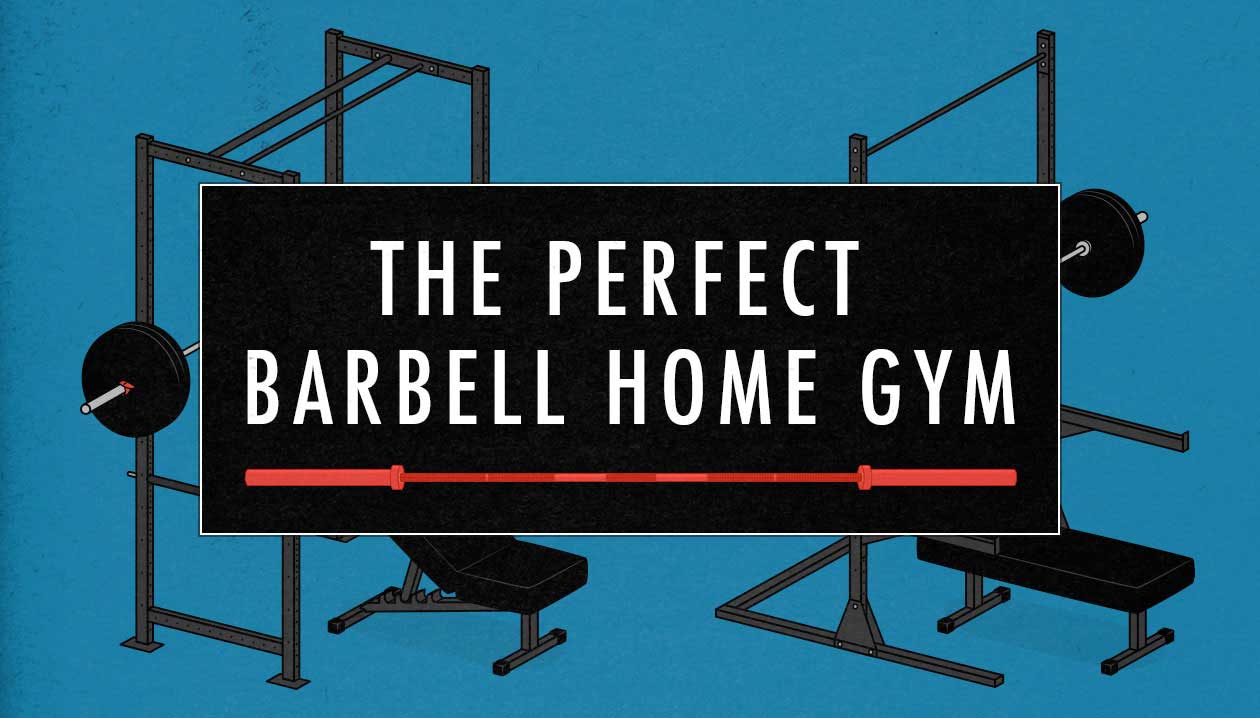 Let's say your goal is to build muscle, and you want to do it at home. If you don't have a spare room or garage available, you can build a dumbbell home gym, and that's great. But if you have room for it, a barbell home gym is the ideal way to train. You can do all of the best compound lifts, all of the best accessory lifts, and you can gradually add a little bit of weight to those lifts every workout. Not only that, but barbell training is by far the most efficient way to train. You'll stimulate a ton of overall muscle mass with every repetition.
The problem is, building a barbell home gym can get confusing. I help people build muscle for a living and I still found it confusing. There are so many different brands, setups, and pieces of equipment. Even when picking a barbell, there are many different types, ranging from power to bars to weightlifting bars. And each type of barbell can have various coatings, ranging from zinc to cerakote.
So what we've done in this article is outline a basic setup that's ideal for building muscle. Then we've recommended the best brands and pieces of equipment, going from the most affordable options to the best quality options. I'll also show you my own barbell home gym and give you links to each piece of equipment I bought.
Read More