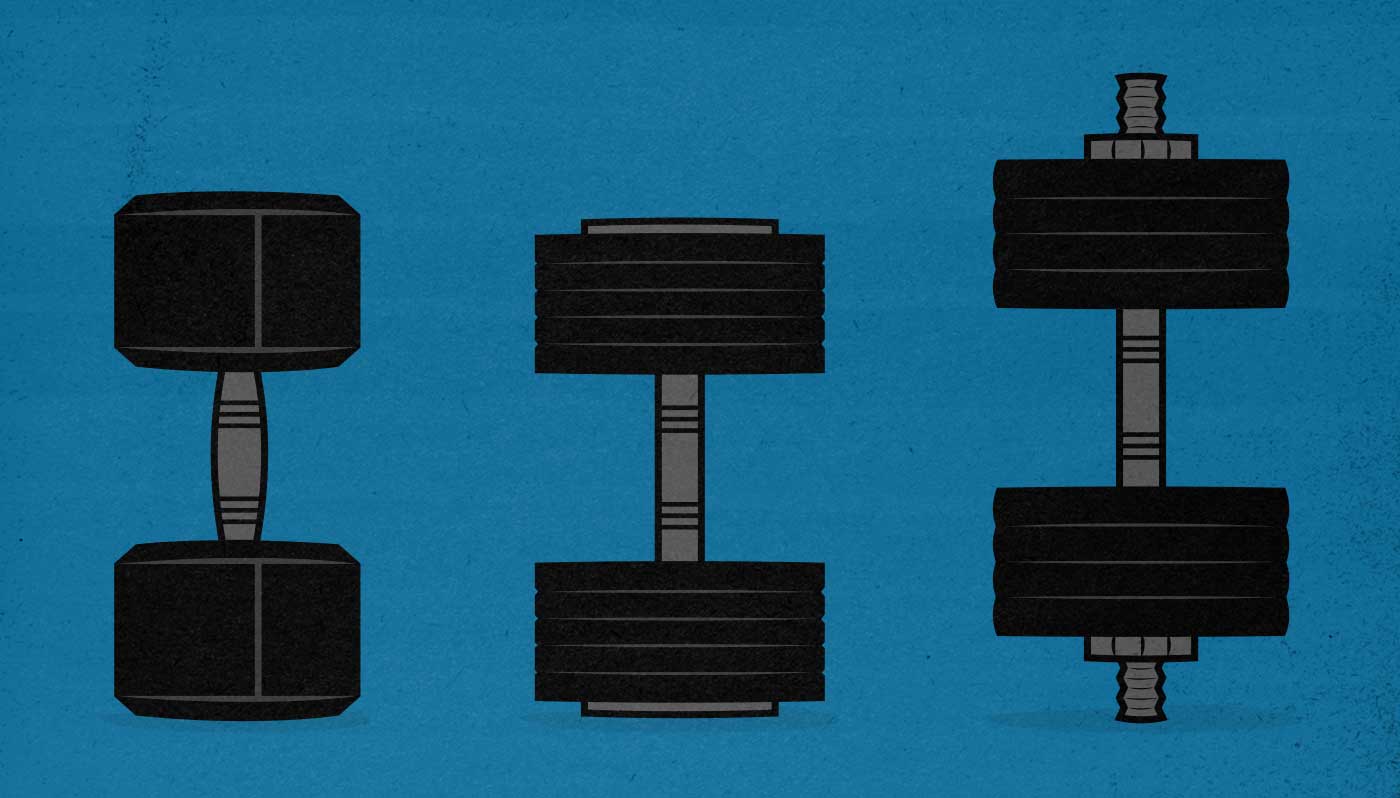 This article covers how to build a dumbbell home gym, which is ideal for people living in smaller apartments or on a tight budget. With two adjustable dumbbells, you can build just as much muscle as you can with a full barbell home gym. Your workouts may not be quite as efficient, but there are actually some interesting advantages to dumbbell training, too—especially for your arms, chest, and shoulders.
There are several different types of adjustable dumbbells, and some are much better than others. When I built my first dumbbell home gym, I made the mistake of buying the wrong type. They were rickety, it was difficult to adjust the weight, and I couldn't rest them on my legs, making it hard to do the dumbbell bench press. They were such a pain to use that I wound up disliking dumbbell training. But we've learned a lot since then. Buying better dumbbells makes all the difference.
Finally, there are some great accessories you can add to your dumbbell home gym, including a workout bench, a chin-up bar, a couple of kettlebells, and maybe even some parallettes or gymnastic rings. These are totally optional, but we'll go over the advantages they offer.
Read More