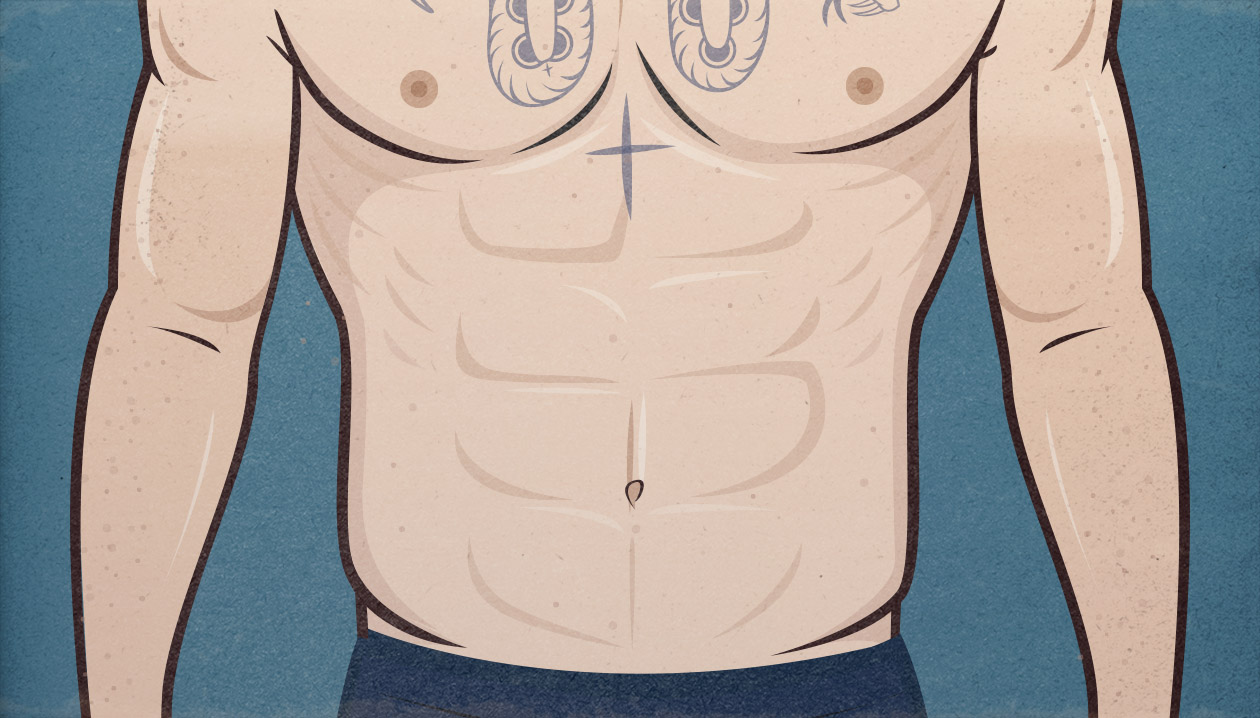 Why do some skinny guys with a low body-fat percentage not have visible abs? After all, for the average guy, getting abs simply requires getting lean. But what if you're already lean and you still don't have abs?
If you try to search for information about how to get abs, there are two types of advice that you'll probably come across, neither of which apply to skinny guys:
Abs are built in the kitchen, not the gym. Yes, most men get abs by dieting down to a lower body-fat percentage. That's because most men are overweight, and most overweight men already have large ab muscles. After all, when someone gains weight, at least 33% of that weight is going to be muscle. Plus, the heavier someone is, the bigger their ab muscles will need to grow in order to support that extra weight. Overweight guys already have big abs. Skinny guys do not.
Abs are built with high-rep ab routines—crunches, sit-ups, and so on. The most popular ab routines are high-rep circuits that are brutally painful but aren't effective at stimulating muscle growth. Doing high rep crunches to build bigger abs is like running a marathon to build bigger legs. High-rep circuits are designed for improving endurance and blood flow, not for gaining muscle size. Yes, you'll see guys with great abs doing these routines. However, that's not how they built their abs, it's just something they do because they like their abs.
Neither of these pieces of advice work for skinny guys. After all, our problem is that our abs are too small. We need to build bigger ab muscles.
We need a bulking routine for our abs.
Dive in