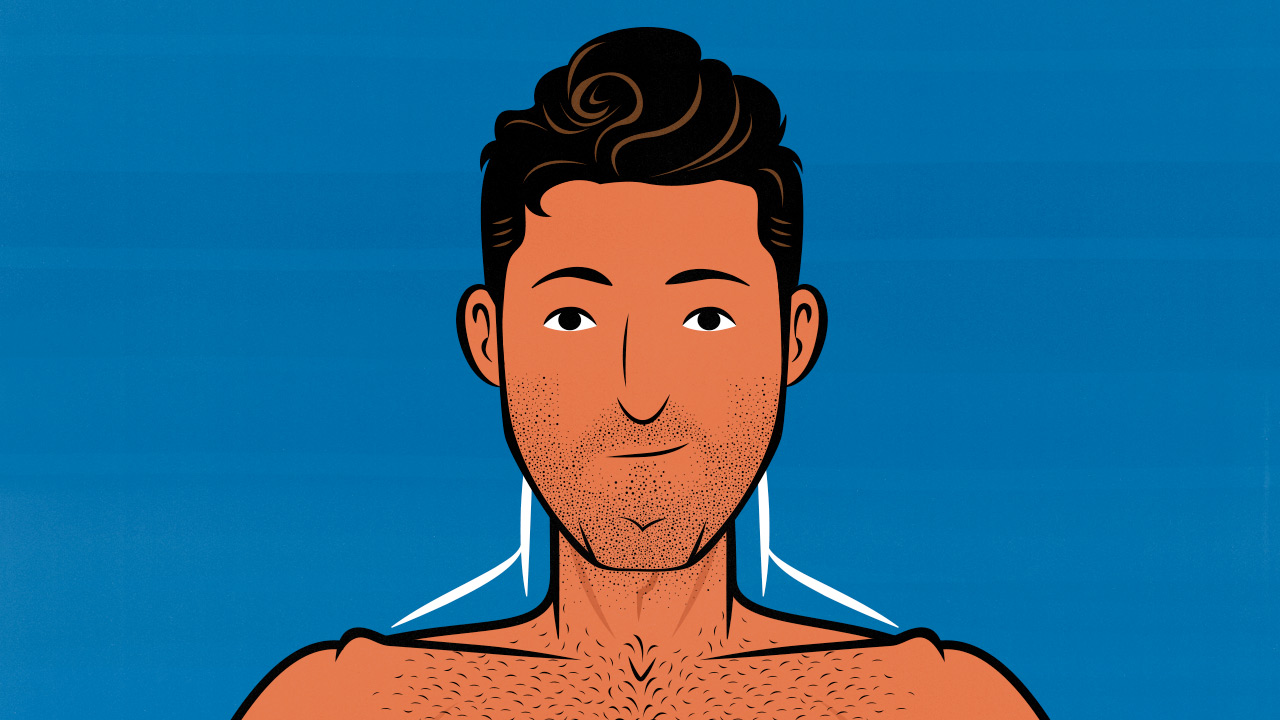 Given that we specialize in helping skinny guys bulk up, we often get asked how to build a thicker neck. And I can relate to that. I always hated how skinny my neck was. When I first started bulking, my neck circumference 14 inches—a long way from the average man's 16-inch neck. And even after gaining a full 60 pounds, my neck had only gone up to 14.5 inches. Clearly, building muscle overall wasn't doing anything for my skinny neck.
That's where neck training comes in. Doing muscle-building exercises to bulk up the muscles in our necks is a fairly new thing. It's not common in either bodybuilding or strength training. But neck training has a long history in contact sports and martial arts, given that it reduces the risk of concussions, knockouts, and brain trauma. We can look at that research and then modify it for our own goal of building thicker, stronger, and better-looking necks. And, as a bonus, our necks will grow tougher, too.
Given the paucity of research, I was skeptical about how well a neck bulking routine would work. But within a few months of doing neck training while resting between sets, I was able to add over an inch to my neck circumference. We were then able to reproduce those results with members of our community.
Read More