Articles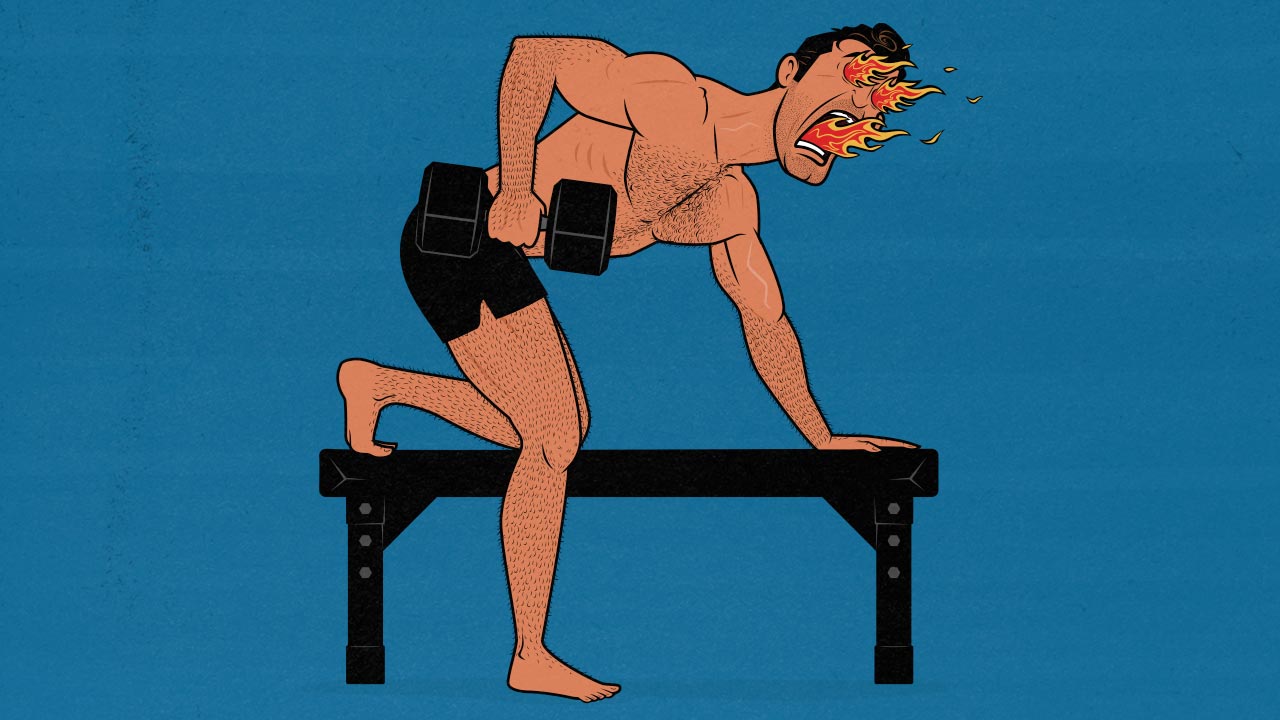 In one of Athlean-X's latest videos, Jeff Cavaliere makes the argument—again—that the one-arm dumbbell row is the worst back exercise. He argues that if you put an asymmetrical strain on your groin, it can give you a hernia. And so, because the one-arm dumbbell row uses an asymmetrical stance, it causes hernias. But is any of that actually true?
The dumbbell row is a popular lift. So are other lifts that asymmetrical strain our groins, such as split squats and landmine presses. None of these lifts have a reputation for causing injuries of any kind, let alone hernias. But smoking was popular, too, and look where that went. So who knows. Maybe a quiet killer has been hiding in your workout routine all along, waiting for the right moment to stab you in your side.
If you want to build muscle, you seek out a strength coach. And that's no problem. That's what Marco does best. He's even had similar clients to Athlean-X, including college, professional, and Olympic athletes. But he's not a physiotherapist. He wasn't focused on their prehab and rehab. He was tasked with bulking them up. He's not afraid of dumbbell rows causing hernias, and after a decade working as a strength coach, he's never seen it happen. But it's also slightly outside of his area of expertise.
So I reached out to Greg Nuckols, who connected us with Dr. Jason Eure, DPT. Not only does Jason have a similar education to Athlean-X, but his education is more current, and it's technically one notch higher. Jeff Cavaliere has a Master's degree in physical therapy (MPT), whereas Jason is a full doctor (DPT). Plus, he's a Certified Strength and Conditioning Specialist (CSCS), and he's coming from Stronger by Science, which is about as reputable a source as you can get in the fitness industry.
We asked him: are one-arm dumbbell rows dangerous? Can they cause hernias?
Read More