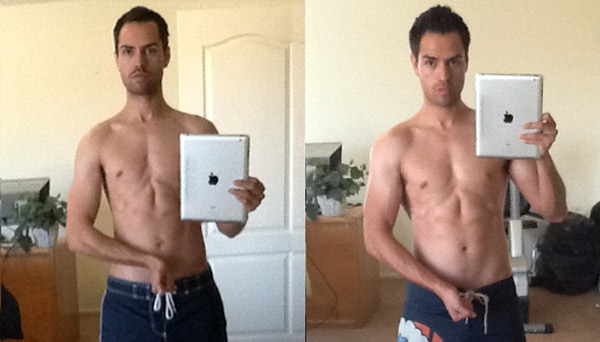 Obe is a student in studying commercial aviation. He's married, naturally skinny, and he spends his free time playing soccer and watching movies. A little over 5 weeks ago, he started doing our Bony to Beastly Program. He isn't doing anything crazy, he's just following a conventional bulking routine:
His routine isn't anything wild. Just 3 workouts per week. And although we recommend creatine, he isn't using it. He's just taking a multivitamin and fish oil. Every week, he gained 4 pounds. It only took him 5 weeks to gain a full 20 pounds, and without any visible fat gain.
A lot of us so-called "ectomorphs," hardgainers, and skinny-fat guys assume that we have bad muscle-building genetics, but that's rarely the case. We can often gain weight quite quickly and leanly. Let's talk about how to do that, and how long it will realistically take to gain 20 pounds.
Read More