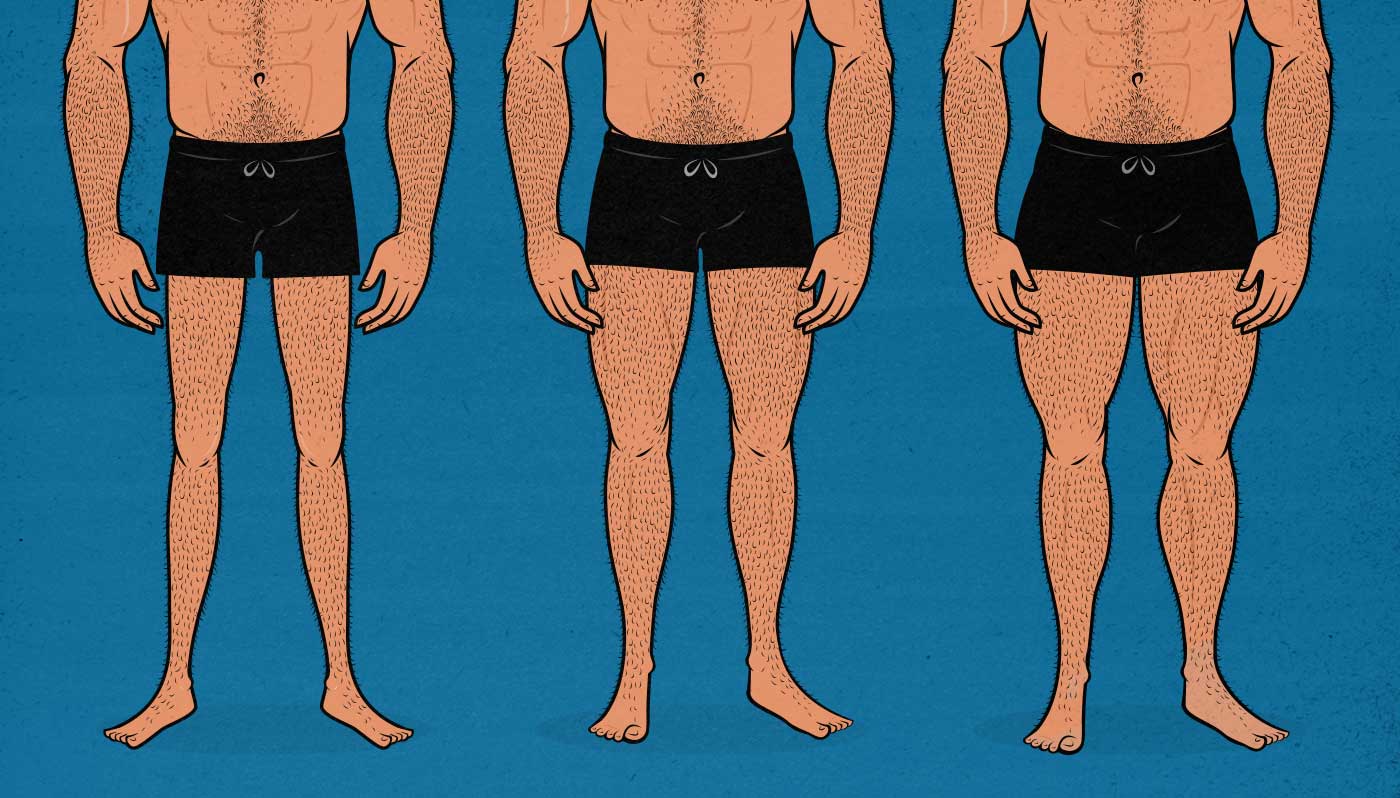 What's the ideal male leg size? How often should we be squatting and deadlifting? How much emphasis should we put on leg training if our goal is to improve our health, general strength, and appearance? What's interesting is that there are popular views at opposite ends of the spectrum:
Some aesthetics-oriented approaches have us spending more of our time doing upper-body training: more incline bench pressing, chin-ups, overhead pressing, and biceps curls. If lower-body training is included at all, it's often lighter stuff, such as one-legged squats and Romanian deadlifts.
Some strength training programs tell us that we should focus our energy on getting stronger at the Big Three lifts: the squat, bench press, and deadlift. In those circles, it's common for every single workout to start with a few sets of strenuous back squats. Is that a good way to build a strong and attractive physique?
If we're trying to build strong, healthy, and attractive physiques, how big should our legs be? How often should we train them? And what lower-body lifts should we choose?
Read More