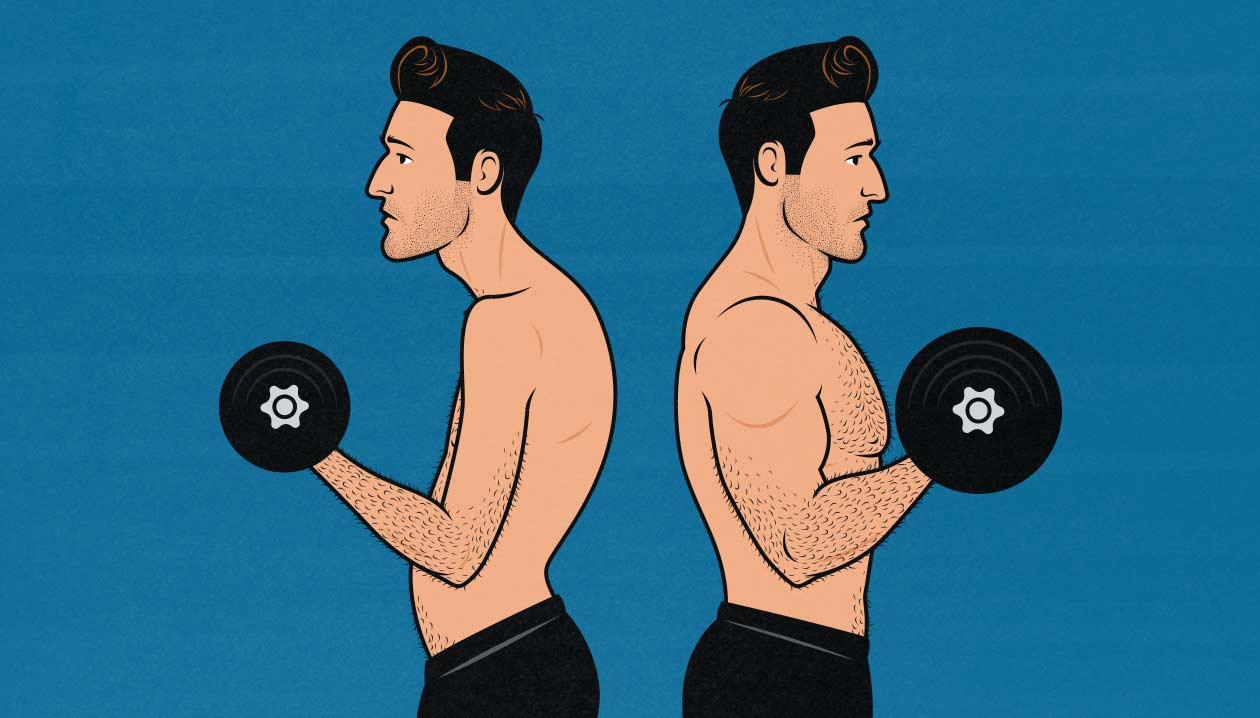 Most exercise programs are designed for overweight guys. Even most weight lifting programs are designed for overweight guys. After all, overweight or not, who doesn't want to be big and strong? The thing is, most guys intuitively overeat, and so year after year, they gain pound after pound (study). They don't gain muscle quickly; they gain it relentlessly.
Skinny guys are different. We don't naturally overeat. We aren't muscular by default. But once we start bulking, we can usually gain muscle more quickly than any other body type. We're far enough away from our genetic potential that our bodies are primed for muscle growth. The average guy would be lucky to gain ten pounds of lean mass in a year. Some skinny guys can gain up to forty, defeating our skinny genetics in a single year.
The problem is, most weight training programs aren't actually designed for muscle growth. Yes, they often produce some muscle growth as a byproduct. But as naturally skinny guys, we shouldn't be doing workouts that stimulate muscle growth as a byproduct, we should be doing workouts that are designed to stimulate as much muscle growth as possible—on purpose.
So how do we deliberately train for muscle growth? With something called hypertrophy training. Let's talk about building muscle and why hypertrophy training is the most effective way to do it.
Read More