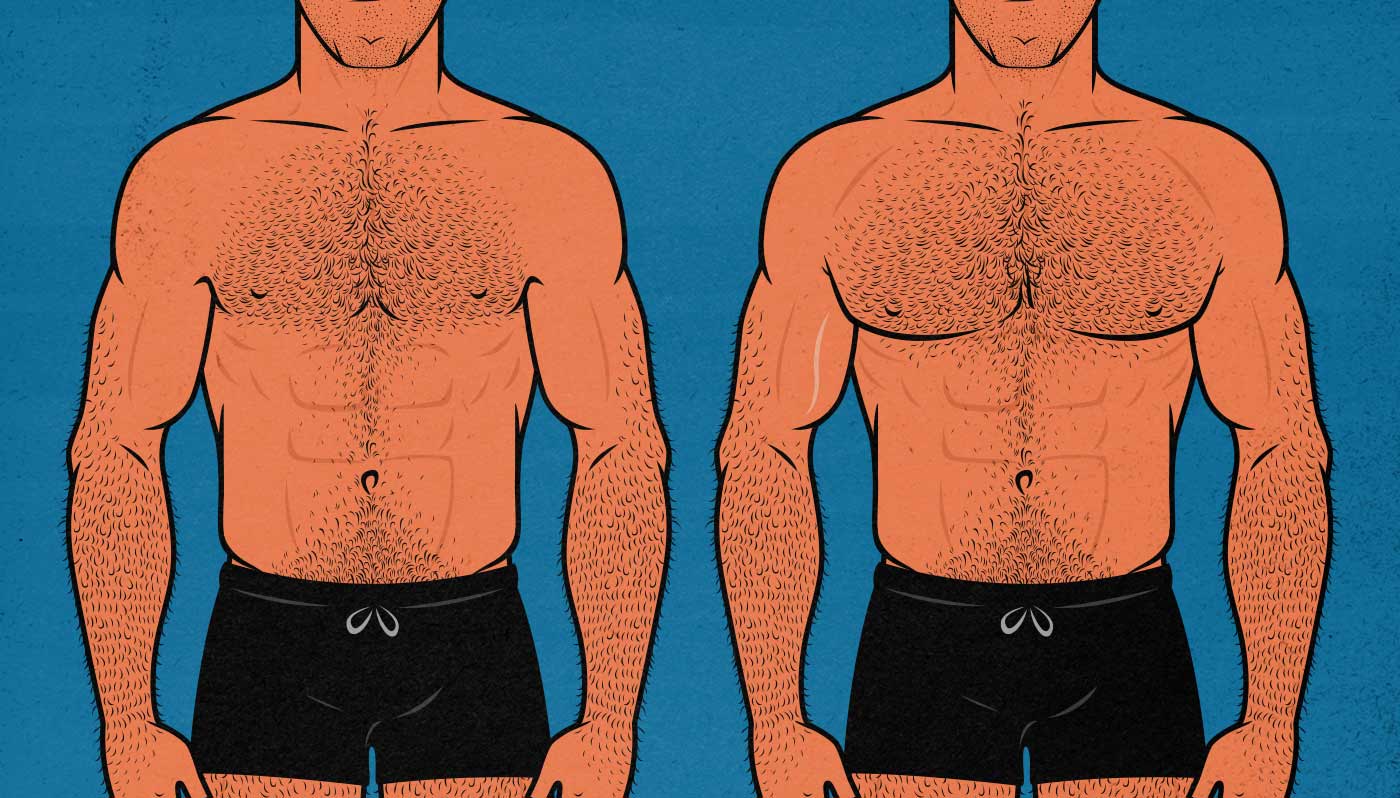 The chest is one of the biggest and most powerful muscles in our bodies, but it's also notoriously difficult to grow, and many people find that it lags behind. In fact, if you're a naturally skinny guy with narrow shoulders or a shallow ribcage, building a bigger chest may seem downright impossible. I've been there.
There are a three principles that reliably improve chest growth:
Choose exercises where your chest the limiting factor, ensuring that it gets most of the growth stimulus. And if your upper chest is lagging behind, the same rule applies: choose lifts where your upper chest is the limiting factor.
Challenge your chest under a deep stretch, improving how much muscle growth you stimulate with every set. As we'll cover below, this can double your rate of muscle growth.
Make sure that you're achieving progressive overload, getting stronger over time, gradually lifting more weight or doing more repetitions. This includes eating enough protein and calories to recover and grow from your workouts.
If you can get stronger at lifts that are limited by the strength of your chest, then your chest will grow. And if those lifts challenge your chest under a deep stretch, it will grow much faster.
So, which lifts are best at challenging our chests through a deep range of motion? And how can we make sure that our chests are the limiting factor? Let's dive in.
Dive In