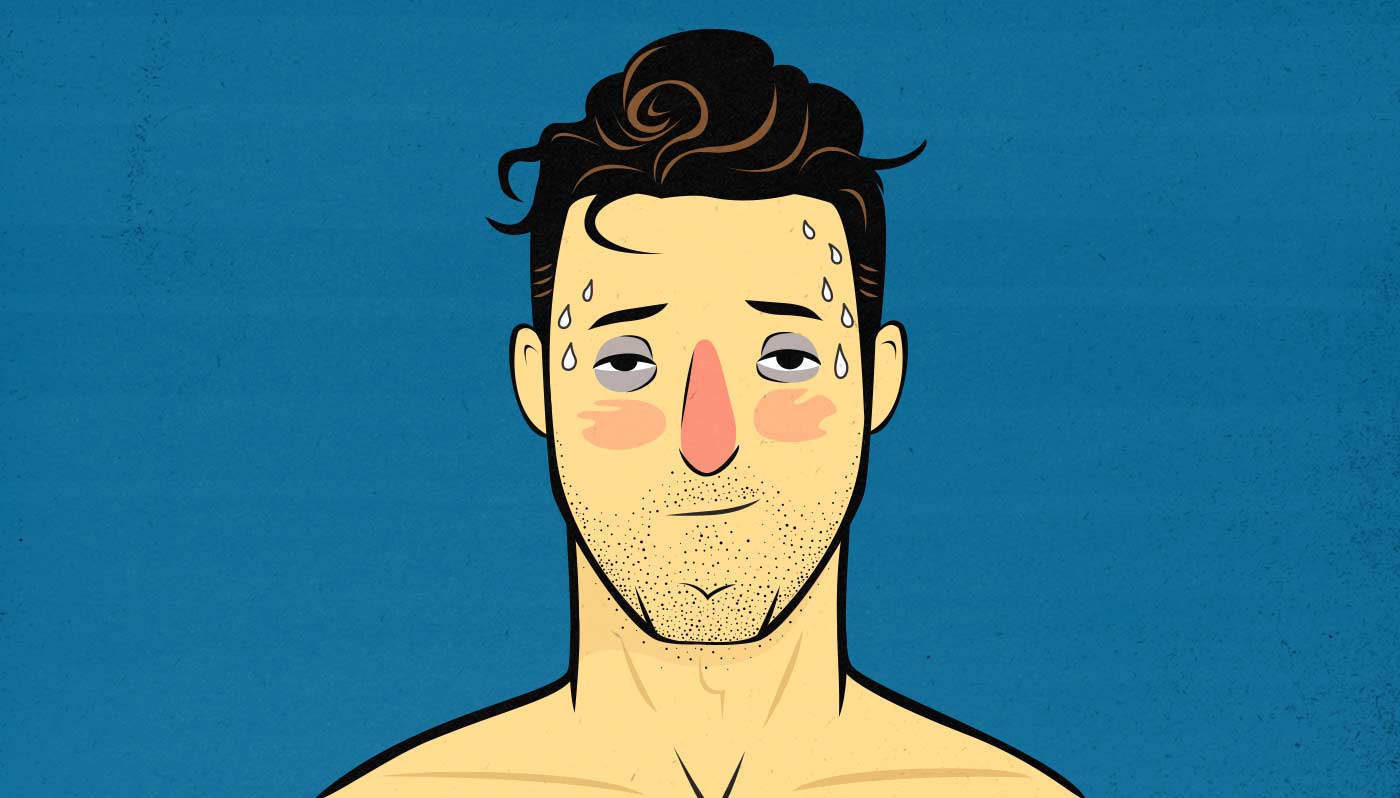 Most of us know that working out, eating a good diet, and getting plenty of good sleep will improve our health. So why, then, whenever we start working out, do we keep getting sick. Isn't working out supposed to make us healthier? Is getting sick every time we try to bulk up just an unavoidable part of our skinny curse?
Nothing can ruin the momentum of a good bulk like getting a cold, the flu, or—every skinny guy's worst nightmare—the stomach flu. I can't tell you many dozens of pounds I've lost to the stomach flu over the years. Getting sick while leading a sedentary life is bad enough, but it feels all the worse when we're in the middle of a bulking routine. We lie there in fear, breathing through our mouths, certain that our muscles are being eaten away, but unable to muster the willpower to shovel down enough food to maintain our body weight.
Our bulks eventually resume, those pounds come back, and regaining muscle is a total breeze compared to gaining it in the first place. But still, better to never get sick in the first place.
Nothing will guarantee that we won't get sick, but there are a few things we can do to reduce our risk.
Read More