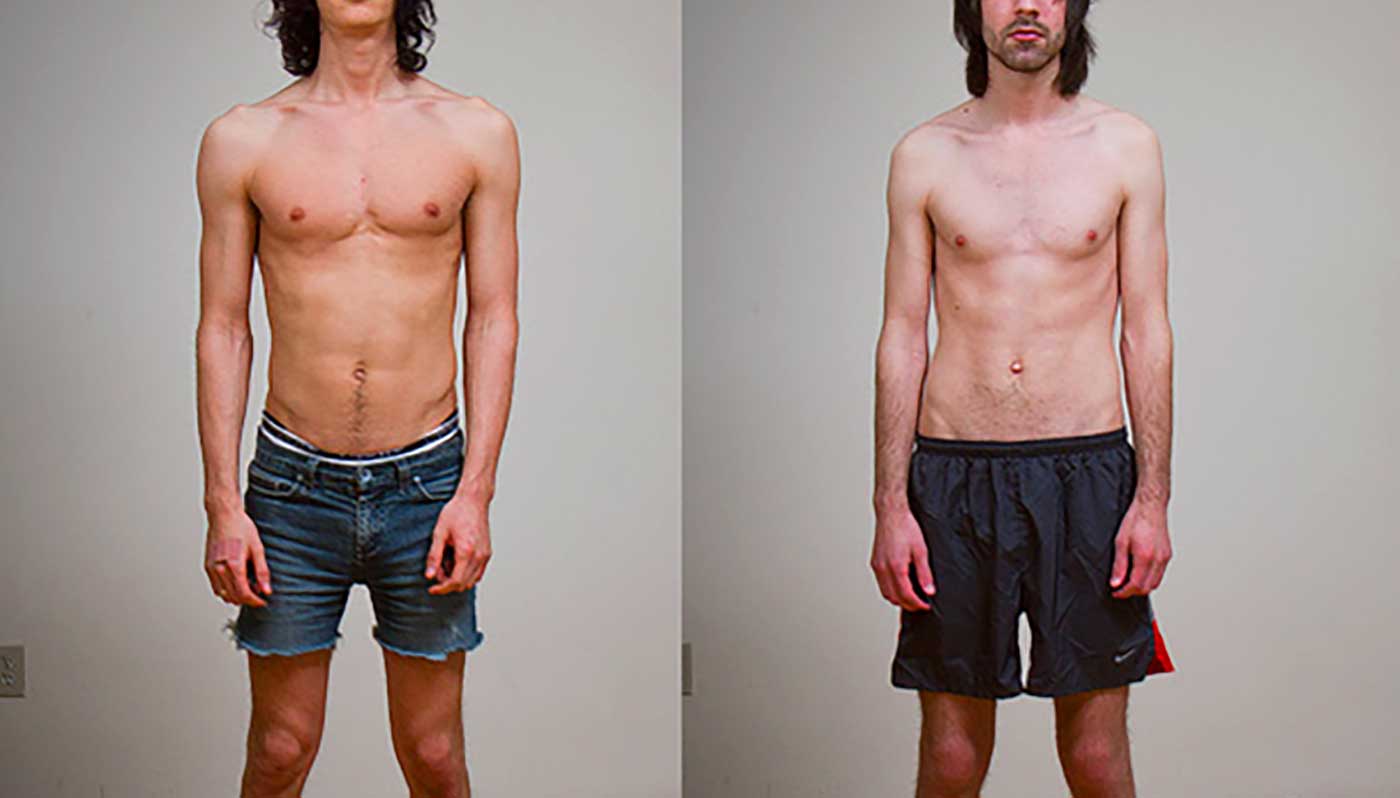 May 2010—the month that two skinny guys decided they were fed up with being skinny. Did we know how to lift weights? Did we know how to eat a bulking diet? Nope. We didn't know anything about building muscle. All we knew was that we were underweight, weak, and fed up with feeling so scrawny. That was how "Muscle May" began. In fact, that's how our entire Bony to Beastly business began.
That first day of May, the two of us made a bulking pact: we would do thirty days of whatever it took to gain muscle—naturally, of course. It's not like we were going to take steroids or anything. Hell, we were even scared to take creatine. But skinny genes be damned, we were growing out of our skinny jeans.
At the end of those thirty days, we had gained over thirty pounds between us, which was, well, maybe a bit much! But it was working. We were finally gaining weight! So we doubled down on our efforts, extending our bulking pact for another three months. And by the end of those three months, we had built enough muscle that we weren't skinny anymore. And we haven't ever been skinny again.
Here's the story of how we went from skinny to muscular.
Read More
When I first started weight training and eating for muscle growth, I expected to have more energy, to become stronger, and to look better. But the first thing I noticed was that my stomach started to bloat up like a blowfish. It wasn't fat, either. I still had abs. But instead of having a flat, washboard stomach, it was curved outwards like a turtle shell.
As I continued to pound down the calories, I started feeling perpetually full, bloated, and gassy. I'd often get indigestion, I struggled with acid reflux, and sometimes I'd even get diarrhea. Something wasn't going right, but I didn't know what it was.
I considered going back to my old diet, but that would mean going back to being skinny, and there was no way I was doing that. Fortunately, I realized that this was a fairly common issue with bodybuilders, and that there were a few good ways to improve digestion. Now, even after gaining 65 pounds, it's easy for me to get into a comfortable calorie surplus.
So, what's the best way to fix bloating, gas, indigestion, and acid reflux while building muscle?
Read More