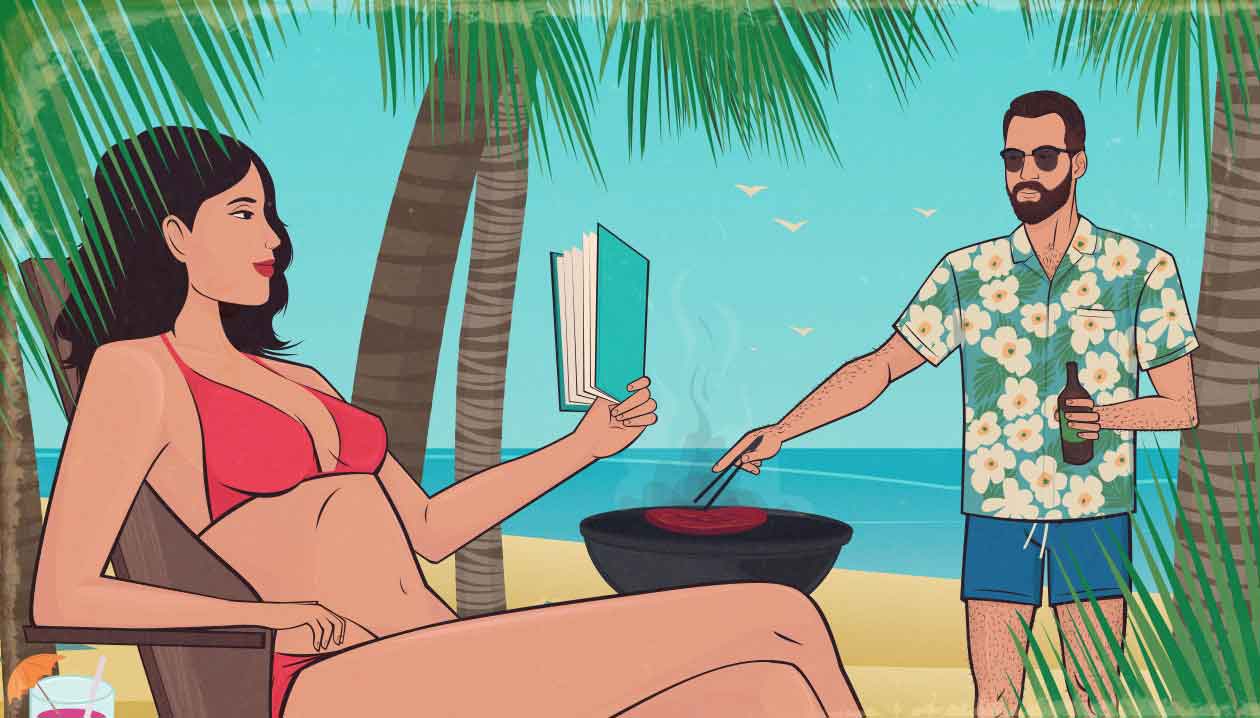 Imagine being in the midst of a bulking routine, and things are going super well—you're gaining weight on the scale each week, steadily building muscle. But then, lo and behold, disaster strikes. And not just a run of the mill muscle disaster, like running out of trail mix, but the worst kind of disaster imaginable: a vacation.
And I'm not talking about one of those cushy vacations at a resort that includes a gym, I'm talking about one of those vacations where we're forced to stop lifting weights entirely.
For many of us, even just the thought of taking a break from our workout routines gets our hearts racing, our minds spiralling down into the depths of pure terror. Unfortunately, I've been there too. I know what you're thinking:
How much muscle will you lose if you don't go to the gym for a week or two?
How many mojitos does it take to spike muscle protein synthesis?
Why don't they make luggage big enough to fit a barbell?
Will the customs agent see whey protein but think you're trafficking drugs?
Will you be able to build muscle in prison?
In desperation, you might start googling around to learn more, but since only 3% of the population is trying to gain weight, good luck trying to find an article for people who are worried about losing weight when they stop working out.
So what do you do? Cancel your vacation? Do bodyweight workouts? Or take a break from lifting?
Read More