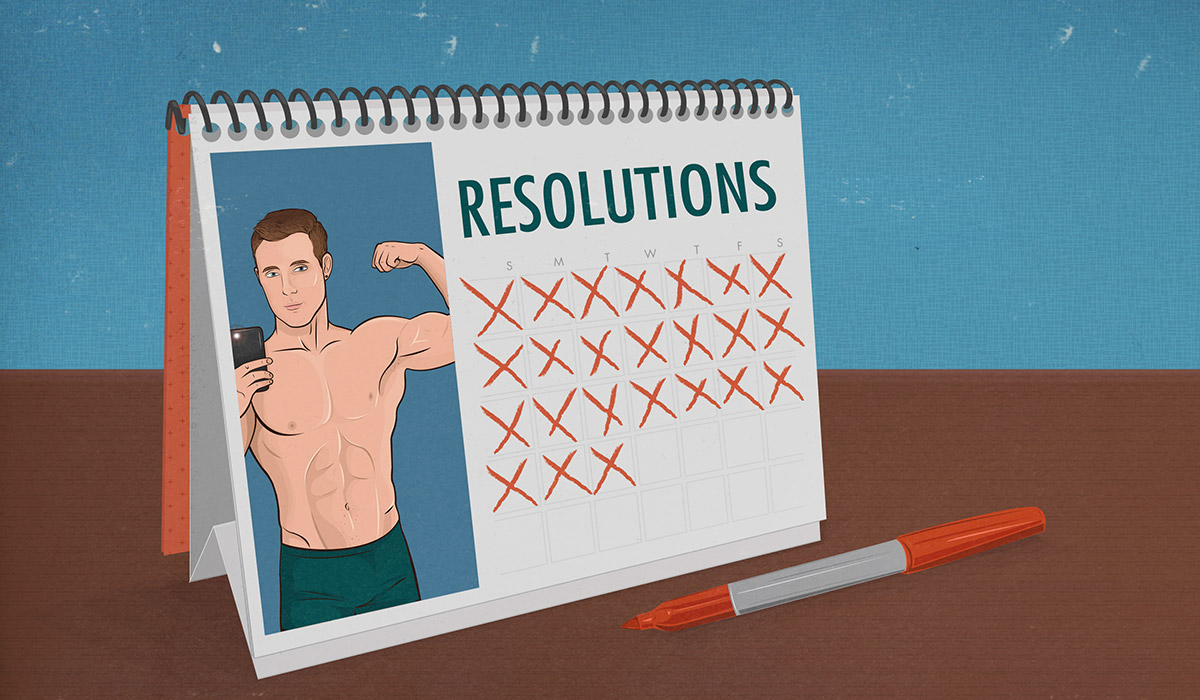 Maybe you know that skinny guy who gets totally amped up to gain some weight and build muscle. He's tried and given up in the past but blames his failure on not trying hard enough—on not having enough motivation. He starts off strong: hitting the gym 5 times a week, eating 100% clean (whatever that means to them), and spending hundreds of dollars on bizarro supplements that he read about on the Internet that even the supplement salesman is confused by.
A few weeks go by and after sacrificing so much in his life: time, energy, money… the scale hasn't budged. Or maybe his weight even dropped because he cut out the easy calories he was getting from junk food.
Feeling disappointed and burnt out, he slowly stops going to the gym and throws in the towel.
Why does this keep happening? Some people might say that he didn't have the grit or willpower to tough it out. But honestly, this guy has incredible willpower and motivation—that's a brutal routine that many professional fitness models couldn't even keep up. His willpower isn't the problem. Anyone with that routine will either reach capacity and burn out, or switch their energy to something else—something new and exciting (new job, holidays, new relationship)… and then there's no room left for the crazy muscle-building routine.
I've been that guy too many times to count. (And not just with building muscle, either.)
Us skinny guys aren't even having a hard time building muscle because we've got bad genes, although that was an excuse I once used. No, us skinny guys are actually pretty great at building muscle!
In the Bony to Beastly Bulking Program, partially thanks to a phenomenon called newbie gains, the average member will gain ten pounds in the first five weeks and twenty within the first three months. You can see some examples of their muscle-building transformations here.
While this may sound crazy, especially if, like us, you've tried and failed to bulk up in the past… these results line up well with what's found in research. The largest and most thorough muscle-building genetics study found that skinny guys build muscle faster than anyone else (study). Some guys in the study added two inches to their arms and doubled their strength in just the first three months.
Because we're so far away from our genetic muscular potential, we're able to build muscle at an accelerated pace.
So why do so many of us skinny guys fail at building muscle over and over again?
Read More