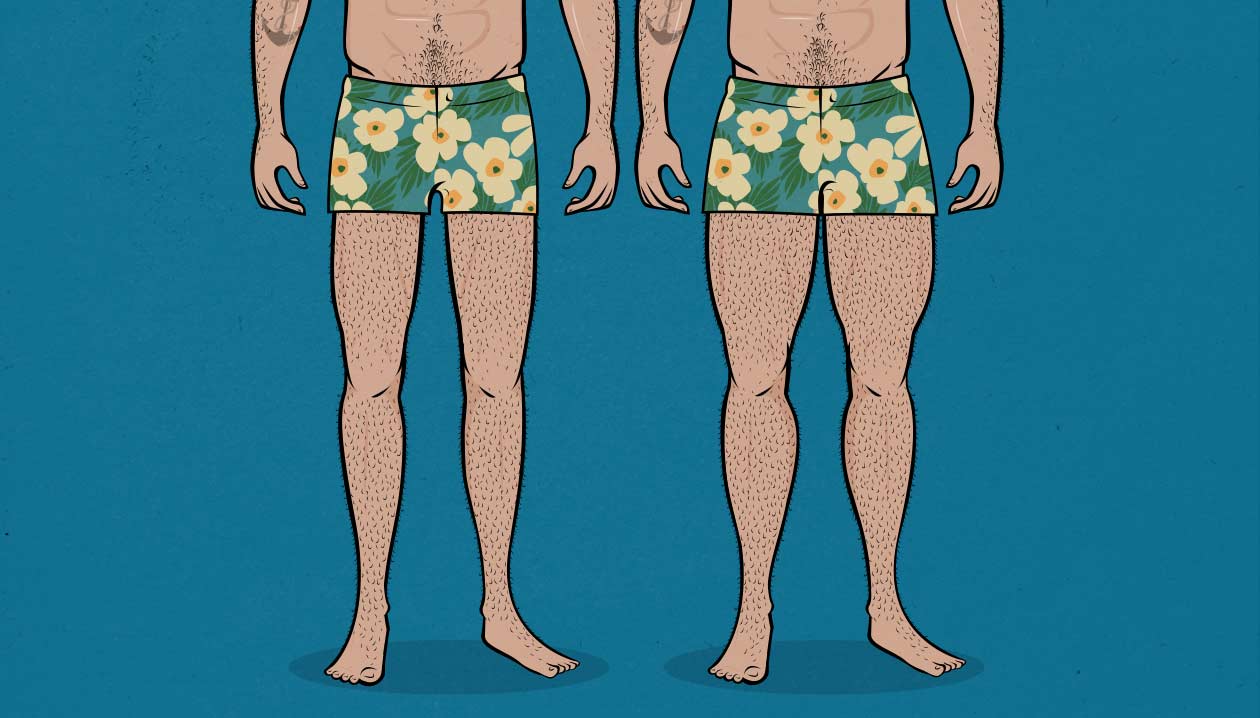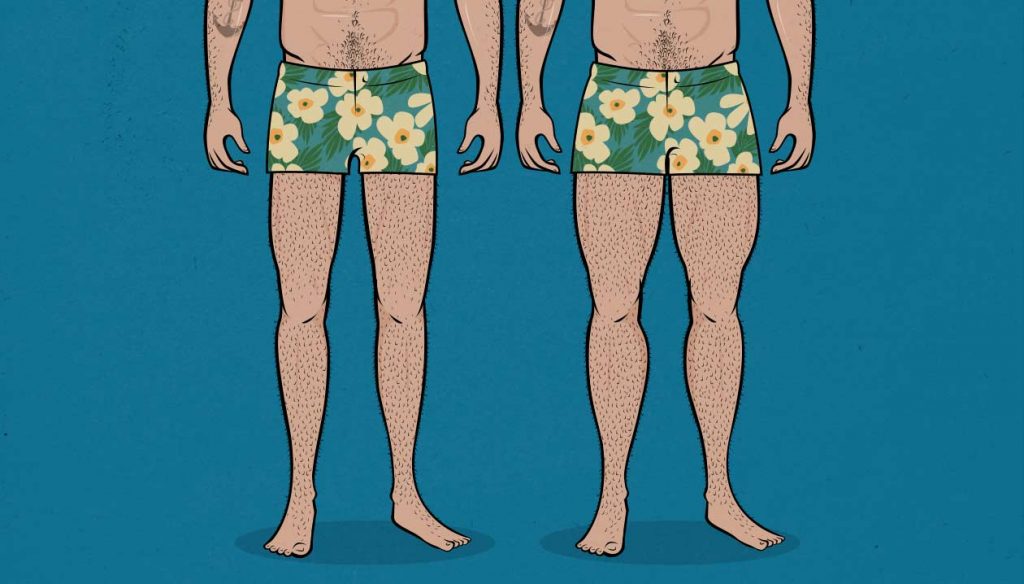 How Big Should Your Legs Be?
Most guys have a subconscious instinct to squat a little less, bench a little more. Most lifting programs tell us that we should suppress that instinct. But what if those lifting programs are wrong?
What if this whole "don't skip leg day" thing is making us think that we should be training our legs far more than we actually should be?
What if it's just this new bodybuilder "X-physique" trend trickling down to the mainstream lifter, even though the average lifter is far more interested in building a strong, healthy, athletic, attractive, v-taper?
In this article we'll cover:
The advantages of training your legs enough.
The advantages of prioritizing your upper body after that.
The most attractive lower vs upper-body proportions.
How most workout programs might have more leg work than you need.
And most of all, how big should your legs be?
Curious?
Most guys go to the gym without a workout program, and so most guys spend too much time benching, too little time squatting. That's not a… good… approach, but it's substantially better than nothing.
You'd think this would leave tons of guys with imbalanced physiques, but more often than not it just leaves guys stuck in a perpetual plateau. They gain ten pounds and then their gains stop. Their non-program just isn't good enough to get them to the next level.
It's no big secret that following an actual workout program is critical if you want to make consistent progress, and all of the best workout programs are going to include some form of squat and deadlift, as they should. However, most of those programs either have a strength training bias or a pro-bodybuilding bias, and most of those workout programs will have you spending too much time on lower-body training.
As controversial as this is, especially in strength training circles, I think most guys would benefit from a more upper-body dominant program. Not just in terms of looking more attractive, but also when it comes to general strength and general health. Unless you're a powerlifter, you should care about more than your squat, bench, and deadlift. Those are great lifts, but they aren't the only great lifts, and they tend to dominate most workout programs.
Now, before I tell you why most programs have too much lower-body work, nobody is saying you should always skip leg day. Training your legs is important. In fact, the best programs will usually have at least a little leg training in every workout.
So. Let's start with the not-so-controversial stuff.
The Five Reasons You Shouldn't Neglect Your Legs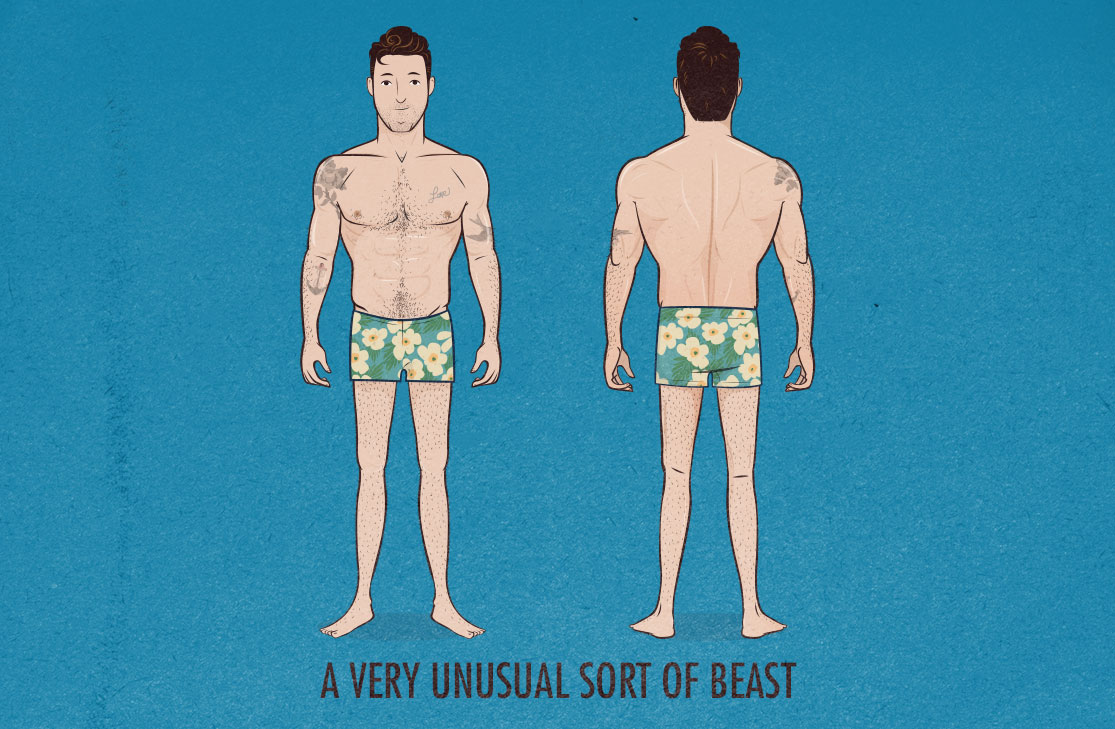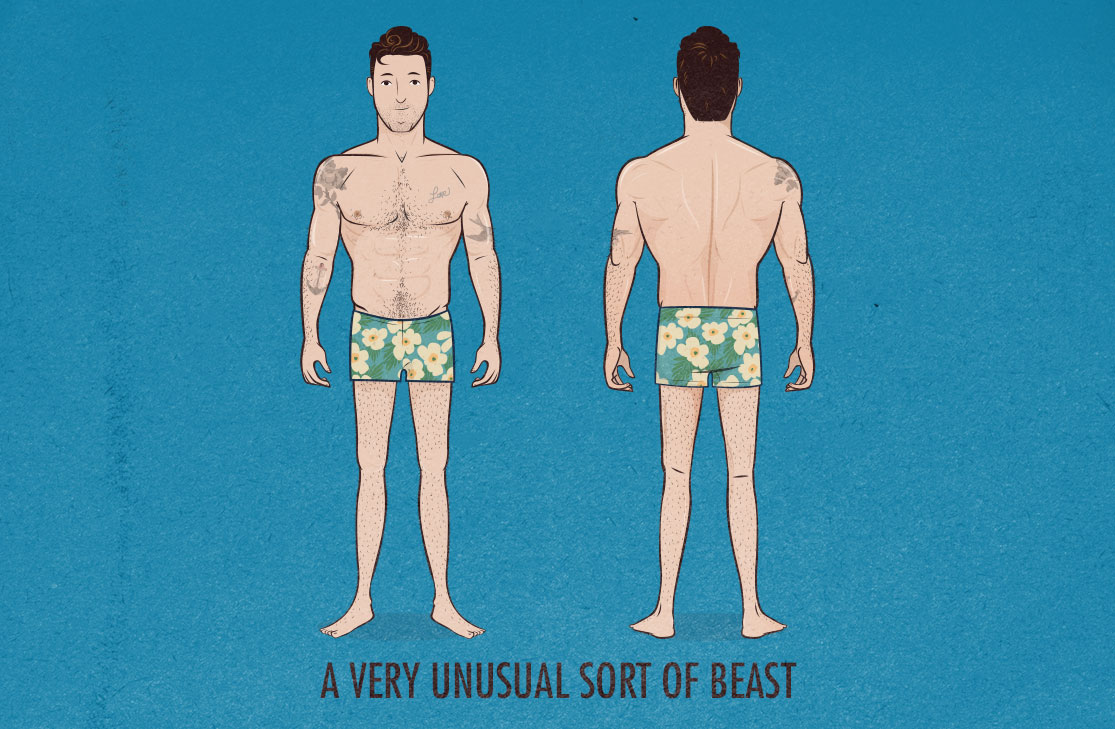 First, I should be honest with you guys. I skipped leg day. I was a graphic design student who didn't even know what a gym was, and to be fair, I was skipping push and pull day too. But I had no legs for the first 22 years of my life. I walked around on stilts. Or at least it looked that way.
Here I am participating in a university photography project: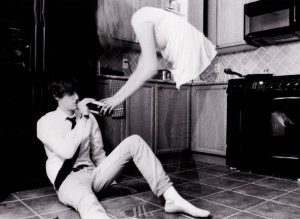 And here are five reasons that you shouldn't be like me:
5. Training your lower body is great for your health and your brain. You can get some of these benefits just with cardio, but for others, you need to be doing some pretty strenuous lifting. There are some upper body lifts that surely have this effect, but all the really heavy lifts are the ones with a major lower body component (e.g. deadlifts).
For example, here's a study looking at the brain function of identical twins as they age. The guys with the stronger legs had better brain function and more grey matter than their identical twins. Lifting heavy can physically change our brains. Pretty gnarly.
4. Mastering the lower body lifts will make you a better athlete. No real room for argument here, at least for most sports. The bigger the muscle, the more powerful it is. This helps with sprint speed, strength, and verticality. Moreover, weightlifting is one of the best ways to improve coordination and flexibility.
Heavy full-body lifts are also the best for increasing bone density, reducing your risk of injury.
3. Leg lifts burn the most calories. Just kidding. I mean, this is true, but I'm just kidding about this being a benefit for us. What hardgainer wants to burn more calories?
2. Having a powerful butt will help with nearly everything. There's a common misconception that women like guys who are asses. In reality, women like guys who have asses. We've even had the wives and girlfriends of Beastly members write in, thanking us for giving their lover a butt.
I'm not even kidding.
As with most things that are considered attractive, there's a reason for this. Asses are a natural indicator of health, athleticism, and strength. A strong pair of glutes will even help prevent lower back pain, which is one reason why the deadlift is so good for building up a strong, injury-resistant back.
1. Strength transference. Your legs are used to transfer strength in every single action that you do. Want to pick up a couch? Your grip strength, bicep strength or trap strength will probably be your limiting factor, yes, but if you don't have a powerful lower body, you might throw out your back.
Hell, leg drive is even an important part of the bench press.
Besides, chickening out on leg lifts will make you look like a chicken.
Okay, now the crazy part:
Having a proportionally bigger upper body looks great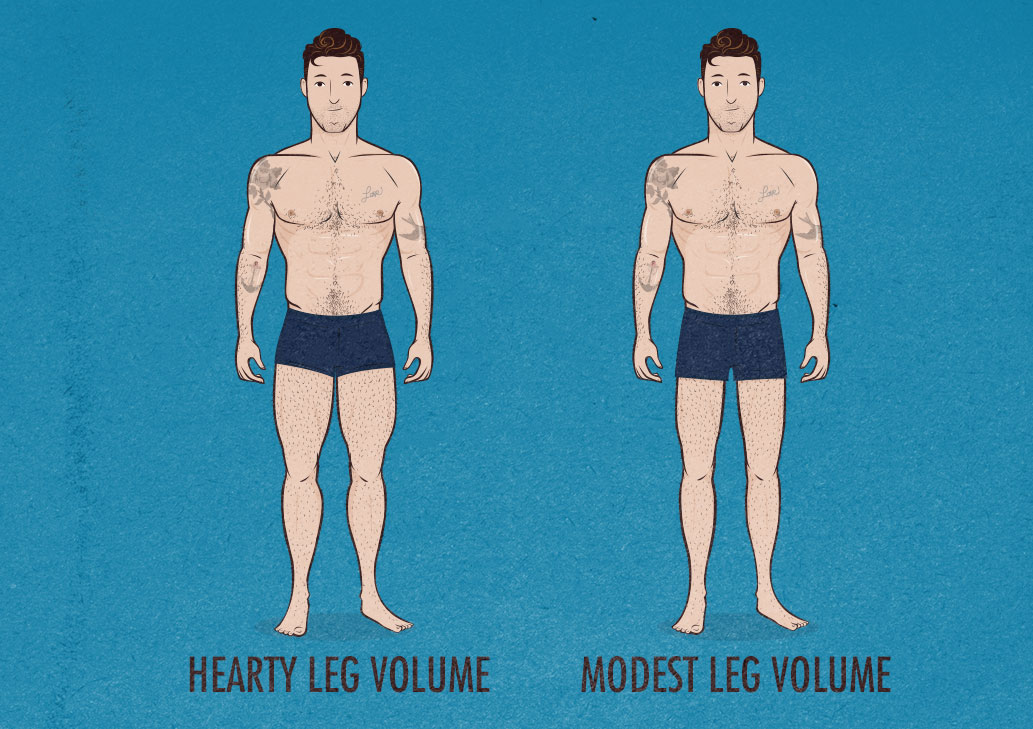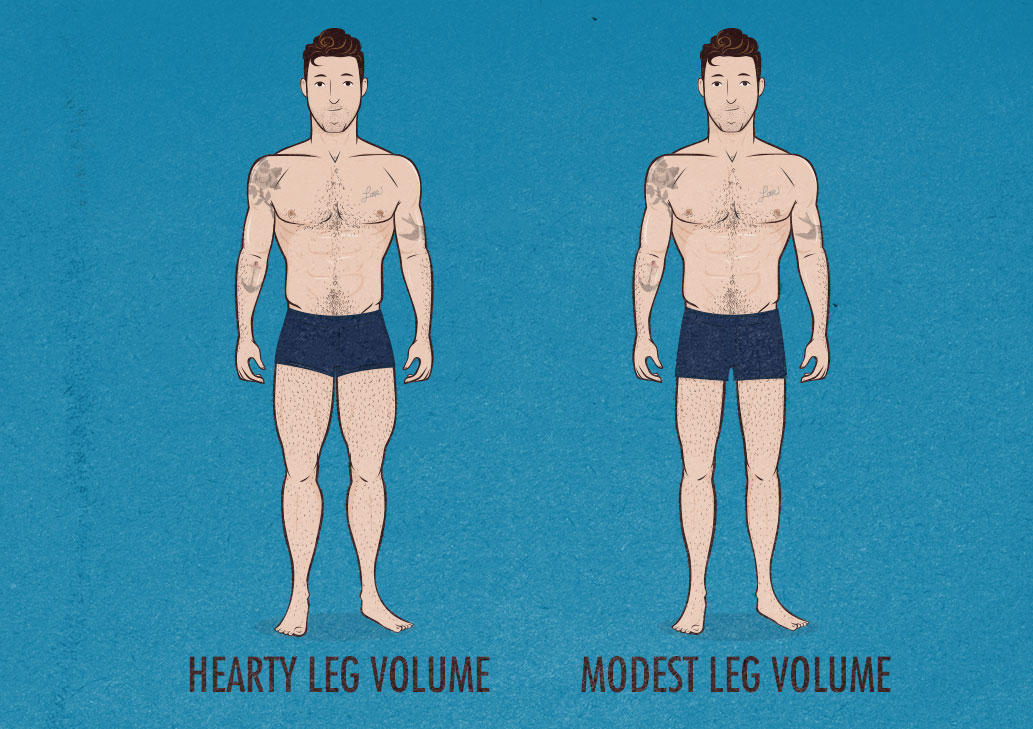 It's pretty common for a guy to secretly skimp on his lower body training, but it's very rare for a guy to be crazy enough to argue that we should be skimping on our lower body training.
Let me be that crazy person for a moment.
1. The health benefits of having a strong lower body cap out at a certain point. For example, last year I went to get a DEXA scan to measure my body fat percentage (which was 10.8%). Here in Toronto, you get DEXA scans at The Bone Wellness Centre, so, along with my body-fat analysis, I got a bone-health consultation. I've only been lifting for a few years, but my bone density is already off the chart. She explained that it couldn't measure a higher bone density. No room for improvement.
That's good news, yes, but hardly motivation to try and add another 100 pounds to my deadlift. At the time, I was deadlifting 375 pounds. Now I'm lifting 415. Is there really a reason to think that getting to 500 would improve my general health?
In fact, not only would it not improve my general health, it would come with risks. While deadlifting heavy is fantastic for our brains, health, and athleticism, deadlifting very heavy has a whole different risk/reward ratio. It's actually pretty rare to see elite powerlifters who aren't nursing some aches, pains, and injuries.
Same with squatting. But I wanted to make sure, so I asked Greg Nuckols. Nuckols is a researcher, a record-holding powerlifter, and his favourite lift is the squat. He agreed that squatting heavy was great for our general health, but that squatting very heavy was a powerlifter thing. They don't do it to be healthier, they do it because they want to push their limits. It's a sport.
After you can squat about 1.5 times your bodyweight with great technique, Nuckols says that benefits to general health start to disappear pretty quickly. There's no real point to getting even stronger aside from the sheer joy of being even stronger, or due to a love of the sport of powerlifting.
2. The day-to-day benefits of having a strong lower body cap out at a certain point, too. Helping someone move when I was a super skinny guy was… not pretty. I was physically incapable of lifting heavier furniture, but even the lighter items were putting me at risk of injury. My spinal erectors just weren't strong enough to hold my back in a safe position, and my hips weren't mobile enough for me to bend down with good form.
I'm lucky that I didn't throw out my back like my dad did. He was also skinny, and a bad moving day left him with a lifelong injury that he still deals with today, several decades later.
Now, after gaining sixty pounds of muscle, and after building up a stronger squat and deadlift, I haven't run into a single lower-body strength issue. Not even once.
I'm not saying I'm strong enough to lift anyway, it's just never my lower body that's the weakest link. My fingers give out, my traps ache, my biceps burn. It's the same thing when I'm carrying around my wife. Same with carrying groceries home.
In fact, I can't think of a single time since deadlifting 225 pounds that my lower-body strength has been a limiting factor. In fact, the main benefit from going from a 225-pound to a 415-pound deadlift isn't that it made my lower body stronger, it's that it made my spinal erectors, upper back, and forearms stronger.
I think we could probably do a better job of improving our day-to-day performance by swapping out some squats for farmer carries.
3. You don't need huge legs for athletics. Again, even if your goal is to be a great athlete, the benefits cap out at a fairly modest point. If you disagree, check out Josh Norman, whose medium-sized legs are enough to earn him 15 million each year as one of the top cornerbacks in the NFL.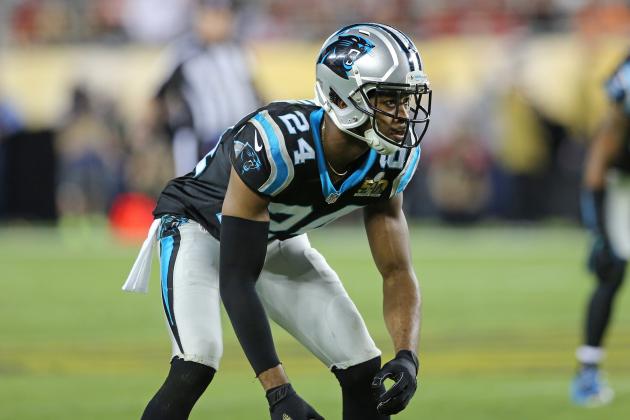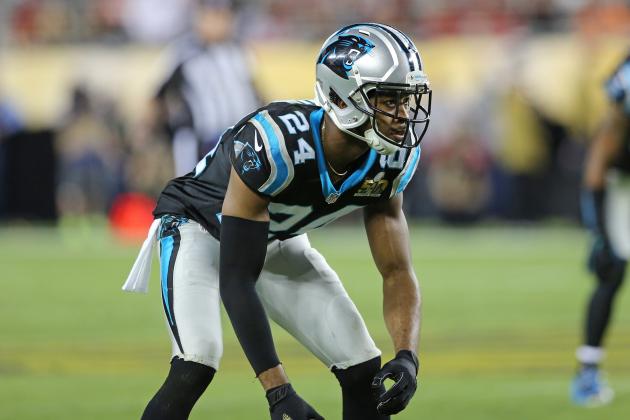 Nobody with a brain is saying he's got chicken legs, but those are legs that still fit into regular jeans.
On that note…
4. Clothing companies don't make pants for guys with jacked lower bodies. As Gregory O'Gallagher (from Kinobody) pointed out, if you keep going hard with the leg lifts, at a certain point, you'll need to start buying a too-large waist size or switch over to pants designed for overweight people.
Like us, O'Gallagher wasn't saying that we should have small, weak, or useless legs—he can deadlift over 400 pounds, squat over 300 pounds—just that we don't need to dedicate a ton of gym-time to them.
5. Squats won't do much for your upper body. There's a myth that doing heavy squats is going to help you build muscle overall. That's not true.The idea is that it's the lower body lifts, like squats, that stimulate the anabolic hormones—testosterone, growth hormone and IGF-1.
That's true, yes, and a few notable studies are often thrown around. It's important to look at all the studies, though. To quote Dr. Brad Schoenfeld, who published a paper reviewing all of the studies done thus far, "What seems relatively clear from the literature is that if a relationship does, in fact, exist between acute systemic factors and muscle growth, the overall magnitude of the effect would be fairly modest."
But even if you want to stimulate the production of anabolic hormones by doing big compound lifts, that doesn't require doing squats. Starting off your workout with a couple big, heavy compound lifts will have you covered: the bench press, chin-up, overhead press, squat, deadlift, row.
6. Doing more upper-body work than lower-body work will make you look better. This is a contentious point, so let's give it a whole section. Maybe two. After all, about half our readers are single but not planning on staying that way forever. And for the guys who aren't single, you already have someone who will appreciate this.
What Proportions are the Most Attractive?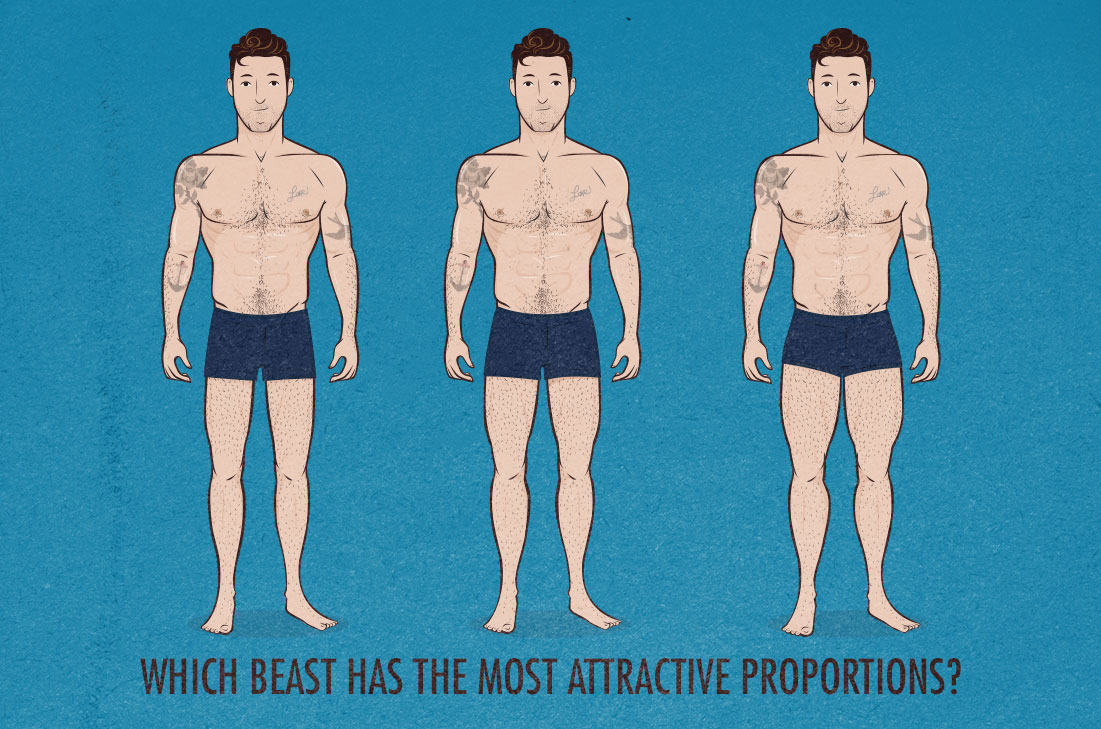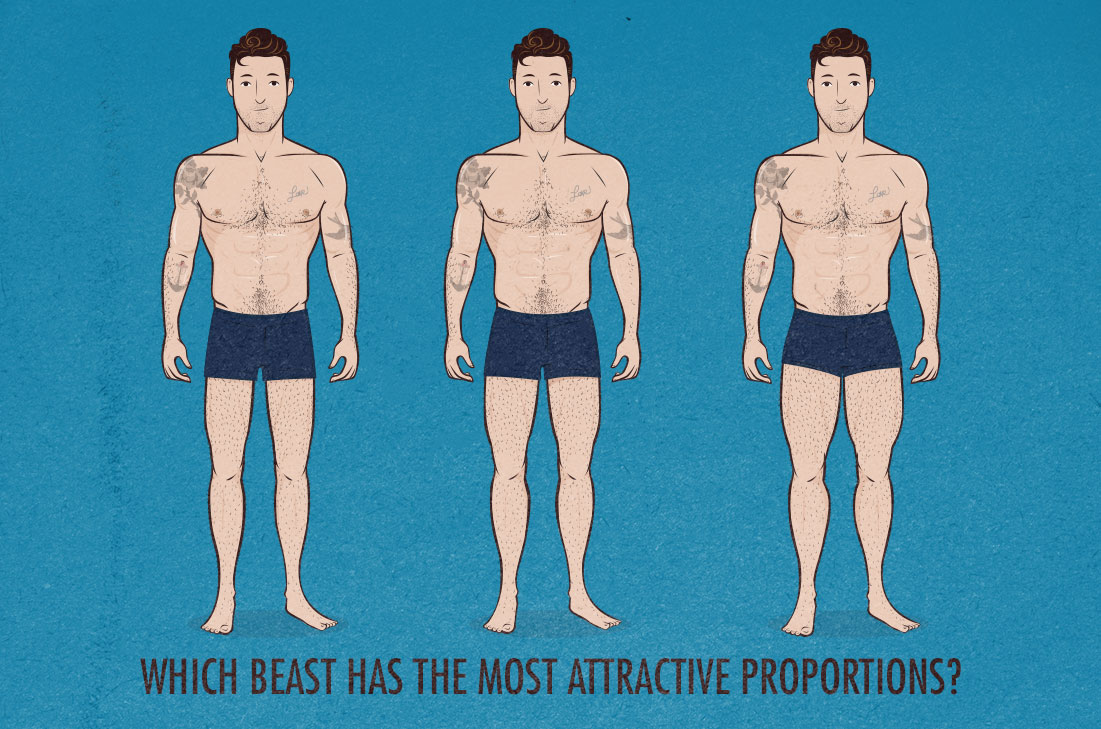 If you want to know all about aesthetics, we've got an in-depth article on it here. What we care about in this article is how big your legs should be compared to your upper body. Most women are attracted to guys with strong upper bodies (study), which accounts for around 70% of the attractiveness of our bodies. After the strength of our upper bodies, the other two important factors are body-fat percentage and height. They barely noticed how big our lower bodies are, provided that they look reasonably athletic.
The people who care about how big our lower bodies are tend to be powerlifters, which makes sense, given that the squat is 1/3 of their sport, and bodybuilders, who care about how big every muscle is. Even then, most bodybuilders still favour a v-tapered physique. It's only recently that professional bodybuilders have begun to favour massive legs.
Back in the golden era of bodybuilding, you'd have guys like Frank Zane and Arnold Schwarzenegger winning the Mr Olympia title, and they had rather large upper bodies compared to their lower bodies.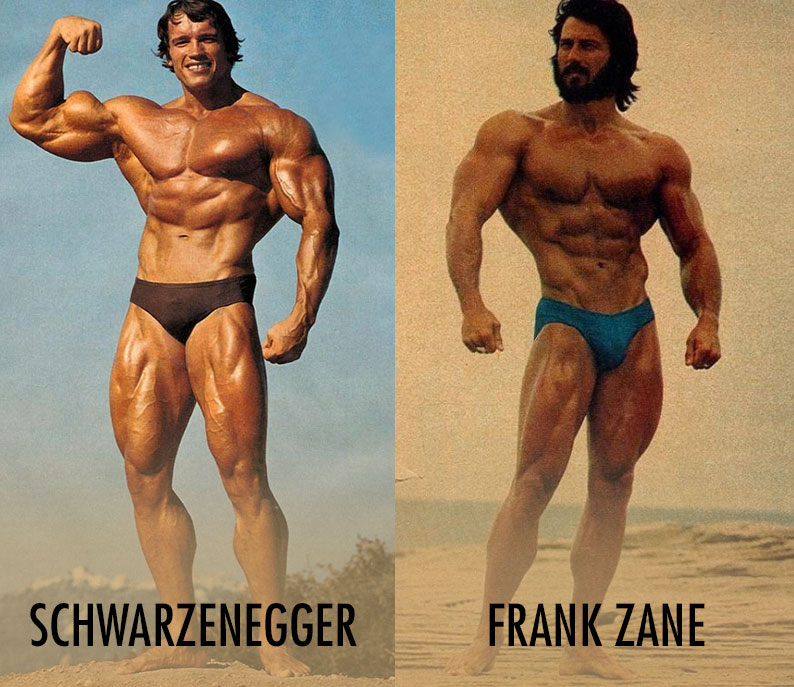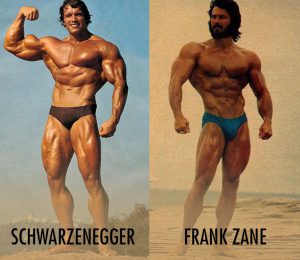 That's to be expected, given that invested most of their effort into training their upper bodies. Squats were important, but not nearly as important as upper-body training. Even today, these are the physiques that tend to be the most fondly remembered.
Nowadays, however, bodybuilding is all about the X-physique. Here's the most recent Mr Olympia winner, Phil Heath: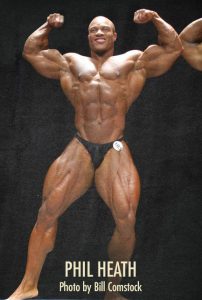 It takes a lot of effort to build legs that big, and I appreciate that—it's impressive—but it's an extremely niche sport. Most women don't find those physiques attractive, and most men don't want to look that way.
This is the kind of physique that most men want to build, that most women find attractive, and that actually represents a guy who's both strong and healthy: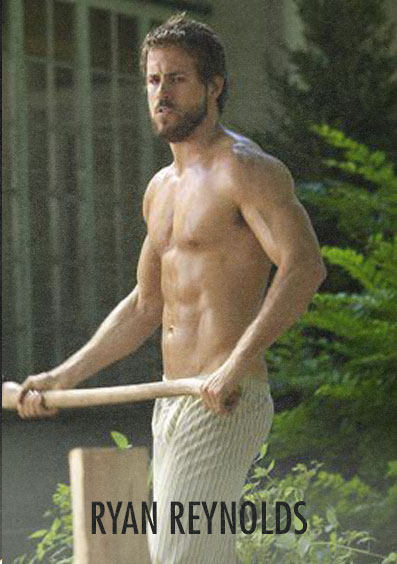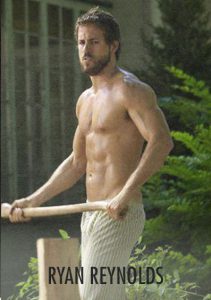 We can get far more specific, though.
Dr Casey Butts found that Ancient Greeks and modern women tend to prefer a similar kind of physique, so he crunched some numbers and created a set of proportions that are optimally attractive to women while still looking badass and masculine.
These proportions reflect the physique of a man who's fairly athletic, as a Greek wrestler or Olympic athlete would be, which is why it looks so good in the first place—it looks strong, athletic and healthy.
According to Butts' guidelines, your hips should be about 25% larger than your waist, your thighs should be about 25% smaller than your waist, your shoulders should be around 62% larger than your waist, and your biceps should be around 50% the size of your waist.
Here are the calculations:
Ideal waist size = you at 8–15% body fat
Ideal hip size = waist x 1.25
Ideal thigh size = waist x 0.75
Ideal shoulder size = waist x 1.618
Ideal bicep size = waist x 0.50
Here's an example of a well-proportioned man:
Waist: 30 inches
Hips: 37.5 inches
Thighs: 22.5 inches
Shoulders: 48.5 inches
Biceps: 15 inches.
Even for guys with terrible muscle-building genetics, all of these proportions are realistically achievable.
Why Are Bigger Upper Bodies More Attractive?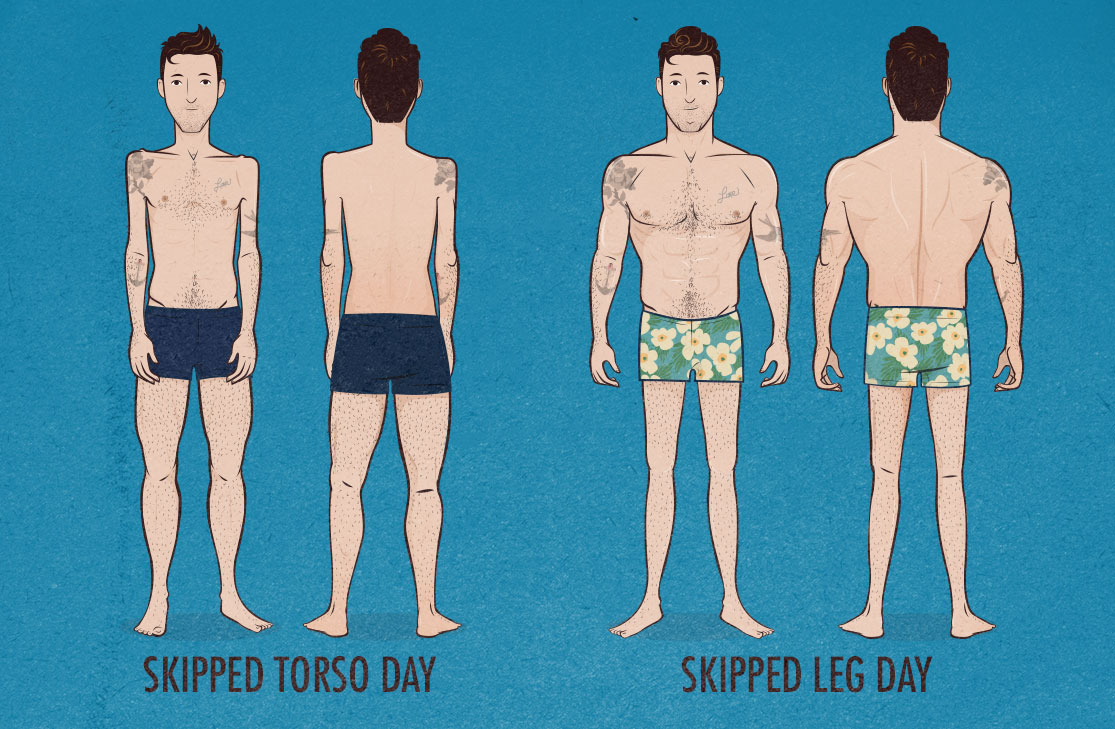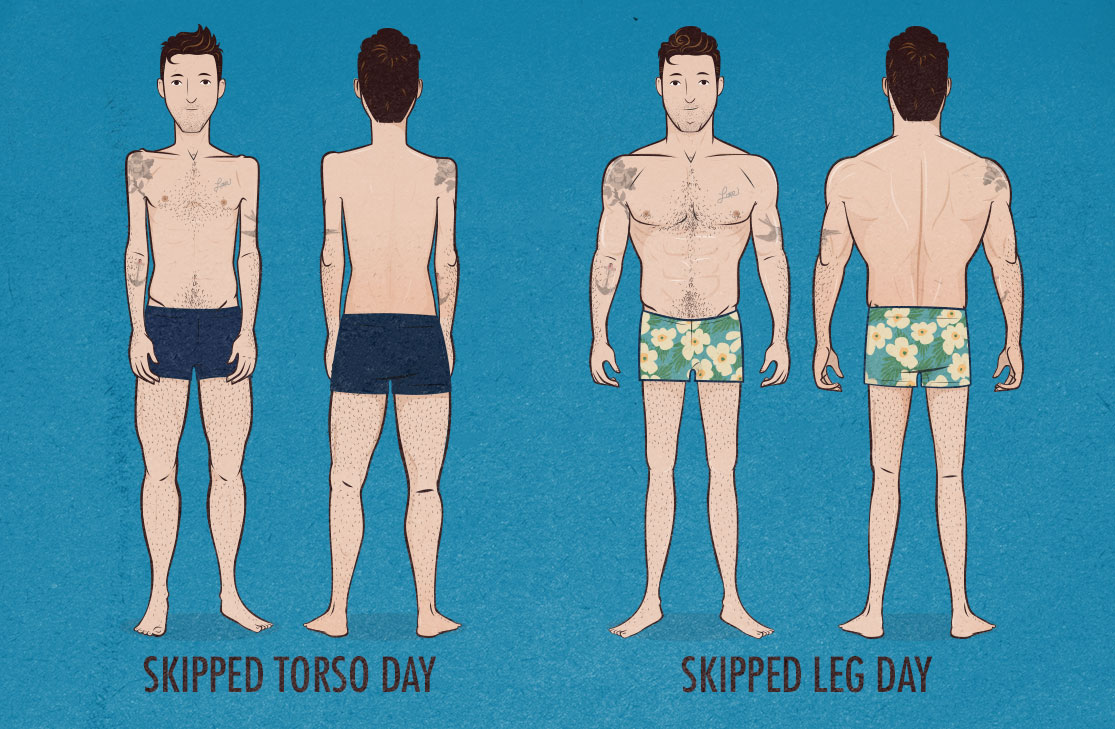 Research looking into the most attractive male proportions tend to find that women prefer the bodies of guys with proportionally bigger and stronger upper bodies (study). As we mentioned above, around 70% of how attractive a man's body looks simply comes down to how strong his upper body looks (study).
There are a couple reasons why proportionally bigger upper bodies are considered more attractive:
A proportionally bigger upper body looks more masculine
A proportionally bigger upper body looks stronger.
Let's quickly cover both.
Bigger upper bodies look more masculine. When men hit puberty, we begin to produce more testosterone, our spines grow longer, and our shoulders grow broader. If we gain fat, most of that fat is dumped in our guts. That gives us longer, wider, and bigger upper bodies.
When women hit puberty, it's their hips that grow broader and their legs that grow longer. If they gain fat, most of it's stored in their lower bodies—in the hips and thighs.
Even without considering muscle mass, men tend to have bigger upper bodies than women.
Bigger upper bodies look stronger. Men have more androgen receptors in their upper backs, upper arms, chests, and shoulder muscles, meaning that we tend to build muscle there more easily. As such, it's common for strong men to be associated with having big shoulders, chests, and backs.
With women, the opposite is true. They have more androgen receptors in their lower bodies, fewer in their upper bodies. As they gain muscle and strength, they'll gain more of it in their hips and legs. As such, it's common for strong women to be associated with having big hips and glutes.
This makes men naturally more upper-body dominant, women more lower-body dominant.
As we get stronger, that dimorphism only widens.
However, with enough deliberate effort, we can build massive lower bodies. For example, if we start every workout with squats, that's where most of our energy will be invested, and we're going to wind up gaining a lot of lower-body size without gaining a proportionate amount of upper body size.
Starting every single workout with squats might sound extreme, but that's what you'll see in a lot of popular strength programs, such as Starting Strength and StrongLifts.
In fact, most workout programs that are oriented around powerlifting or strength training are going to put most of their emphasis on the squat, deadlift, and bench press, which is going to result in most of your gains going to lower body. After all, that's where most of your effort is going.
What's interesting is that the powerlifting lifts are fairly arbitrary. They weren't chosen because they were the best lifts, they were chosen because they made for great competition lifts. Other lifts, such as the chin-up, the row, and the overhead press, are just as good for developing overall strength, but for various reasons, they weren't selected as the official competition lifts.
Let's consider those three lifts for a second:
Chin-ups develop the upper back, biceps, and abs.
Rows develop the upper back, spinal erectors, and upper arms.
Overhead presses which develop the shoulders, upper back, upper chest, and triceps.
If we added those three lifts to the big three, we'd have a program that was more effective for developing overall functional strength, given that our body would be proficient at these other important movement patterns. Our legs would still grow big, but with four of the six big lifts being upper-body lifts, our upper bodies would grow proportionally far bigger.
How Much Leg Work Should You Do?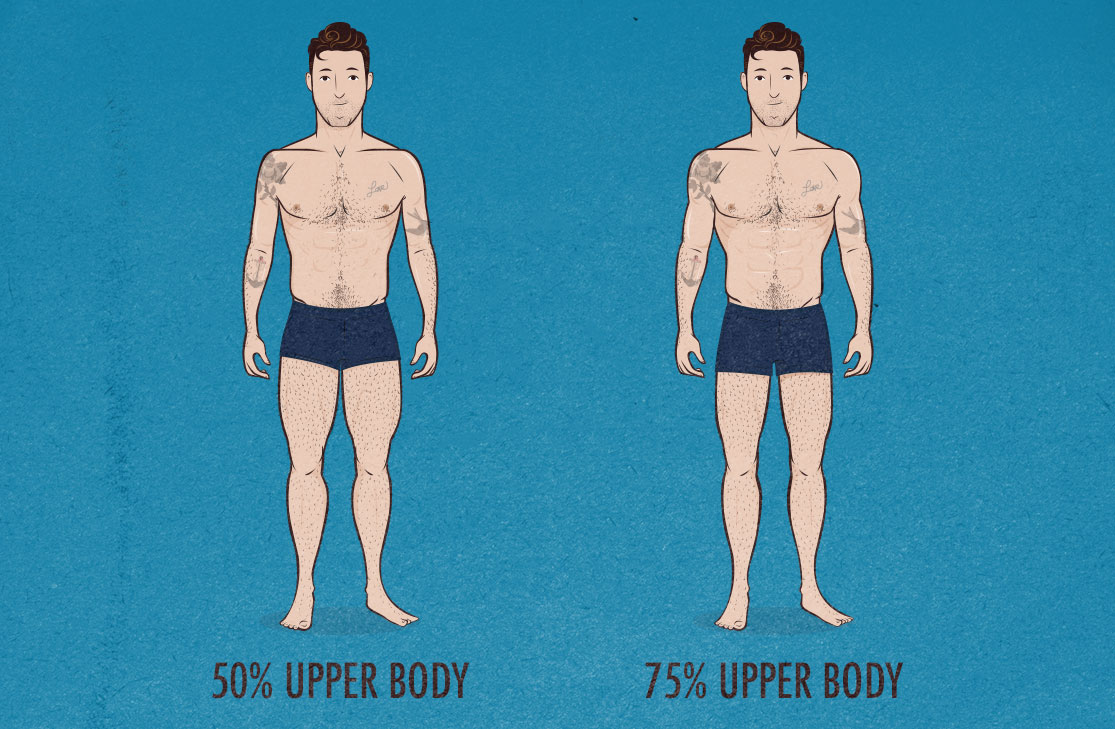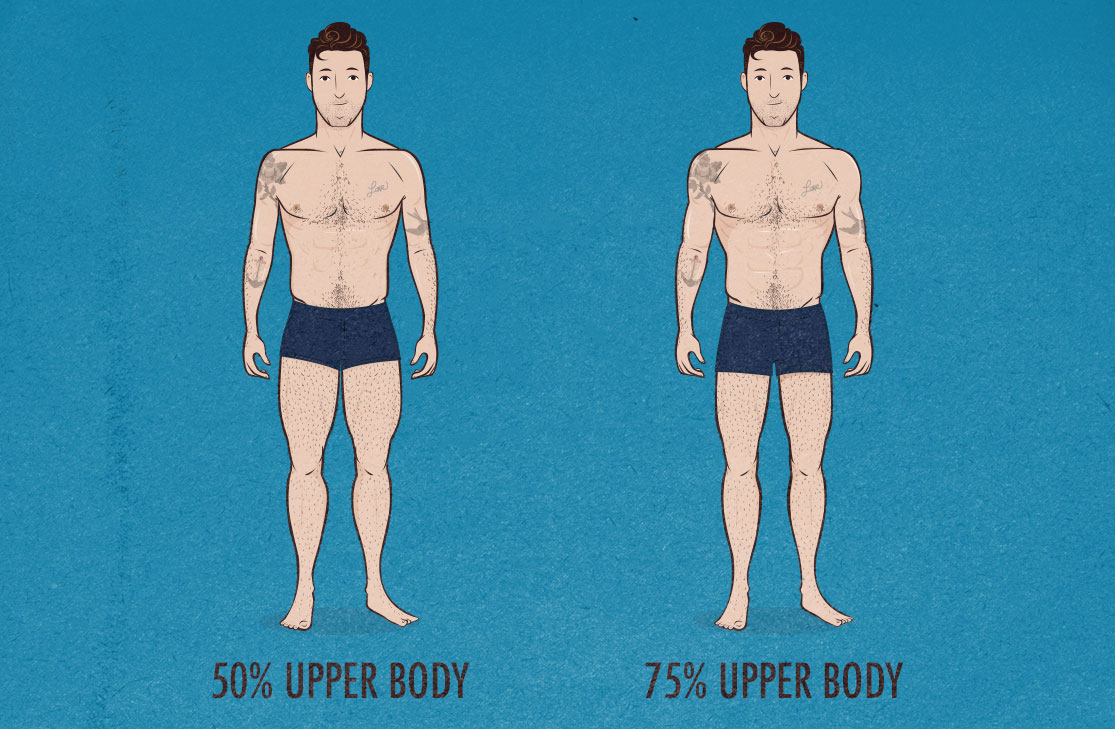 It's time to get a little bit technical. Bear with me. The more sets and reps (volume) we do with a particular muscle, the more that muscle will grow (meta-analysis). More lifting volume = more muscle growth. But keep in mind that our ability to recover is finite. If our lifting volume is too high, we accumulate muscle damage instead of muscle growth.
So the perfect workout program is one that has you lifting as much as you can fully recover from. Dr Mike Israetel calls this our maximum recoverable volume (MRV). The closer we can get to our MRV, the more quickly we'll grow. Since we can only lift so much, the price of a more powerful lower body is a less powerful upper body, and vice versa.
Furthermore, some lifts are harder to recover from than others. A squat is very taxing on our central nervous system, a bicep curl is not. If your program has 1 fewer set of squats, that might leave room for 3 more sets of curls. That might not sound functional, but I'd be willing to bet your biceps need that strength more than your legs do.
Finally, the lifts we start our workouts with are going to get the majority of our energy. If a workout starts with squats, we can expect most of the growth stimulus to go to our legs, even if we include plenty of upper-body work afterwards. That's fine, but if every workout starting with squats, we're selling our upper bodies short.
This means that when designing a program, we aren't just trying to cram a bunch of compound lifts together, we're trying to pick the lifts that offer us the best return on our investment.
I know this might seem like splitting hairs, but if you gain 30 pounds while following one program, you might wind up with a totally different physique than if you gained 30 pounds following another program. If you care about that, this matters a lot.
And different programs make these judgement calls differently.
Let's look at a few popular approaches.
Upper-Lower Split Routine. An upper-lower split program alternates between upper-body days and lower-body days—50% volume for each. This is a popular approach for some athletes, and I've seen Eric Cressey recommend it in some of his programs. Great way of training for certain athletes and for X-physique guys.
Monday: Lower body.
Tuesday: Upper body.
Wednesday: Rest.
Thursday: Lower body.
Friday: Upper body.
Saturday: Rest.
Sunday: Rest.
5×5. Depending on the 5×5 program, it might have something like 40% lower-body lifts, 60% upper body lifts. (I got that breakdown from Stronglifts, which is a squat-based program.) The idea here is to gain a lot of strength in the powerlifting lifts, so that makes sense. 2 of the 3 powerlifting lifts are lower body lifts, after all.
Monday: Full body, squat emphasis.
Tuesday: Rest.
Wednesday: Full body, squat emphasis.
Thursday: Rest.
Friday: Full body, squat emphasis.
Saturday: Rest.
Sunday: Rest.
Triple-Split / Bro-Split / PPL. This kind of program has a push, pull, and leg day, with each of those days having a similar training volume. That's 67% upper body, 33% lower body. These programs tend to be higher in volume (more lifts per muscle group per week) and thus do better at building overall muscle mass than strength-focused programs. Even these programs tend slightly more towards the X-physique, but depending on your style (and genetics), these can give pretty aesthetic results.
This isn't my favourite way to design a routine for several good reasons, outlined in this article, but these programs are not at all bad.
Monday: Push, size emphasis.
Tuesday: Rest.
Wednesday: Pull, size emphasis.
Thursday: Rest.
Friday: Legs, size emphasis.
Saturday: Rest.
Sunday: Rest.
Bony to Beastly (Classic Full Body). Now for the crazy-sounding part. Bony to Beastly is around 75% upper body, 25% lower body. Our program is all about helping skinny guys gain size in a healthy and attractive way. As it turns out, this is best accomplished by mixing strength training and bodybuilding together. We even throw in some bulking tricks that strongmen and athletes use.
Monday: Full body strength + upper body size.
Tuesday: Rest.
Wednesday: Full body strength + upper body size.
Thursday: Rest.
Friday: Full body strength + upper body size.
Saturday: Rest.
Sunday: Rest.
This isn't radical, just more classic. 50's lifters like Steve Reeves would do full-body workouts three times per week that were around 75% upper body. His aesthetic became so famous that guys still aspire to look like him today.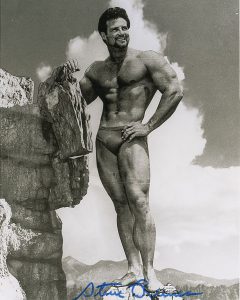 It's worth noting that not all aspects of his workout were ideal. Bodybuilding was a new thing back then, and over the past 60 years, we've learned a lot more about how to build an optimal workout program. He hit the nail on the head by doing 3 full body workouts per week, though, with modern research showing it to be the most effective way to bulk up. I think his upper/lower body ratio was spot on as well, although that's more subjective.
The Takeaway
I think this whole "don't skip leg day" thing is awesome. Training our legs is amazing for our health, fitness, brain and appearance. In fact, having strong, functional legs is important enough that I think we should train our legs three times per week (as part of a full-body workout). That higher frequency will give us the best gains, and also the best improvements in coordination.
But we don't need to do that much leg volume, and I think most programs go way overboard with it. If we do too much leg volume, we'll grow our legs larger than they need to be at the expense of our upper bodies. If you gain 10 pounds, that might not matter a lot. But if you're on this site, I bet you're after more like 30 pounds. Maybe more.
I would argue that leg training is an 80–20 kind of situation, where 20% of the leg-work yields 80% of the benefit (or more), leaving us lots of time and energy to focus on the areas that we're more eager to grow.
So I think leg day is awesome. But we have this masculine instinct to spend more time on our upper bodies because we instinctively want to look more masculine.
And our instincts aren't wrong.
If you want to see what that looks like, here's an example. Thanos spent around 25% of his time in the gym on his legs, and I would say that he got very proportionate and aesthetic gains. Would he have looked or performed better if he did twice as much leg work and half as much upper-body work? I really don't think so.
In fact, after just a few months of doing a workout routine that isn't all that leg-centric, I bet he's already at the most attractive leg size for his frame.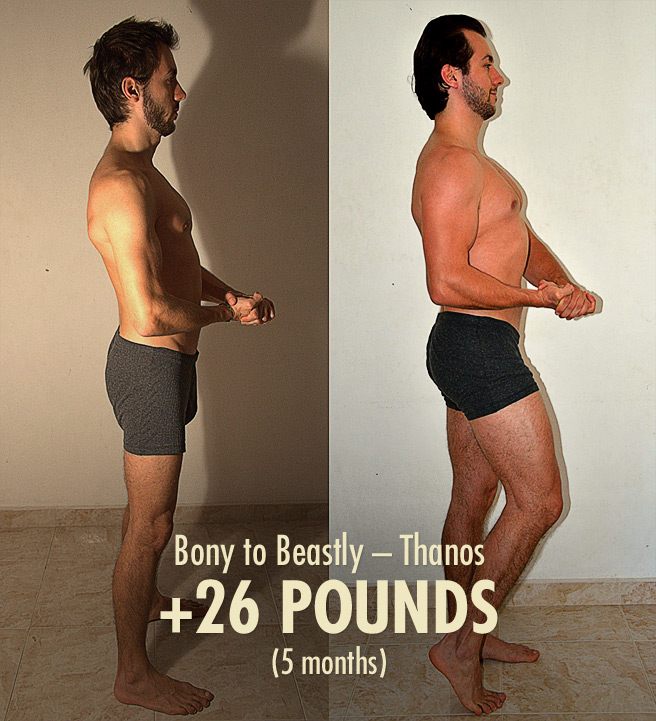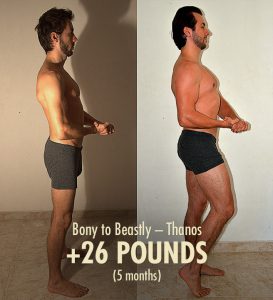 To wrap this up, there's absolutely nothing wrong with a higher leg volume. But there's also no sort of moral imperative there either. You can do less if you want to. Or more. Just consider your goals when making that decision.
What do you think?