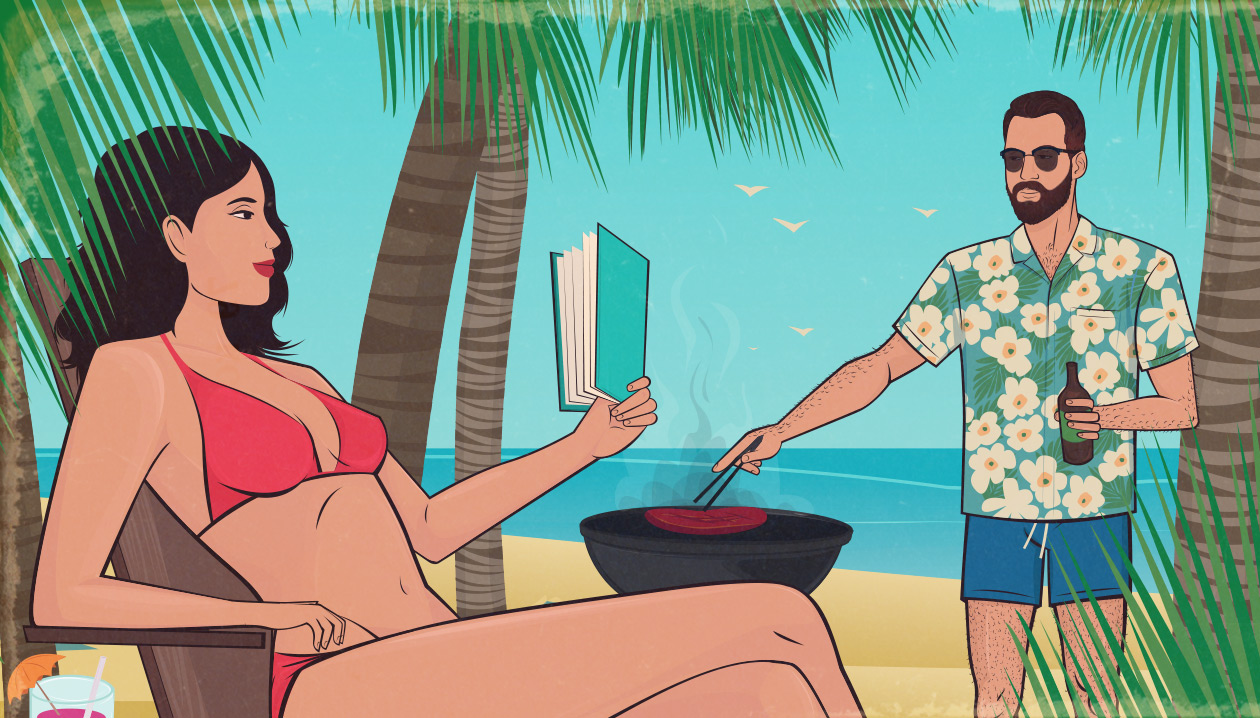 You're eager to build up a more muscular physique, and things are going super well. But lo and behold, disaster strikes—and not just a run of the mill muscle disaster, like running out of milk, but the worst kind of disaster imaginable: a vacation.
I bet just the mention of a vacation has your heart racing and your mind spiralling down into panic mode. Unfortunately, I've been there. I know what you're thinking. Will all of your hard-earned muscle wither away if you don't go to the gym for a week or two? Can you build muscle with bodyweight workouts? How many mojitos does it take to spike muscle protein synthesis? Why don't they make luggage big enough to fit a barbell? Is there real coconut in a piña colada, or does it count as junk food? Will the customs agent mistake your whey protein for cocaine? (Can you really get jacked in prison?) How much of a tan will be enough to disguise your now skinny-fat physique?
In desperation, you might start googling around to learn more, but since only 3% of the population is trying to gain weight, good luck trying to find an article about how to maintain/gain muscle while travelling.
So what do you do?