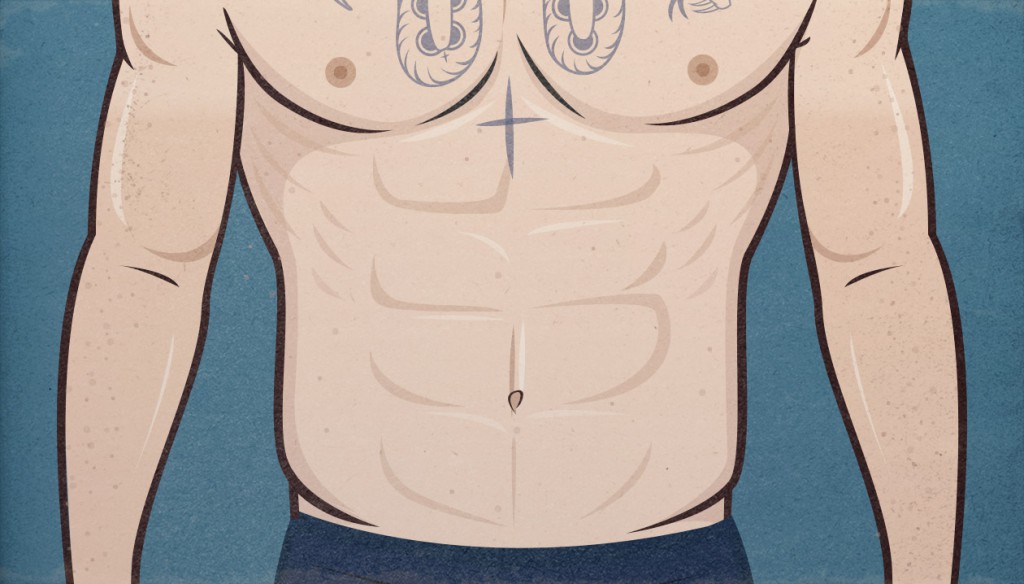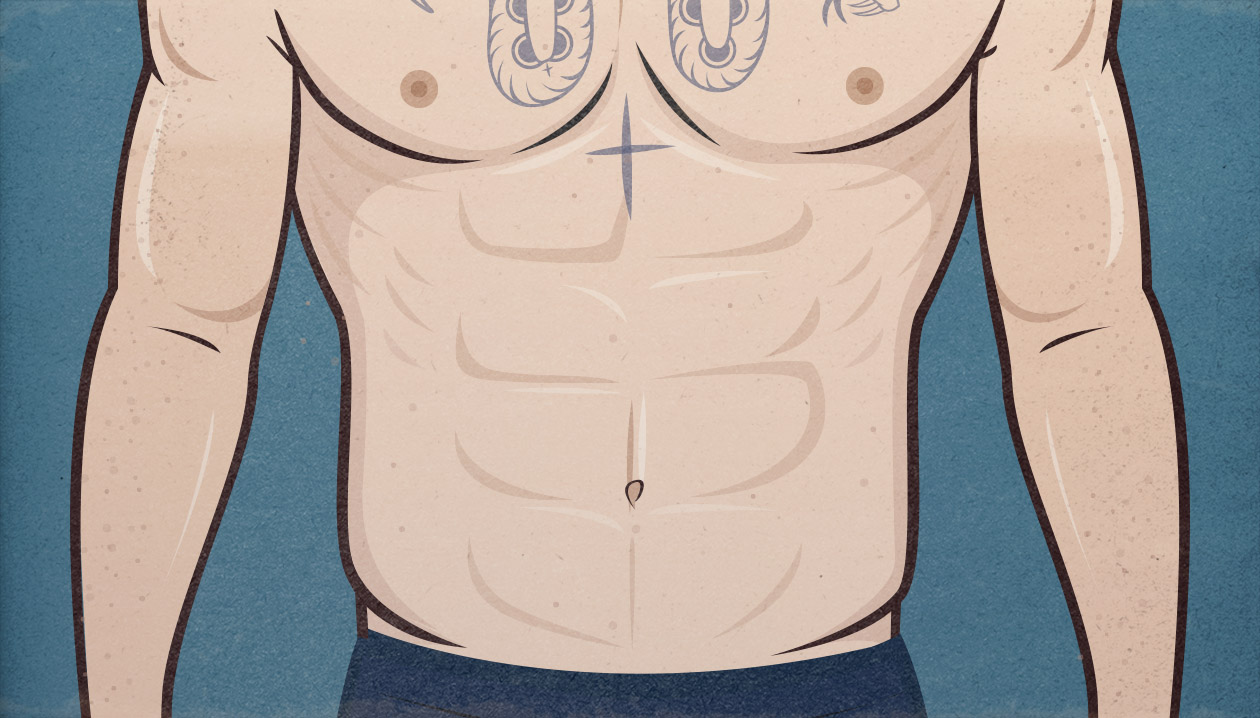 Having abs shows that you're even leaner than you need to be, that your posture is confident and athletic, that your muscles are strong, and even that your hormones are very masculine (study). Abs look so good because having all of these things at once shows that you're not just healthy, but obnoxiously healthy.
Fortunately, we just so happen to be the body type that can rock a washboard stomach year round without suffering the negative side effects that other guys risk (perpetual hunger, reduced libido, etc). This gives us a real physique edge over the other body types.
However, as naturally skinny dudes with naturally smaller muscles, our walk across Abbey Road is a little atypical. There are usually two types of ab advice you'll come across, and neither works very well for us:
Science says that abs are built in the kitchen. Usually yes, since most guys are overweight, and most overweight guys already have large ab muscles. In the Beastly community we see guys all the time who are more than lean enough to have great abs—but their posture is a little loose and their ab muscles are a little small.
No pain, no gain. The most popular ab routines are high rep circuits that make your abs burn with hellish fire. Abs are muscles though, and doing high rep crunches to build bigger abs is like running a marathon to build bigger legs. Endurance work improves blood flow but it's awful at making muscles bigger. You'll see some guys with crazy abs doing these high rep routines, but this is like thinking that taking topless Instagram selfies gives you abs because guys with abs do it. It's not why they have great abs, it's just something they do because they like their abs.
So what's the best way for us naturally thin dudes to build Abercrombie abs?