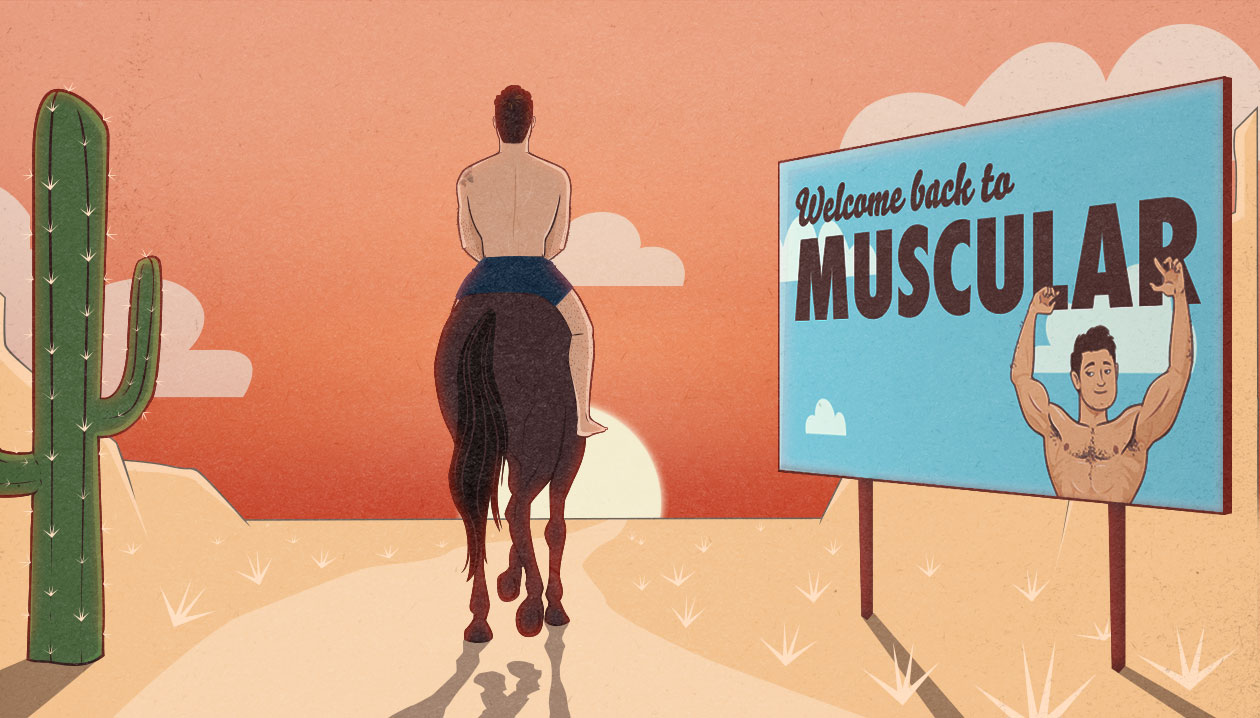 You're at a dinner party and you've just finished telling your uncle how you started going to the gym, got all kinds of sick gains, and then how you lost them all when school intensified and you just couldn't keep it up.
He retorts, "Max, you just need to get back on the horse." Uncle, this is actually sound advice and we will listen, but there are some things you need to know. Not everyone gets back on the horse the same way. Heroin overdoses tend to happen more frequently in users who are newly clean because they forget that their body does not have the same tolerance anymore. If you haven't lifted weights in a while and you attempt the same workouts you once bullied in the gym, you may find yourself on the wrong side of the bullying.
You may also be surprised at how little it takes to rebuild muscle, or how quickly you can do it.
Inside this article we'll be discussing a quick and safe way to return to the gym and the skillset needed to make you a landmark in your own fitness world.