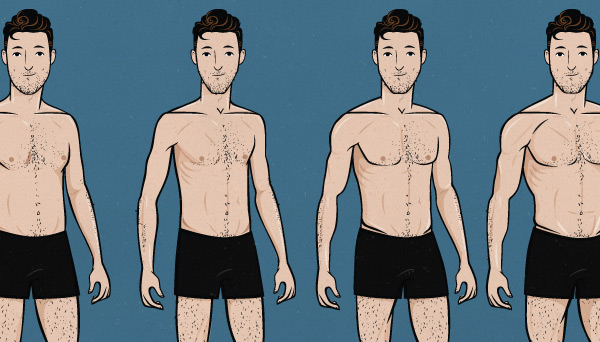 Every straight guy knows how a woman's femininity can tug on our heart strings. And our lust strings. Sometimes a woman's shape, personality, face, voice—it all just adds up to make her absolutely irresistible. (Here's an article on the most attractive female body.) Women feel the same way about us men… just based on a whole different set of traits.
For better or worse, the impression we give off can have a huge impact on our lives. Even if we train and eat well for our health and performance, we also want to attract great women, and ultimately spending the rest of our lives with the one we want is a pretty damn big deal. And, of course, even once we have her that doesn't mean we should stop striving to be the man of her dreams.
It's not just about women either—getting the respect of other men is important to us too, both in our personal and work life. So too is getting the respect of ourselves. I know that confidence should come from within, but that confidence also needs to come from real accomplishments. Being able to put in the time and dedication required to build a strong, healthy and capable body is one of many things that can give us a true kind of confidence. It also gives us the physical power that is sometimes needed to stand up for our beliefs.
Aesthetics, muscle, health and masculinity are all so closely related to one another that how we train and eat can roll over into every area of our life. So of course we care. It's not just instinctual, it's logical.
If anything, as men sometimes we tend to think attractiveness matters less than it actually does. A new study just published at the University of Notre Dame found that the whole successful but otherwise unattractive guy marrying a beautiful woman stereotype is pretty much just a myth. It turns out that attractiveness attracts attractiveness, just like success attracts success. This is great news for sexism, bad news for thinking you can get away with being a schlub. (study)
The tricky part is that some of the traits we portray are obvious… but some we'd never even think to think of. Moreover, sometimes it's those elusive traits that make or break us.