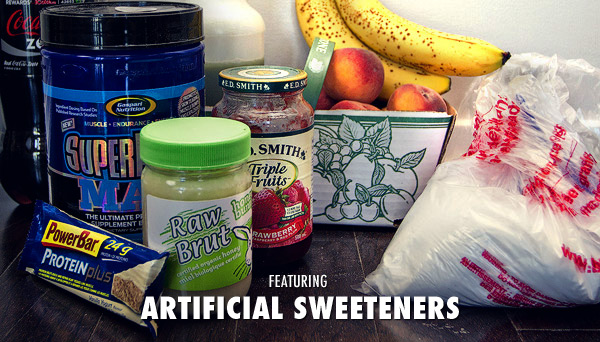 (Updated July 2016.) Sugar's a pretty sensationalized nutrient these days among the health conscious. Many people claim that high fructose corn syrup (HFCS) is responsible for everyone being so overweight, that fruits are worse than vegetables because they contain sugar, that sugary indulgences cannot be part of a balanced diet, that artificial sweeteners are toxic, or that "functional" sugars like agave nectar are the more healthful choice.
It's a bias-ridden topic, and I feel like we're up to the sugar party naked because us skinny guys don't really crave sweets like the other 97% of society. Our happiness won't really be impacted by whether we get to have a sugary Starbucks drink on the way to work or a brownie for dessert. There's no reason for us to stigmatize or fetishize this sugar stuff, we can just approach it rationally.
We also have very different goals and issues. Hell, when you heard that high-fructose corn syrup causes weight gain, you probably rushed off to buy all the Aunt Jemima corn syrup you could find.
When you get back, we'll discuss what science has to say about the health and body composition effects of sugar.