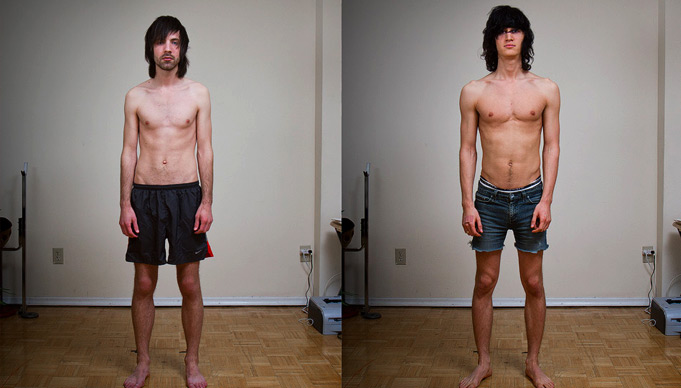 April 2010 – the month that two skinny ectomorphs decided they were fed up with being skinny ectomorphs. Did we know what an "ectomorph" was? Hell no, we just knew we were really damn skinny and really damn fed up with it.
So we made a pact: 30 days of whatever it took to build muscle (steroids not included).* Skinny genes be damned, we were growing out of our skinny jeans.
And we did. That first month went so well that we decided to expand our muscle-building pact to four months, and by the end of those four months the Bony Boys were a thing of the past. Furthermore the success we had inspired us to create the entire Bony to Beastly program.
*Well okay so we were freshly graduated from university, living on our own, and entirely unemployed … so the financial costs had to, err, be pretty low. We were also in the midst of starting up our design business and our schedules were pretty full. But we were very determined.