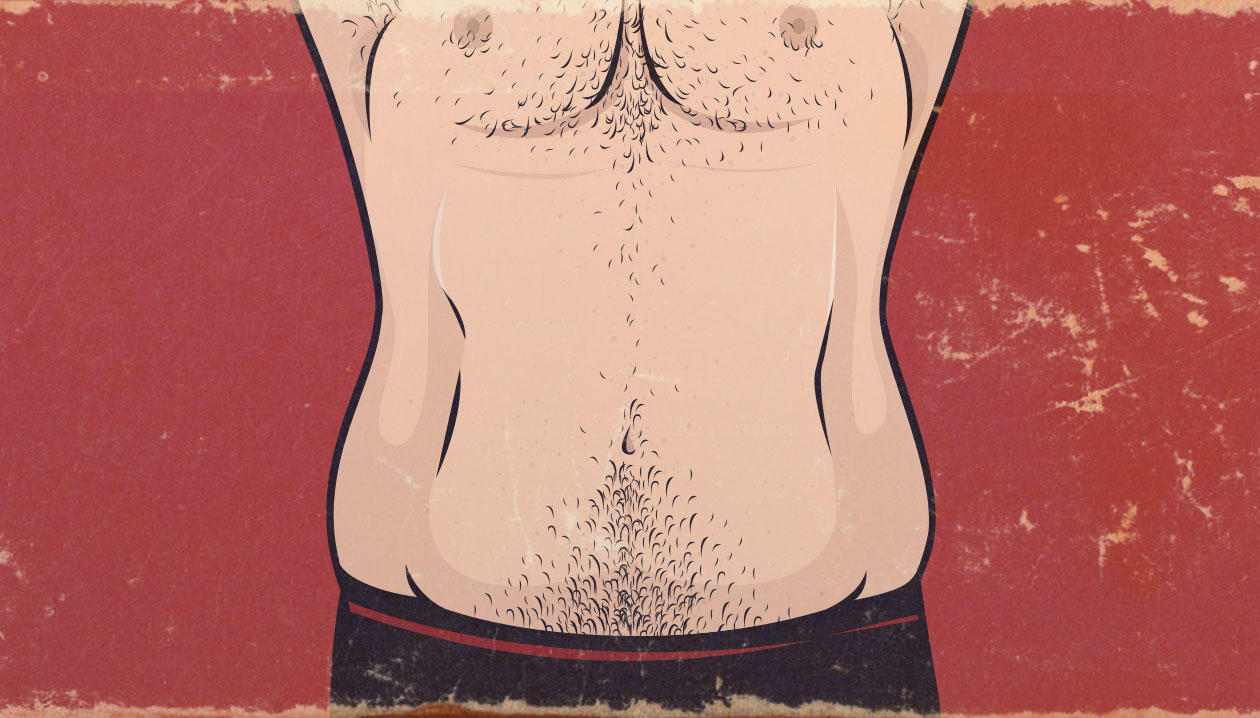 Skinny-fat is when you've got over 20% bodyfat but look skinny in a t-shirt. When instead of your shirt hanging off your pecs, it's puffed out by your gut. This is is a frustrating situation to be in because the advice the typical skinny-guy hears is to avoid cardio, lift and eat more; whereas the typical chubby-guy is told to do plenty of cardio, lift and eat less.
…But it feels like whenever you eat more you just get chubbier, and whenever you eat less you just get skinnier. In the past I've "bulked" myself into having a love-handly gut, and I've lost all the muscle I gained from the bulk when trying to get rid of that gut. Not a good cycle to get caught in.  As far as my physique went, I don't think I've ever struggled with anything quite so confusing and frustrating. To make things even more infuriating, if you've tried to lose fat while building muscle… then you know all too well that that's the least effective advice of all.
At that point, feeling let down by classic advice, most of us desperately turn to novelty advice: eating like a caveman, avoiding carbs (or even going ketogenic), doing some sort of extreme sport routine (like CrossFit), or eating 100% "clean" (whatever clean means), etc. I've been down that road as well, because it seems like somebody finally, finally has the solution. But after a few months of having sky-high energy levels (because your body is pumping you full of energizing stress hormones), you realize that you're exactly where you started except now you have a bunch of food phobias, your grocery bill is twice as high, and you can't eat at a normal restaurant anymore.
We're going to cover why you're skinny-fat, and then how to become strong and lean. This approach isn't novel—there's nothing revolutionary in this article, and your doctor would likely agree with all of it. However, because it's thorough and evidence-based it'll actually work.
Curious?